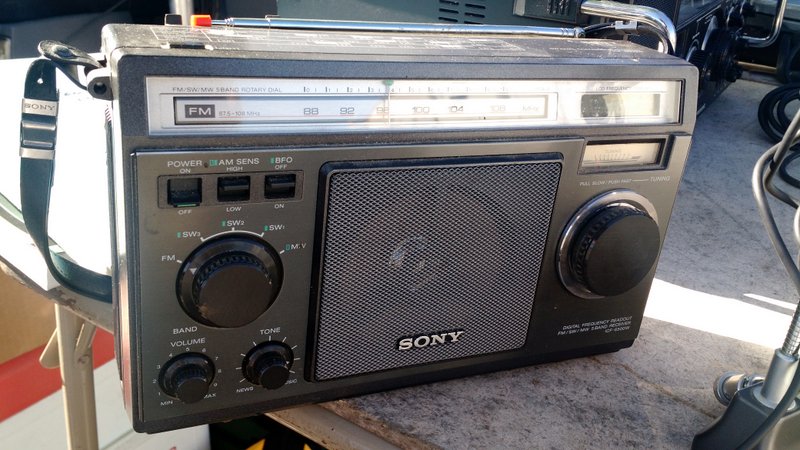 Many thanks to SWLing Post contributor, Dave Zantow, who noticed my comments about the Sony ICF-6500W in the Shelby Hamfest photos and replies:
Speaking of the Sony ICF-6500W, I just brought one back from the dead. Have a few comments I just added to the bottom of my Sony page.

http://webpages.charter.net/n9ewo2/sony.html

The good old long band selector switches were extremely dirty in my case (it has 2). Not sure if the 6500W has the nasty "well known" bug that plagues ALL similar designed Panasonic sets from that era (RF- 2600 / 2800 / 2900 / 4800 / 4900 etc..) , where those switches TOTALLY fail in time. In the case of this Sony it was just the extremely dirty switches (at least for now).
Very cool, Dave. Honestly, I don't think I had ever seen the ICF-6500W in person until Saturday. The seller had noted that the pots were "scratchy." I suspect it needed some healthy, strategic doses of DeOxit!
Thanks for sharing your experience!