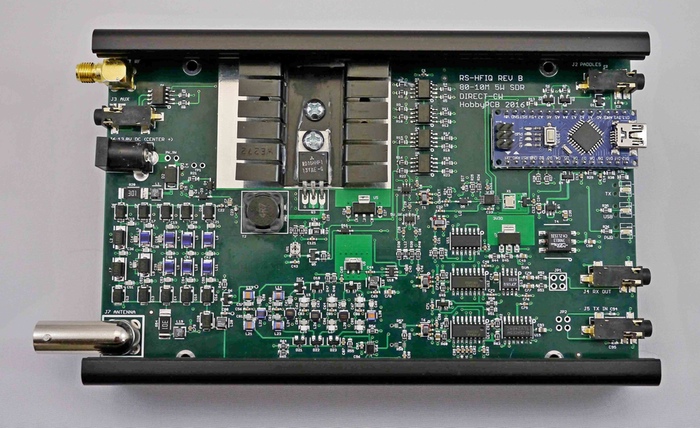 Many thanks to Jim Veatch (WA2EUJ) who shares the following:
HobbyPCB is offering their RS-HFIQ 5W SDR on Kickstarter starting at $239. Check it out here:
Thanks, Jim-I wish you success in this campaign (though it appears you've met your base goal and are now into stretch goals).
While there are a fair amount of SDRs in the $200-300 price range, there are few that are actually transceivers.  I'm also impressed with the level of filtering on both the RX and TX stages and the fact that the baseband and digital section have separate and isolated grounds. The RS-HFIQ could potentially have a low noise floor and a decent front end.
If you back the RS-HFIQ, please consider sending us your review to publish here on the SWLing Post!