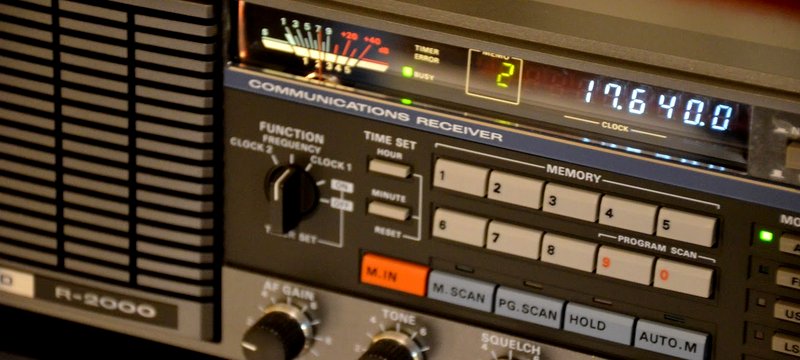 Many thanks to SWLing Post contributor, Tom Servo, who writes:
While going through the FCC Daily Digest for my own hobby website, I came across the International Authorizations section and happened to take a look today. To my surprise, a license to cover has been filed for HF station KIMF in Beowawe, NV! I can't remember the last time a new HF station filed to go on the air in the US.

Do you know anything about this station? Here is a link to the FCC's data page on the station; I've attached a PDF copy of the license form, which lists both the operating frequencies as well as times, power and modes they've asked for. It looks like they will run a combination of AM and USB across three frequencies.

[…]I went to the license coordinates to see if anything was visible on Google Satellite View, but it's just empty desert. So I have no idea what's really going on, but generally once a license to cover is filed, that means the station is built and ready to go on the air. At least in the world of AM, FM and TV broadcasting!

Here's the frequencies/times/power/mode listed in the PDF, in case you can't view it:

6065 kHz – 01-06 UTC 50 kW AM
9300 kHz – 08-12 UTC 100 kW USB
13570 kHz – 00-04 UTC 100 kW USB

Anyway, I figure you or one of the intrepid readers of your blog will have the scoop. Thanks for your time!
Click here to download the KIMF station license application (PDF).
Wow–many thanks, Tom! This filing catches me by surprise as well, but it does ring a bell. Perhaps an IMF representative contacted me in the past or I met someone from IMF at the Dayton Hamvention? I simply can't remember.
Based on the application, IMF had to file for an extension due to several delays in building the transmitter site in Nevada. I'm guessing the Google satellite imagery was taken before site construction began.
It appears International Missions Fellowship (the parent organization who is filing this FCC application) currently operate the Radio Missiones International station in Tegucigalpa, Honduras on 3340 and 5010 kHz.
Here's a note about the Nevada transmission site from the IMF website:
In the USA we have purchased a property near Battle Mountain, NV where we are working to build a powerful Shortwave Station which will be beamed at Mexico and Asia. It can be heard also in North America. We plan to build more stations after this. We have also just built a radio control center and small studio in Corona, CA to send programs to these transmitters via satellite/internet. It is now in operation. You can hear KIMF by clicking on the IMF Missionary Radio link below.

Listen to IMF Missionary Radio
Listen to Radio MI, Honduras
Post readers: Can anyone shed some more light on KIMF and this license to cover?  Please comment!