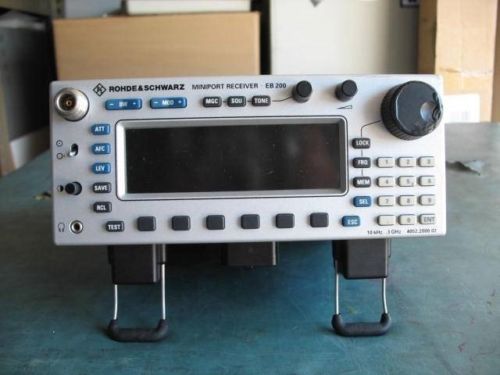 Many thanks to SWLing Post contributor, Dan Robinson, who writes:
EB200 is the older model, the latest is the EB500 or at least the one that followed the EB200.

We have seen quite a few R&S units on eBay of late, including  EK890 and EK895s, one of which remains on eBay as of this time.
Thanks, Dan.  I was unfamiliar with this R&S model, but I like the compact size. The seller has 100% positive feedback and a decent history. I do find it funny, though, that he didn't post extra images–you must request them from the seller instead. It appears that the encoder has some damage (perhaps from heat?) around the finger dimple.