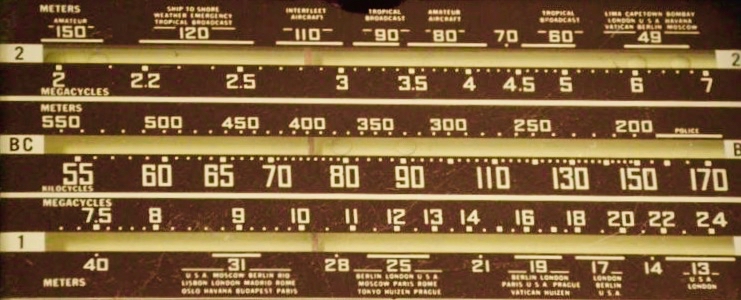 Many thanks to SWLing Post contributor, Andy (G0FTD), who writes:
Back in the 1970's, there was a rather strange medium wave transmitter on
1296Khz. Originally I think it was in Sussex, and then changed to Orfordness
in Suffolk UK.

It was a weird thing.

I think it was "owned" by the UK's Diplomatic Wireless Service, not the BBC.

It seemed to be fairly random in its transmissions, and often sent the letter
V in a strange bong-bong-bong-BONG! loops for hours.

Programmes were English by Radio, and a seemingly random mix the BBC World
Service, and BBC Radio 1 (I think).

It slso had a creepy signature tune for the English by Radio programme,
and the modulation had an odd tinge to to it, like it was slightly over modulated.

At some time (the 80's), I think it's QTH changed, and the pause between the
letter V being sent was shortened from about 3 seconds to 1 second.

I understand that it had a sharp antenna beam, towards easter Europe, and
was not widely heard in the UK. Those of us that lived in the south east
of the UK could of course hear it off the back of it's beam.

I've never ever seen it mentioned on any radio forums, no archive recordings
seem to exist of these creepy English by Radio them tunes or programmes,
or any off air recordings.

Saying that, I did come across a studio copy of the interval signal, but no
details about it. (But I knew what it was).
Sometime about 1995 I think it might have been mothballed, and lays ready
for possible future use should there be a need to by the DWS.
If you can help Andy identify, or at least provide more information about this station, please comment! I would love to know about this broadcast service myself.