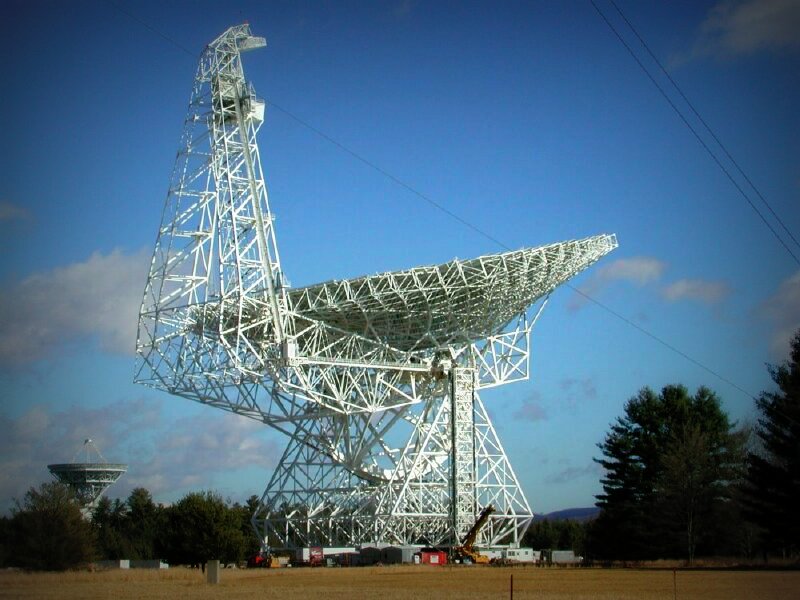 Many thanks to SWLing Post contributor, Ed, who shares an update to his previous post regarding Fast Radio Bursts. Ed writes:
Here's a followup article explaining, "Five Reasons Why The Signals From Stephen Hawking's Breakthrough Initiative Aren't Aliens".

It compares the power of these Fast Radio Bursts (FRB's) with that of the mediumwave array in Roumoules, France (the most powerful radio broadcast facility in the world) which is reportedly nineteen orders of magnitude *weaker* than these FRB signals. Wow!

https://www.forbes.com/sites/startswithabang/2017/09/04/five-reasons-why-the-signals-from-stephen-hawkings-breakthrough-initiative-arent-aliens/#7544e2c017a7

It also mentions the novel Canadian CHIME radio telescope under construction [above], which will have the most gain of any in the world.
Thanks, Ed! Yeah, while I would certainly love to hear that the SETI program has identified broadcasts from other intelligent beings, the likelihood is that any candidate signal(s) are explainable in many other ways. Still, what's so great about the SETI program is they doggedly pursue the search, pour over the data, scrutinize the results, draw conclusions then continue the search.