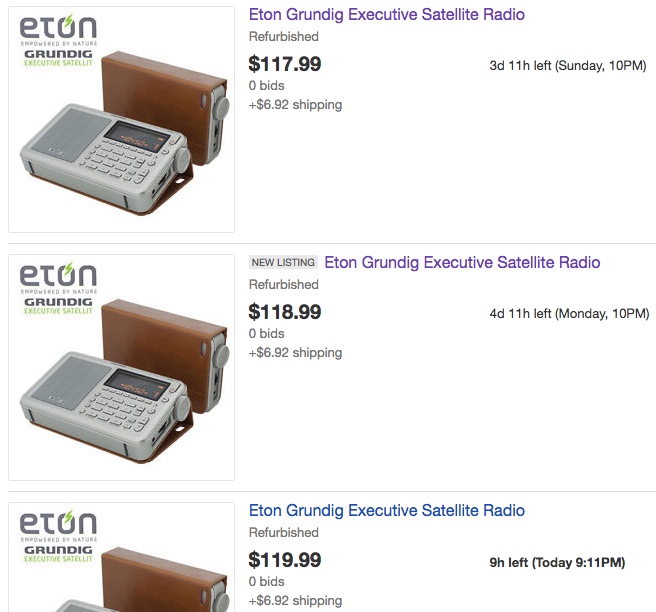 Many thanks to SWLing Post contributor, Troy Riedel, who notes that Heartland America is selling several refurbished Grundig Executive receivers on eBay.
Troy scored a great deal on a Sattelit yesterday. These units are set up as auctions, but don't seem to be very active. If you can snag an Executive Sattelit for under $140 shipped, that's a decent deal. I personally wouldn't exceed $140 since these are refurbished units and we have seen prices on new units as low as $156 shipped.
Click here to view Heartland America's Eton radio selection on eBay.
Thanks for the tip, Troy!