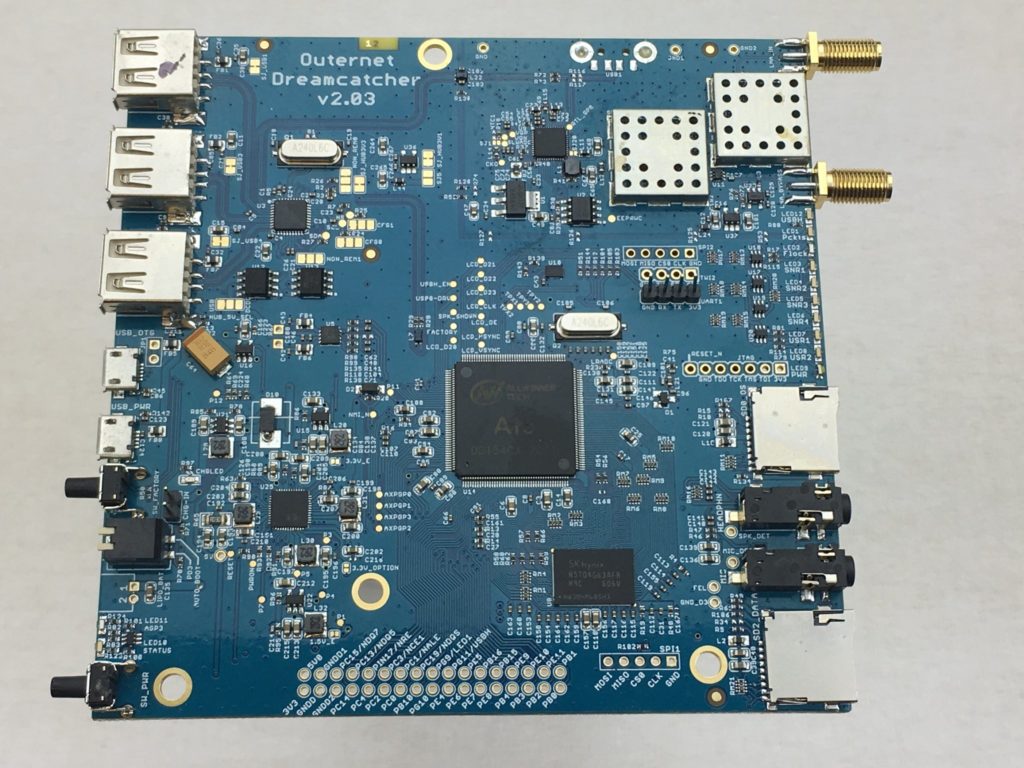 (Source: RTL-SDR.com)
OUTERNET DREAMCATCHER SALE IS A STEAL: $39 USD RTL-SDR + COMPUTING BOARD ALL-IN-ONE

The Outernet Dreamcatcher has recently gone on sale and is now only $39 USD. Previously it was priced at $79 and $59 USD. The Dreamcatcher is an RTL-SDR and computing board all built onto the same PCB. It has two SMA inputs – one is an L-band filtered and amplified input and the other is a standard wideband port good for all frequencies covered by a standard R820T2 RTL-SDR. For $39 it appears that you get the board itself, and a WiFi dongle, but no antennas, cables or SD cards are supplied with the unit.[…]
Many thanks to the excellent RTL-SDR.com site for posting this. I just purchased a Dreamcatcher board via this sale and the total with USPS shipping came to $45.05 US.
Anyone interested in this deal, however, should be aware that it is for the board only. Indeed, Outernet offers these warnings:
Although some assistance can be found on our forums, Outernet provides no direct support for this product. If you are not a tinkerer, hobbyist, or hardware hacker, you may be disappointed with your purchase.

[…]Although we do replace or repair defective units, we are unable to provide refunds for any reason.

[…]Although this product can be used to receive the Outernet broadcast data channel, the availability of the broadcast is in no way guaranteed.
If you purchase a Dreamcatcher board, in other words, purchase it because you're fascinated with the hardware and other possible uses.
Ultimately, Outernet plans to produce an all-in-one, solar-powered receiving station called the Lantern–I was an early backer, but I haven't seen an update about the project in months. I do wonder what Outernet's future looks like at this point.
The folks at Outernet follow the SWLing Post–perhaps one of their representatives can comment with an update?