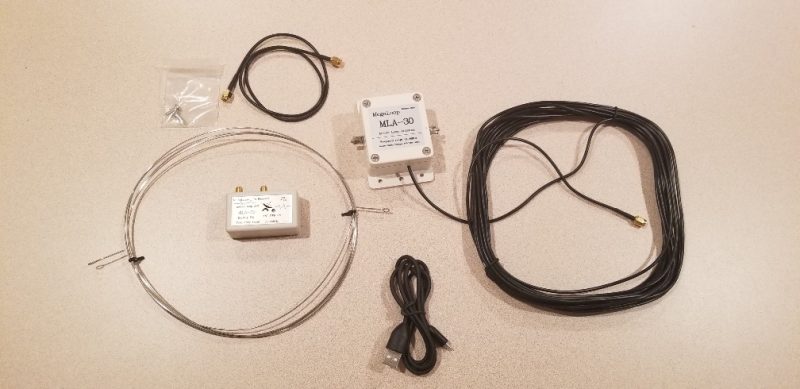 Many thanks to SWLing Post contributor, Paul, who shares the following story from the RTL-SDR.com blog:
Last month we posted a collection of reviews about the MLA-30 which is a budget magnetic loop antenna designed for receiving HF signals. The overall consensus from the reviews was that it worked decently for the price, but of course could never live up to the high end loops that cost hundreds of dollars.

Recently Martin (G8JNJ) reverse engineered the active circuit used on the loop from photos taken by M0LMK and has made some observations on it's performance, noting that it's design isn't very good. First he notes that the amplifier chip is a Texas TL592B two stage video amplifier which isn't that great for this application. His measurements show an OIP3 of 20dBm, a P1 saturation of -3dBm and a noise figure of 12dB.

Of interest, he explains that the creator of this loop has designed it poorly as the impedance match of the loop to low pass filter is very wrong, resulting in a very poor amplitude/frequency response. He shows how the response can be improved with a few termination resistors, but is still not great.[…]
Click here to read the full article at RTL-SDR.com.