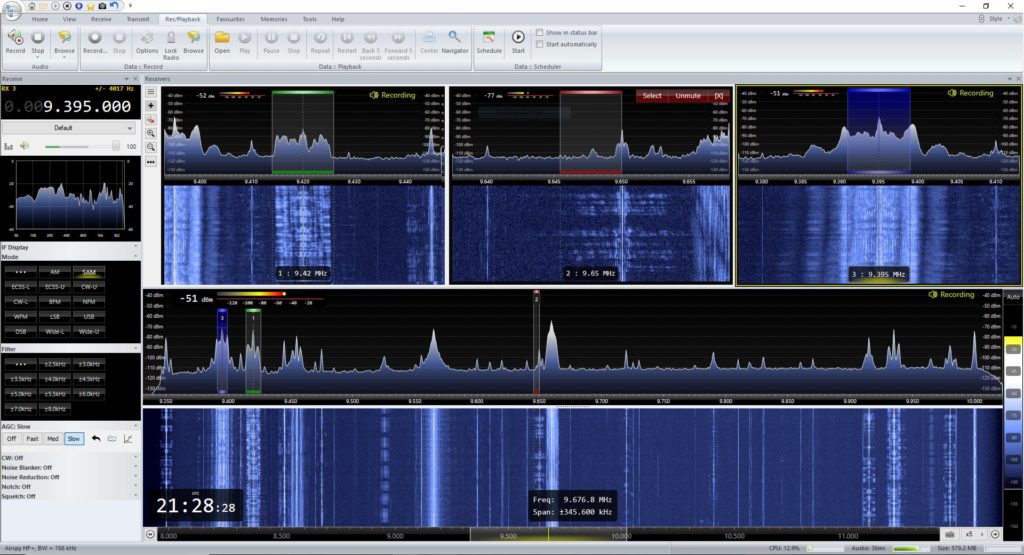 Encouraged by SWLing Post contributors Guy Atkins and Ivan Cholakov, I recently installed the latest version of SDR Console on my PC.
I had not tried SDR Console in many, many years, but after Guy announced that SDR Console had moved from preview to Beta, I decided it was time to try it once again.
All I can say is: WOW!
As someone who evaluates a number of software defined receivers and who regularly makes off-air audio and spectrum recordings, I'm simply amazed by SDR Console's versatility.
The recording functionality, as Guy previously stated, is phenomenal–perhaps the best of any SDR application I've used to date save, perhaps, that of the Titan SDR Pro (which is proprietary).
Though I still haven't logged a lot of hours on SDR Console, I can already mention several powerful features that I love:
Virtual receivers

So few SDR applications allow you to run multiple virtual receivers and–especially–make independent recordings from them simultaneously.
When I started writing this post last night, I was listening to and recording the Voice of Greece on virtual receiver #1,  Radio Guinea on #2, and WRMI on #3 using the brilliant little AirSpy HF+.
Audio recording options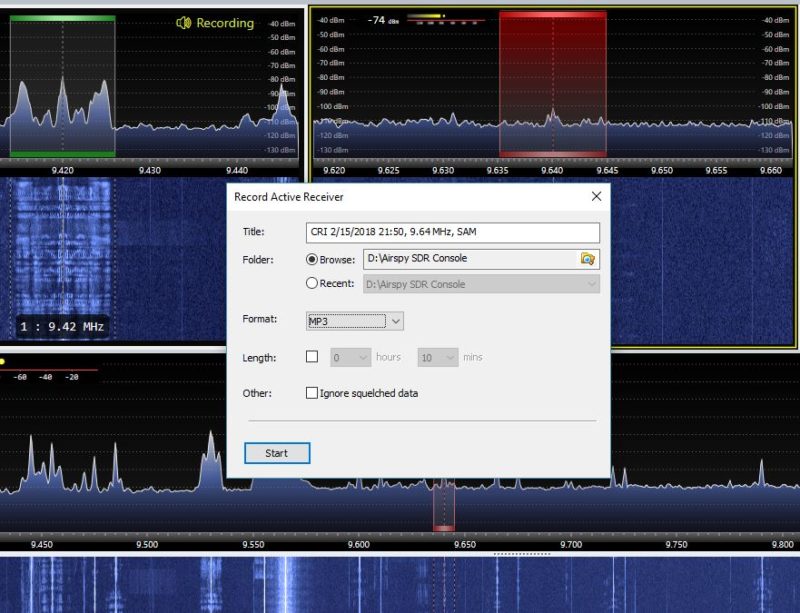 When you start a recording of an active virtual receiver, a dialog box pops up allowing you to make a custom file title–it pre-populates the date, start time, frequency and mode. This is a simple but time-saving feature as most SDR applications save files according to global application settings–not for each individual recording. With the SDR Console dialog box, I can insert the name of the broadcaster in the file title which makes organizing recordings later a breeze.
Additionally, you can choose between MP3, WAV or WMA file types for each recording. I know of no other SDR app that gives you this flexibility.
Scheduled recordings
I've yet to use the scheduler feature, but based on Guy Atkins' feedback, I know this will be an invaluable resource for collecting off-air recordings while I'm away from home.
So many features to discover…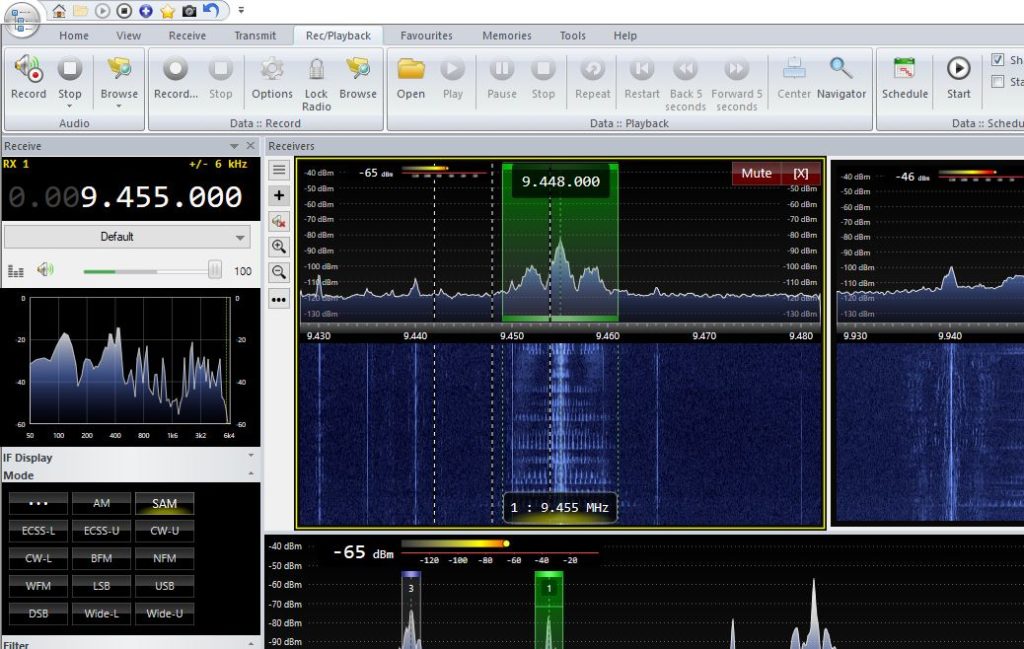 As both Guy and Ivan have shown us in past posts, SDR Console allows for multiple application "instances"–meaning, you can run two independent SDRs simultaneously. This is a fantastic feature for those of us who make multiple spectrum recordings. Of course, it's an ideal platform to compare SDR hardware as settings can be easily matched between both units (something very difficult to do when using different SDR applications).
I've so much to learn about SDR Console, but I can tell I'll be spending a great deal of time with the application this year, attempting to learn every nuance.
I took Guy Atkins' suggestion for new users of SDR Console and downloaded Paul Jones' (NN4F) PDF manual.
I sent a donation to Simon (G4ELI) last night after having only used SDR Console for a few minutes. SDR Console is totally free, but I'm a firm believer in supporting creators who are doing amazing things! If you use SDR Console, consider sending Simon a donation as well.
I've a little free time this morning and plan to set up SDR Console to run my Elad FDM-S2, RTL-SDR dongle, SDR Play RSP1A and RSP2. It'll be a bit revolutionary to have one SDR application to unite them all!
Post readers: Any other SDR Console fans out there?  What are your favorite features?