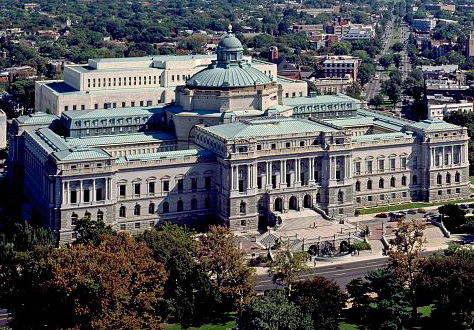 This week, I'm looking forward to participating in the three day Radio Preservation Task Force meeting in Washington, DC.

The Radio Preservation Task Force (RPTF), a project of the National Recording Preservation Board of the Library of Congress, will be held on November 2nd, 3rd, and 4th, 2017 at the Library of Congress, Woodrow Wilson International Center for Scholars, and the University of Maryland.
I've been invited to serve on the RPTF Material & Digital Curation panel where I'll have an opportunity to talk about our work with the Shortwave Radio Audio Archive and a new project I've been working on: the Radio Spectrum Archive.
The Radio Spectrum Archive
For several years, I've been championing the concept of archiving radio spectrum recordings.
As many of you know, through the use of software defined radios (SDRs), we can record not just one individual broadcast from one radio station at a time, but we can record an entire broadcast band, all at once. Each recording can easily contain dozens of stations broadcasting simultaneously. Later, via an SDR app, recordings can be tuned and listened to as if they were live. We believe spectrum recordings will be valuable material for the future historian, anthropologist, enthusiast, etc.
I've published a new website for the Radio Spectrum Archive and I encourage you to check it out as it outlines our mission, goals and challenges. I also include a video demonstration using a spectrum recording from 1986 (originally recorded on a HiFi VCR!).
Note that the website is a work in progress, there are still sections to add including bios of our spectrum archive team.
Click here to check out the Radio Spectrum Archive website.
Though I didn't mention this in my Patreon campaign post earlier this week, the Radio Spectrum Archive is yet another important radio project you are supporting with your pledge. This week, for example, extra funds help me with travel expenses associated with the RPTF conference (many thanks to a kind friend who is hosting me at his home for four nights, saving me several hundred dollars!).
If you have the means and would like to support the SWLing Post, the Shortwave Radio Index, the Shortwave Radio Audio Archive, and the Radio Spectrum Archive please use the link/button below to become a Patron. If you'd like more details or support options, check out this recent post.
And to all of you who have supported us through Patreon and with one time gifts: thank you, thank you, thank you!
If you're not in a position to become a patron or coffee fund supporter, no worries! Just enjoy our radio sites and resources!
One more note: Due to travels and a heavy workload over the next couple of weeks, please allow extra time for replies to correspondence and comments. Thank you so much!