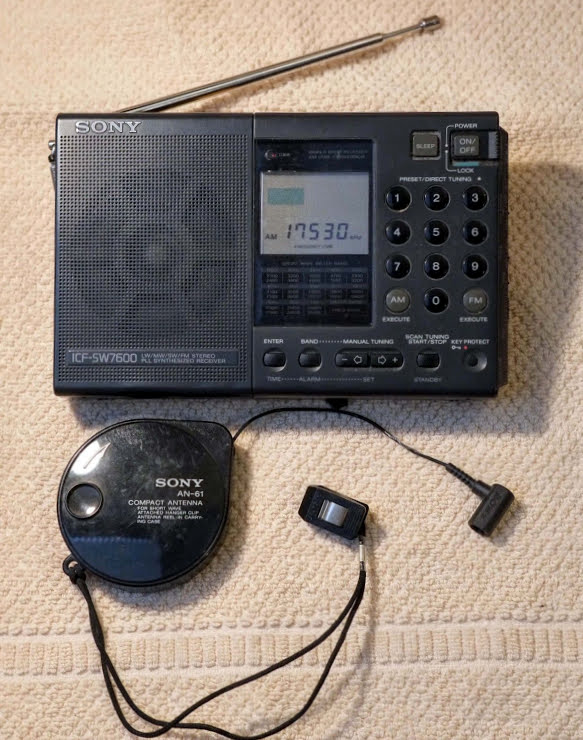 Many thanks to SWLing Post contributor, Dan Robinson, who notes that one of his friends is selling a radio with a little history:
[For] anyone interested in an older SONY portable with a bit of history attached (he was VOA East Europe and Jerusalem correspondent).
Thanks for the tip Dan.  Now, please, someone purchase this before I do! The BuyItNow price is $59.95 plus a few dollars for shipping. [Either it's a glitch on eBay or the BuyItNow price might have been removed as I published this–sorry.] I've never owned the original SW7600 (though I have a couple SW7600GRs).