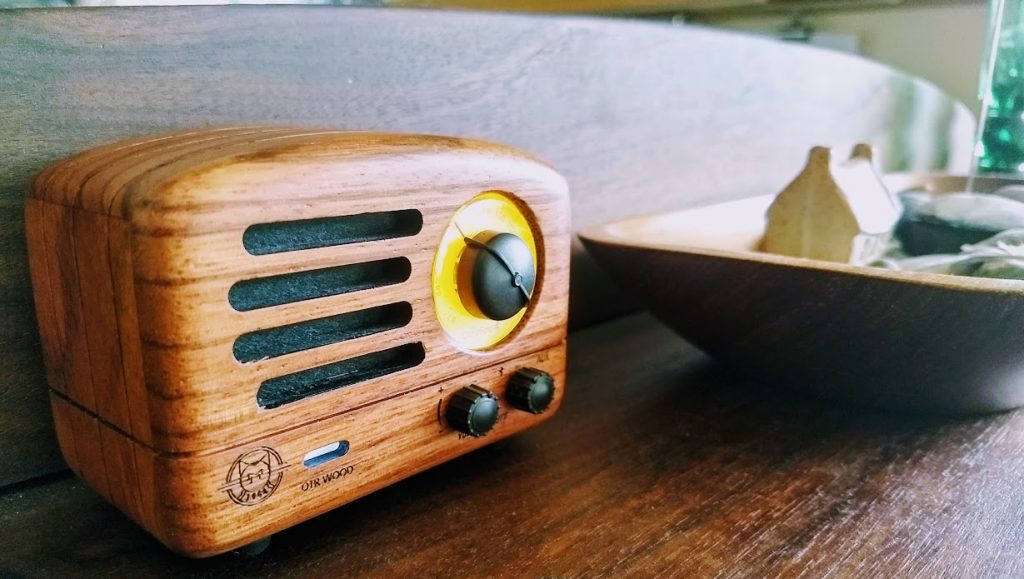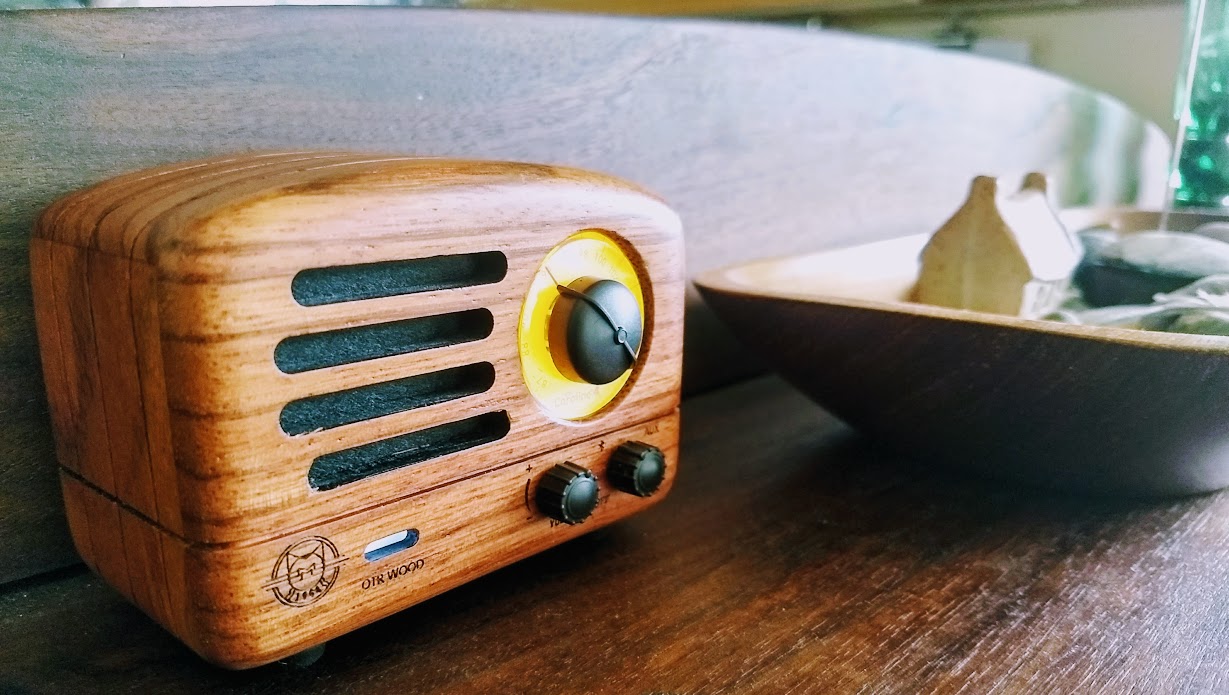 A lot of SWLing Post readers have been contacting me lately noting that they've received their Muzen OTR/Radio Caroline FM radio and Bluetooth speaker.
Muzen started shipping the new OTR to their backers this week.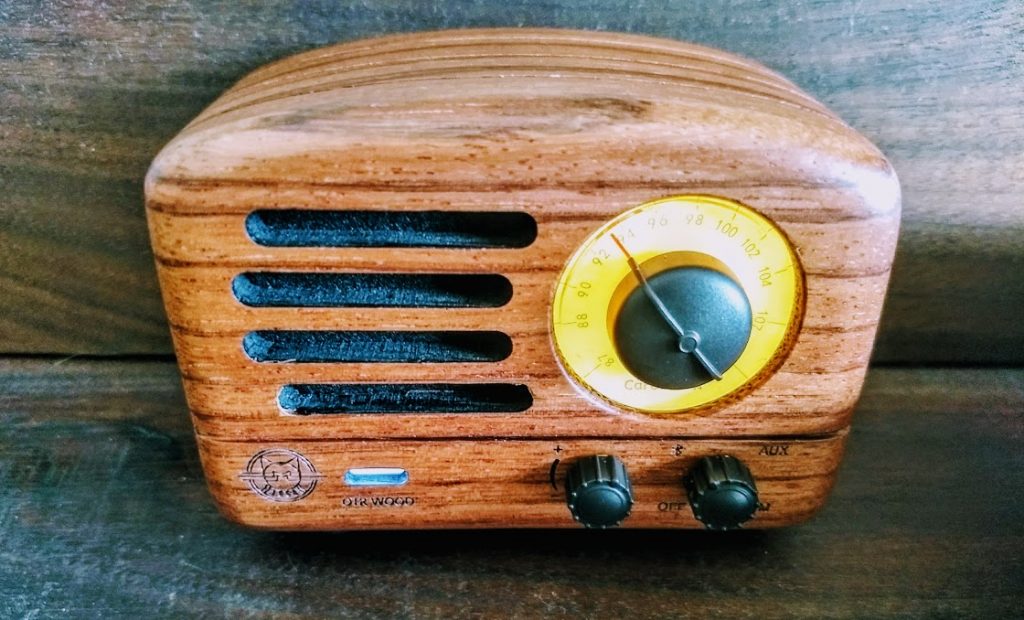 I received my OTR yesterday and am completely in love with this little gem. Without a doubt, it's one of the highest quality pieces of consumer technology I've purchased in years.
Yesterday, by request, I made an unboxing video–I plan to post it later today when I have a good broadband connection.
I'll also follow up with a proper product review, but I can say now that the Muzen OTR has amazing audio fidelity for such a tiny little unit–it's room-filling. The FM tuner works well (although the dial is tiny). The solid wood chassis is beautiful, refined and sturdy.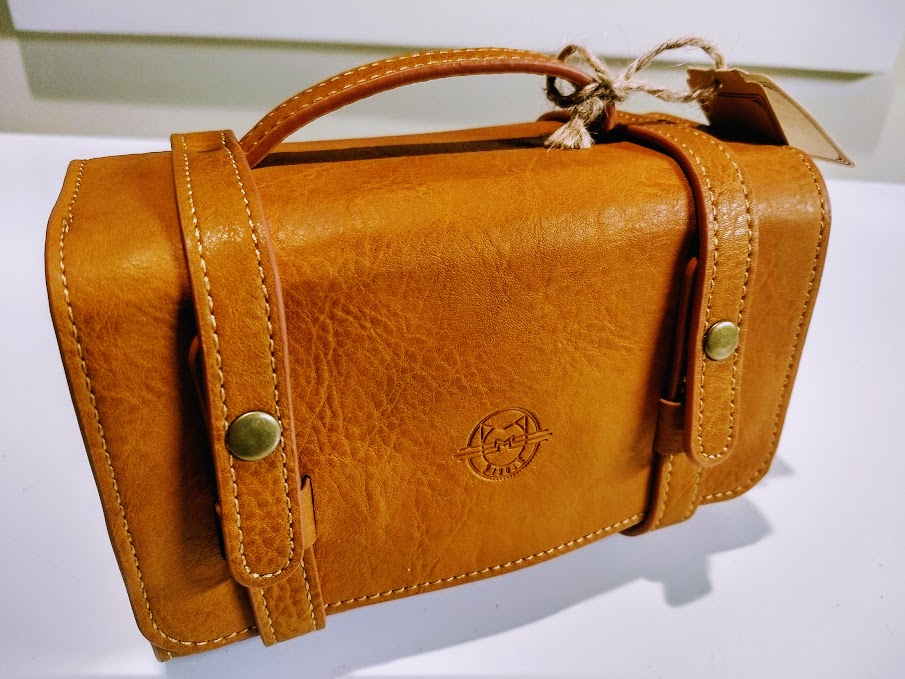 The OTR shipped with the highest quality leather carrying case I've ever received with a product. It smacks of 1960s quality (or even better!).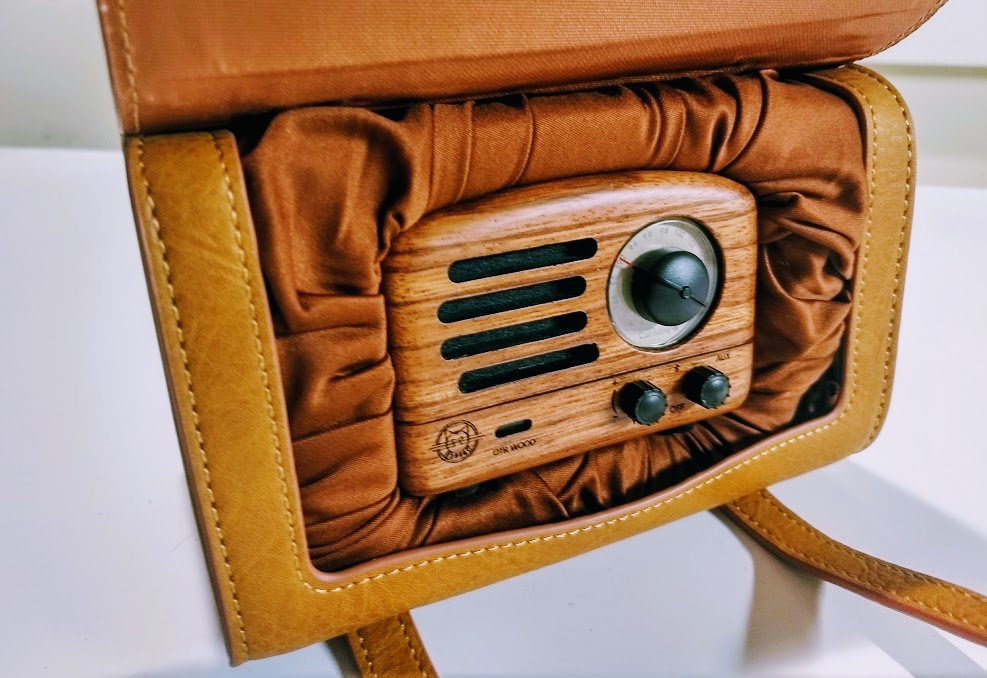 The OTR is a salute to the famous Radio Caroline–as a nice added touch, they even include a tribute in the form of a QSL card.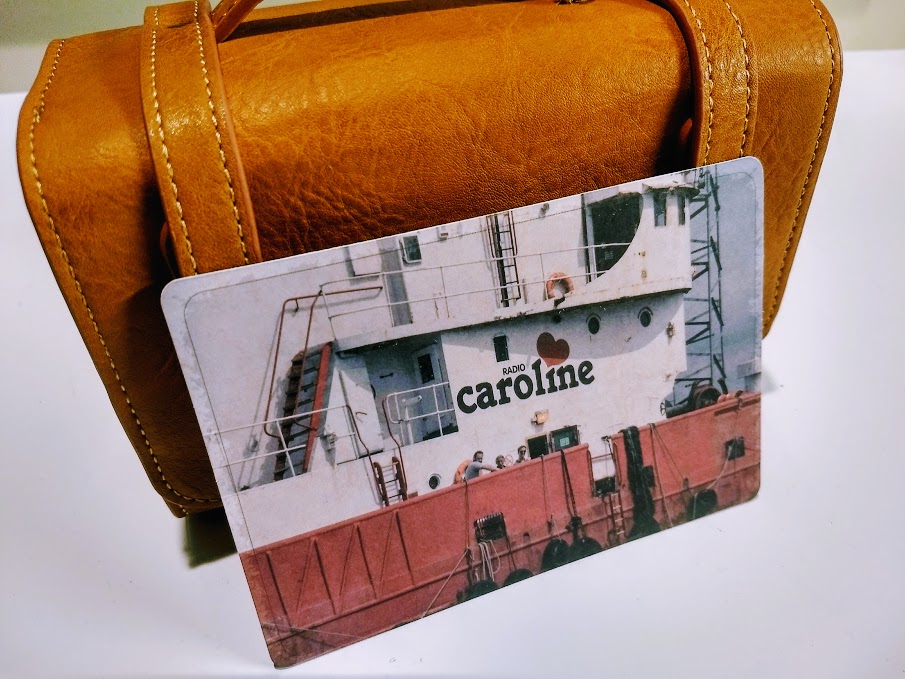 The Muzen OTR package also includes an audio cable, USB cable, and FM antenna.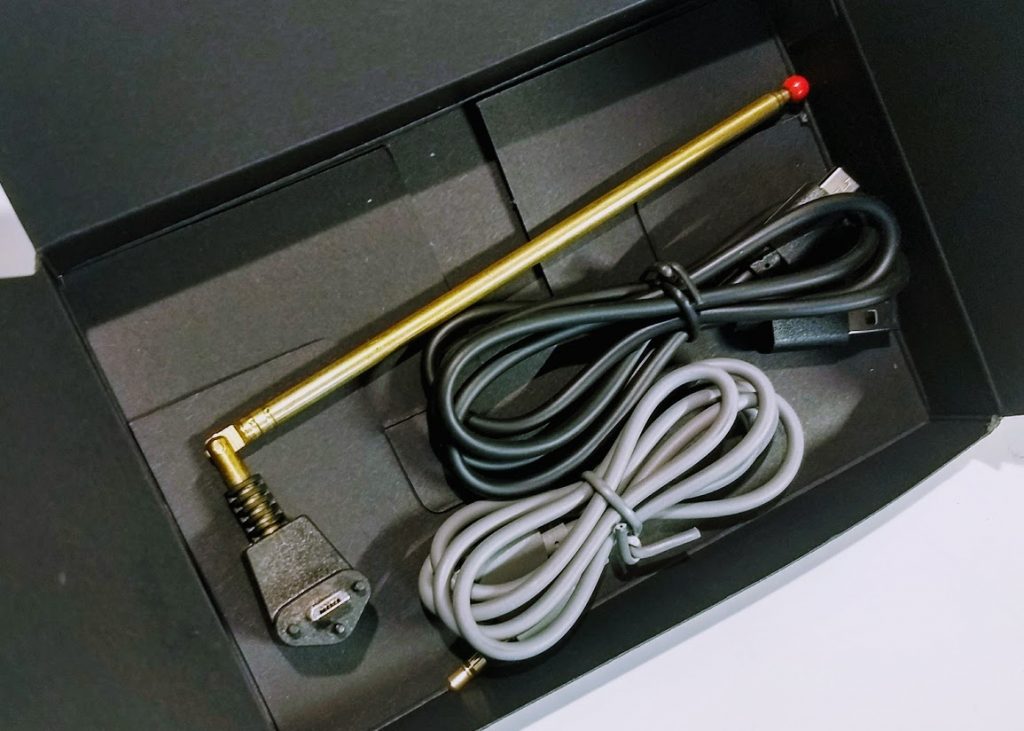 What a pleasure to receive such a quality piece of kit! Look for my review soon.
Post readers: Did you back the Muzen OTR as well? Received your unit yet? Please comment!