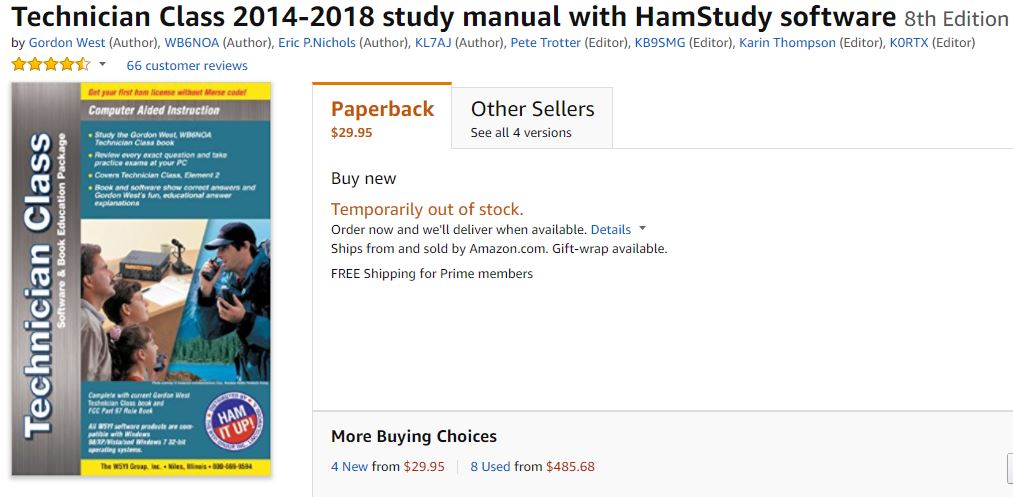 I've been helping a friend's daughter study for her Technician Amateur Radio License. Besides my tutoring, she's only been studying with a free phone app thus far and essentially learning the answers to the questions. I know she really needs a book that can provide context for each question.
Since there was no need to buy a new $30 guide (that's only valid until the end of June), I started my search on Amazon.com thinking that there may be some affordable, good condition used study guides I could snag for a decent price.
I was wrong.
Check out the screenshot below from this page: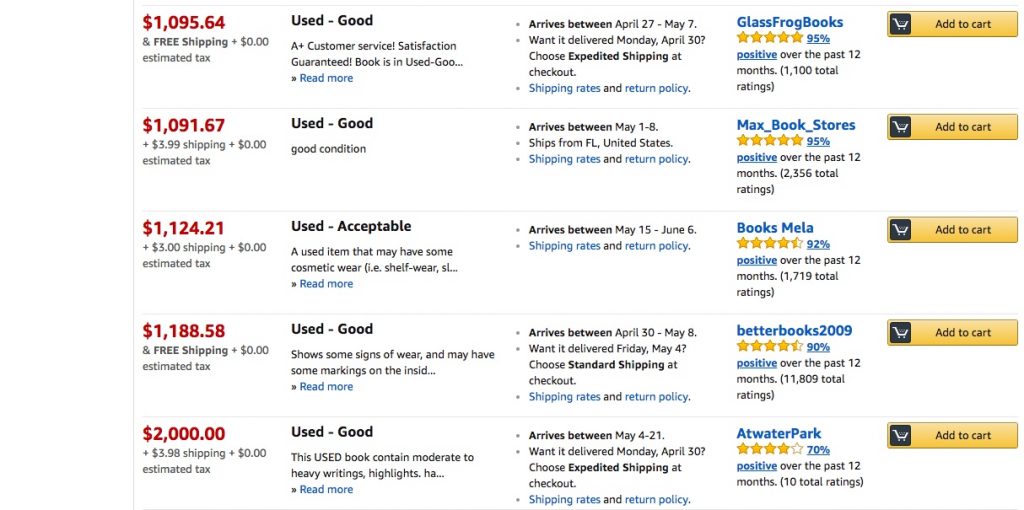 And if $2,000 US (plus $3.95 shipping!) wasn't too high…

$4,093 (plus $3.95 shipping!) for a used "Acceptable" condition Technician License Study Guide?!? What a deal! Is there a limit on how many I can buy? 🙂
I've heard that some sellers add high prices to items that they want to put on "hold." I did some searching this afternoon and saw discussions by sellers admitting that this technique saves them time from relisting an item that might need more research. More than one admitted that "And hey, if someone buys it for that price, all the better!"
Personally, I think this practice should be banned by Amazon. I checked out one of the stores from a seller in the list above and almost all of their listings have astronomical prices.
What do you think? Am I the only one noticing this trend?