Many thanks to SWLing Post contributor, The Professor, who shares the following guest post:
---

A 1960s Signal Sniffer
by The Professor
I just recently purchased a radio that on eBay that looks very intriguing, especially if you happen to DX AM Radio. It's a mid-60s portable made in Japan – a Nova Tech Pilot II . However, wasn't just a grab ën go to the beach kind of transistor set. This radio has a serious side. It's actually an RDF – a "radio direction finder."
I have seen these kinds of radios before, somewhere. Only the ones I've noticed were older and had more of a military look. Although I've never actually attended a hamfest, I'm sure these types of receivers might be found at a gathering like that.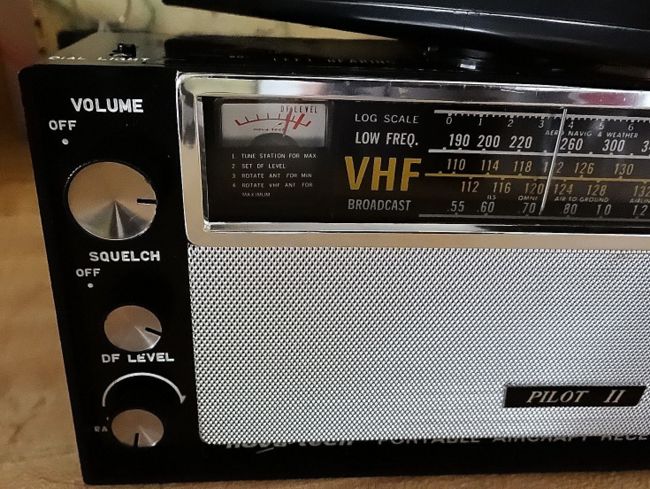 But this is a smaller and frankly more stylish version of RDF. Not to go into too much detail about something I know little about, but before GPS became ubiquitous, devices like this would commonly assist in the navigation of ships and aircraft by pinpointing "beacon" transmitters at specific known locations.
As you might imagine, this type of technology was (and probably still is) a strategic tool for military purposes. In fact, one of more "infamous" incidents of using radio direction finders was when they were utilized by the Japanese in the bombing of Pearl Harbor. Their bombers just honed in on the signal of a Honolulu AM station (KGU at 760kHz) as their beacon.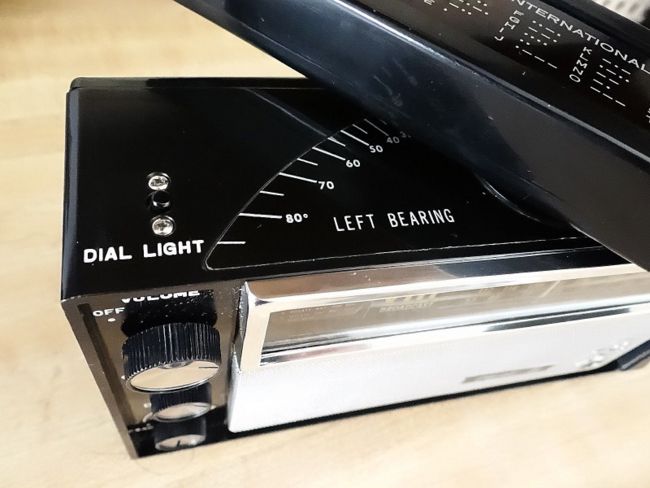 So, this radio has three bands which were traditionally used by beacon transmitters. Besides the medium wave band, it also has a section of the longwave spectrum, and the VHF airband. Other models included the old marine band (around 3 to 5MHz). A later model also included the CB frequencies, and another included a VHF police band (called the Nova Tech Action!!).
So, no shortwave on this one. No FM either, but I have plenty of radios with those bands (like almost all of them). Of course, there's not much to find on this side of the world on longwave these days, and listening to aircraft communications has its fans but it's not something I've done much. But this thing has a unique toolset for medium wave DXing. And after doing a little research online I've discovered that the big rotating double ferrite on top is only one of the attributes it offers for AM DXing purposes.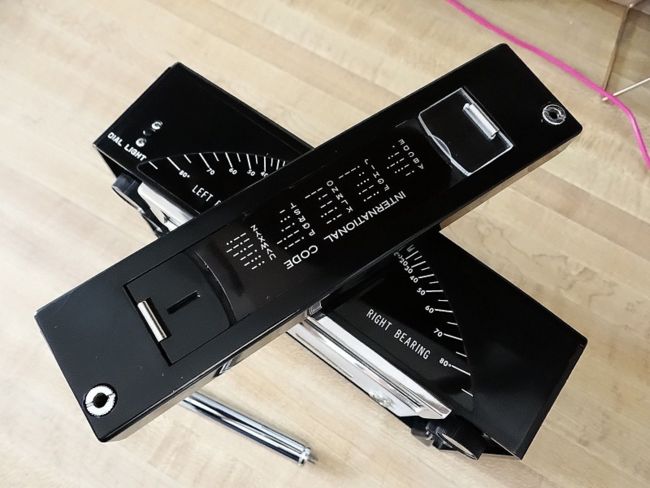 For one, it has an RF amplifier in the front end to help pull those weak signals up out of the noise floor. For another, it has a pure RF gain function called "DF" (direction finder), which when turned on shuts down the AGC (automatic gain control) and allows you to tweak the RF gain any way you like. And it also has a very accurate tuning meter. That all sounds good to me.
So, I haven't actually seen my Nova Tech in the flesh yet, and it will be probably a couple of weeks before I get a chance to give it a test drive. But I'm pretty confident in my purchase at this point. More than a few people have spoken glowingly of the AM DXing capabilities of this set. But one of the reasons I decided to go ahead and bid on this device was that not only did the dealer have an excellent eBay rating, but he says he also fully serviced the radio electronically and physically restored most of its original beauty. Apparently, it was cleaned up, recapped, and even a transistor was replaced. And he also aligned the AM band IF and re-peaked the antenna trim for AM and the airband.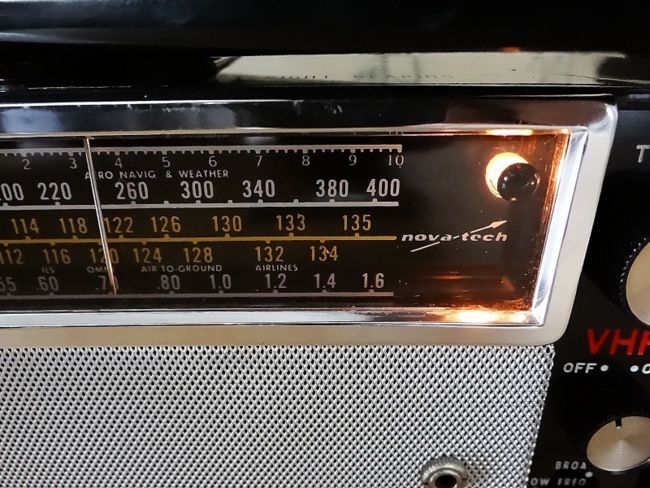 Although this radio is still a twinkle in my eye at this point, I thought I'd mention it here in hopes some of the fine readers of this blog might have something to say about DXing with direction finding radios. And I was especially hoping that a few people might have personal experience with these 60s era Nova Tech receivers. I also noticed online that there are U.K. versions of these RDFs that were branded as "Bendix" radios.
All insights offered as comments are appreciated, and once I spend some time with this radio I'll be sure to offer some of my own.
I always find it so much fun to await the arrival of an interesting old radio I've purchased on eBay, especially one that I'd never heard of before.
---
Thanks for sharing your find, Professor! I was not at all familiar with the Nova Tech Pilot II. I love the Transoceanicesque design! No doubt, it'll be a handsome addition to your collection, and I'm willing to bet a MW DX machine as well!