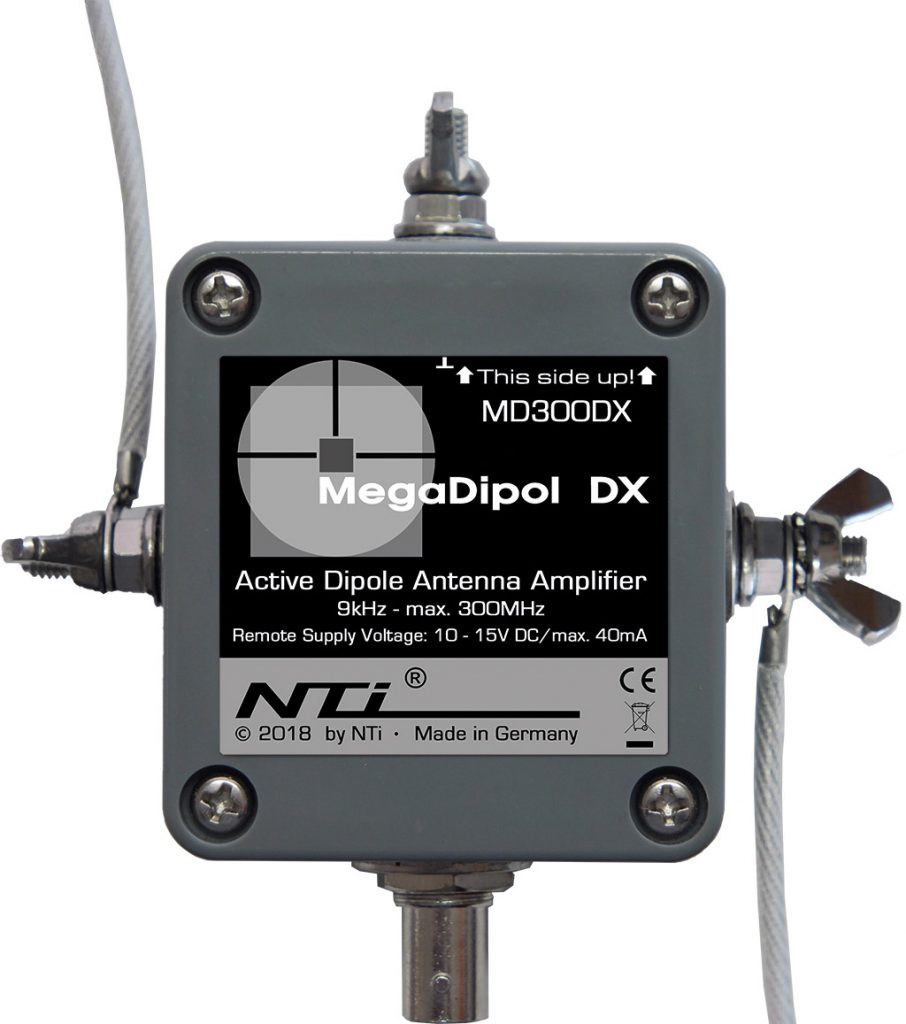 Many thanks to Dennis Walter at Bonito for sharing the following product announcement:
---
MegaDipole MD300DX wideband active dipole
The MegaDipole 300DX is a broadband active dipole with a maximum upper working frequency of 300 MHz. The dipole reacts to the electrical component (E-Field) of the electromagnetic field and will deliver best results regarding signal strength and SNR (signal -to-noise-ratio) at locations with little or no locally generated interference. Nonetheless, the receiver to be coupled to this antenna should have a high enough dynamic range so that it can effectively process the received signals.
In contrast to simple E-field antennas with only one radiating element, the symmetrical construction of the MegaDipole 300DX, will result in almost no negative resonance effects or reflections caused by the coaxial cable.
First choice for DXer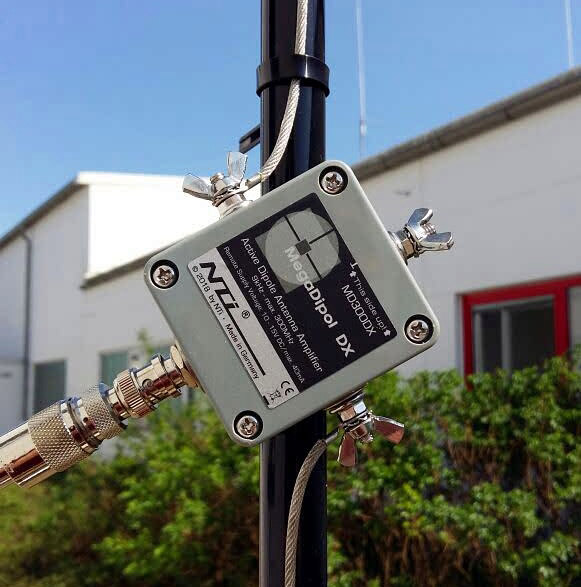 The MegaDipol MD300DX is the ideal antenna for DXers. Particularly in electrically quiet environments, it can really play to its strength in efficiently amplifying weak signals. In practical operations, a maximum signal-to-noise ratio of 110dB was achieved! (see image )
Wideband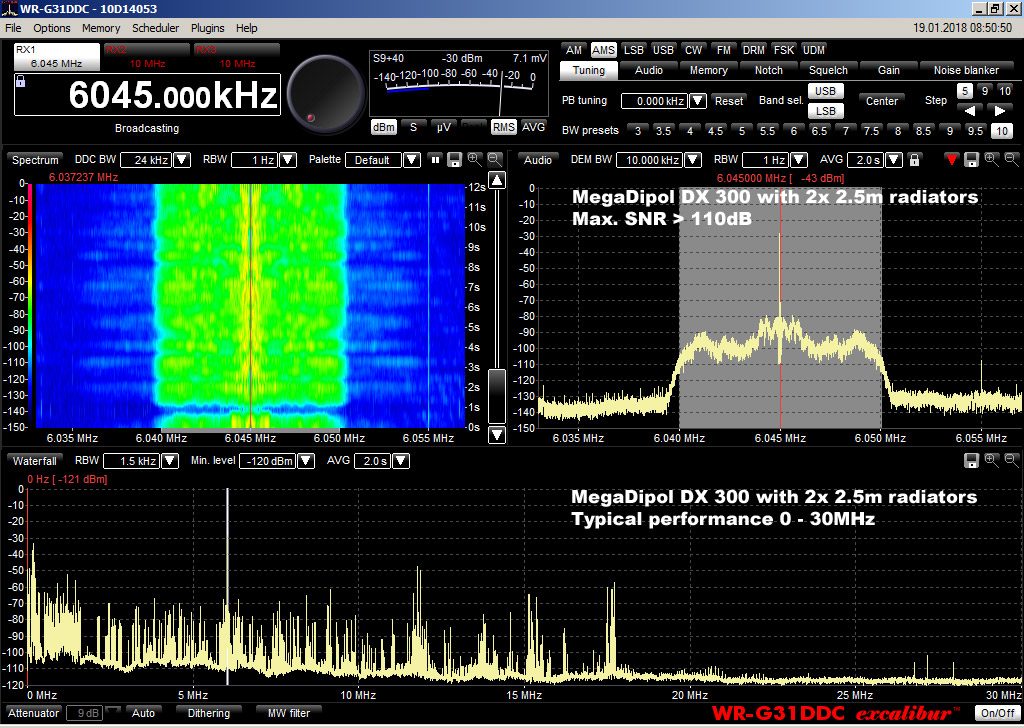 With prodigious broadband capability and constant receive characteristics the MegaDipol MD300DX is ideal for wideband receivers, SDR's and WEB-SDR such as KiwiSDR etc. The MegaDipol MD300DX can of course also be operated on all other receivers, including lower-end SDRs and portable world receivers.
Dual Power Power Supply
The MegaDipol is nominally supplied with 10 – 15V DC (max 40mA), however, it can be operated across a wide variety of supply voltages. The antenna can even be operated with slightly reduced IP values at the same gain with only 5 volts via USB. This offers a significant advantage in that you can supply the MegaDipol on trips away from the radio shack or DX expeditions autonomously, using a low-noise USB power-bank.
The MegaDipol has already attracted a lot of attention with its receive performance at various events such as DX-Camps, field days and in-house exhibitions. In these tests, the MD300DX surpassed the existing antennas usually by 10-15dB in the SNR.
Technical data
Frequency range: 9kHz – 300MHz
IP3: typ. +30dBm (@7.00 & 7.20MHz)
IP2: typ. +78dBm (@7.00 & 7.20MHz)
Size/weight: 98 x 90 x 38mm / 0.12kg
Whats in th Box?
MegaDipol MD300DX
Power Inserter CPI 1000DP
2x 2.5m long radiating elements (PVC-coated, salt-water resistant stainless steel ropes)
2 insulators for installation (weatherproof plastic material with 4.5mm fixing hole)