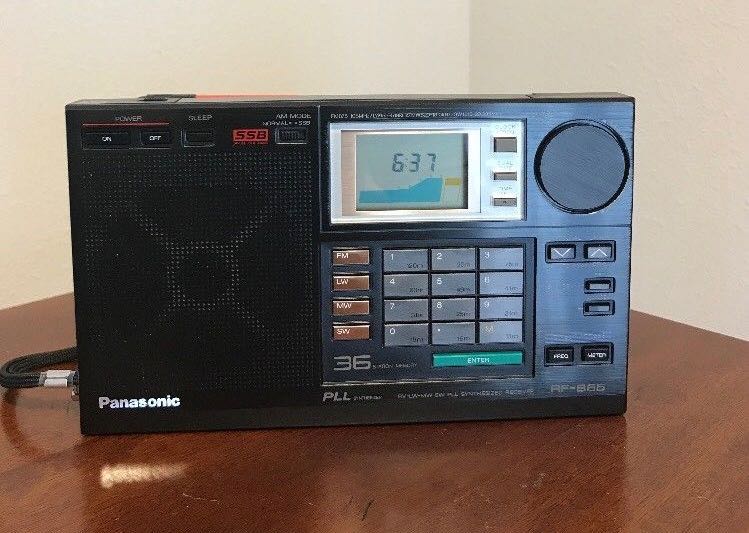 Many thanks to SWLing Post contributor, Dan Robinson, who notes that Panasonic RF-B65s are, "Abound […] all over eBay–most I have seen in years."
As I've mentioned in the past, the Panasonic RF-B65 is one of the few "vintage" benchmark portables I'd happily add to my collection. I've been looking for one since last summer and have missed out on a deal or two. Very few have been posted. Dan, and a number of SWLing Post readers, have touted this radio's performance many times, so I bit the bullet and ordered one of the units from eBay. I hope it's in good shape–it does not include the manual or box, but I'm not looking for a mint unit–this will accompany me on travels and to the field. I have a padded bag that should fit it well.
I should receive my RF-B65 early next week and will look forward to putting it on the air!