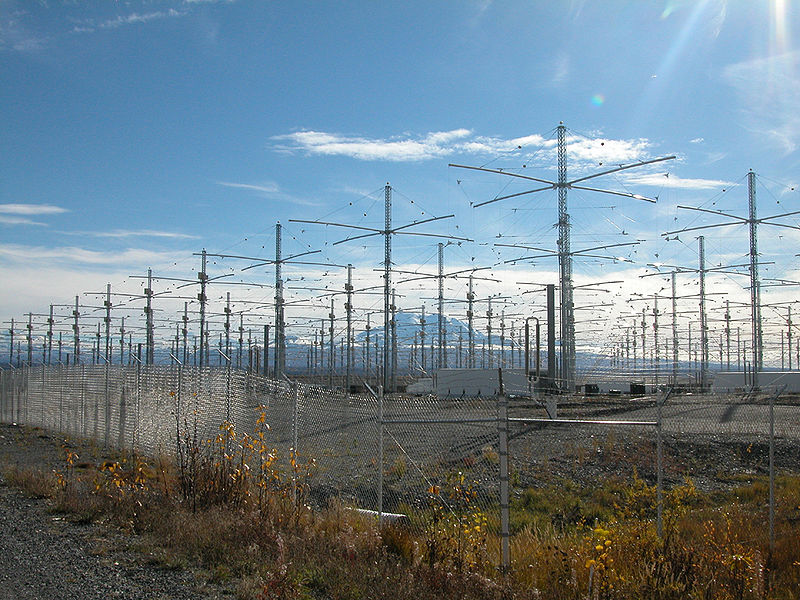 Many thanks to SWLing Post contributor, Eric McFadden, who notes this piece in the Southgate ARC newsletter about our friend Amanda Dawn Christie who is doing a HAARP experiment like no other:
Concordia transmission artist Amanda Dawn Christie will use the world's most capable high-power, high-frequency transmitter HAARP in Alaska to send art around the world and into outer space using Slow Scan TV

Concordia News reports:

In the shadow of Mount Sanford, surrounded by Alaskan wilderness, you'll find the most powerful radio transmitter on earth.

On this remote site, scientists use a unique tool called the Ionospheric Research Instrument (IRI) to create radio-induced aurora, also known as airglow. But it's never been used by a Canadian artist to transmit art — until now.

The IRI's human-made northern lights inspired interdisciplinary artist Amanda Dawn Christie to create Ghosts in the Air Glow: an upcoming transmission art project that will use the IRI to play with the liminal boundaries of outer space.

"I was so fascinated by these airglow experiments — and the relationship between the ionosphere and radio communications — I felt compelled to create an artwork specific to the site and its history," says Christie, assistant professor in Concordia's Department of Studio Arts.

She will be embedding her own encoded SSTV images, audio compositions and propagation tests into IRI experiments from March 25 to 28.

Read the full story at
https://www.concordia.ca/news/stories/2019/03/21/concordia-transmission-artist-launches-a-high-frequency-project-in-alaska.html

Artist made a radio out of a kitchen sink
http://www.southgatearc.org/news/2018/december/artist-made-a-radio-out-of-a-kitchen-sink.htm

Amanda Dawn Christie
http://www.
amandadawnchristie.ca/
https://twitter.com/magnet_mountain

For further info on HAARP HF experiments follow Chris Fallen KL3WX
https://twitter.com/ctfallen
Note that Amanda will share the frequencies and times with us as soon as they are made public. Stay tuned!