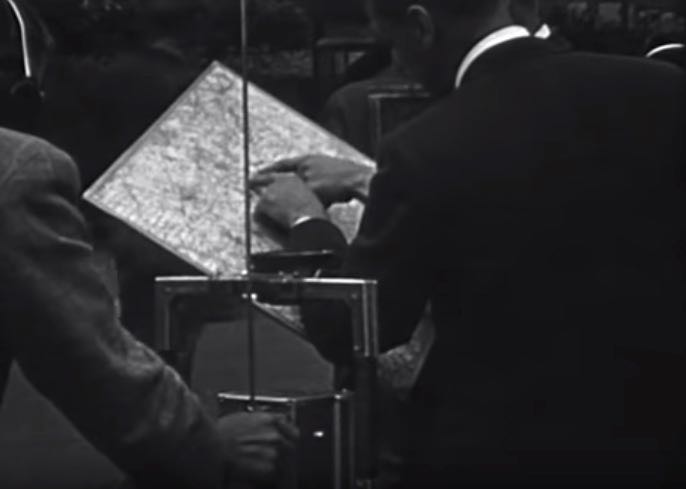 Many thanks to the Southgate ARC who notes this recently published 1947 silent film from the Radio Society of Great Britain:
The RSGB has released a vintage silent black and white video of an Amateur Radio Direction Finding (ARDF) field day held in 1947 at Chipping Barnet which was then in Hertfordshire

The Incorporated Radio Society of Great Britain titled the video – D/F Field Day (North of the Thames) May 18th 1947. It has been added to the many amateur radio videos that can be viewed on the Society's YouTube channel.

One thing that's apparent from the video is the difference in the age range of those who participated in amateur radio in the late 1940's compared to today.

Watch RSGB Archive film – D/F Field Day 1947
Click here to view on YouTube.
Pages 69-70 of the RSGB Bulletin (forerunner of RadCom) for October 1947 contained a fully illustrated report on the North of the Thames ARDF event as well as the South of the Thames event held on July 6, 1947.

The two leading affiliated societies on May 18 were from Essex:
1st Romford and District Radio Society
2nd Southend and District Radio Society
The two clubs swapped positions for the July 6 event.
Fascinating! I love how everyone wore proper attire and much of the equipment was home brew. I imagine operators were happy to go back to field and enjoy all sorts of radio activity so close on the heels of WWII.