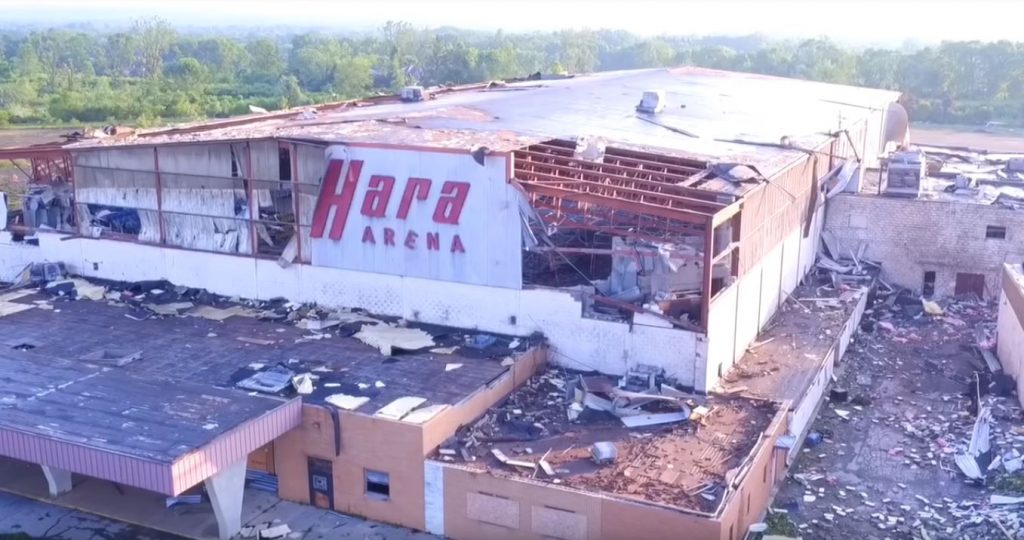 Note that Hara Arena is the former home of the Dayton Hamvention. Lots of memories in that old building!
(Source: WHIO via Eric McFadden)
[…]Hara Arena suffered extensive damage when tornadoes and severe storms moved through Monday night.

Drone footage shows the roof and side of the structure blown off in several places.
Click here to view drone footage of the damage to Hara Arena.