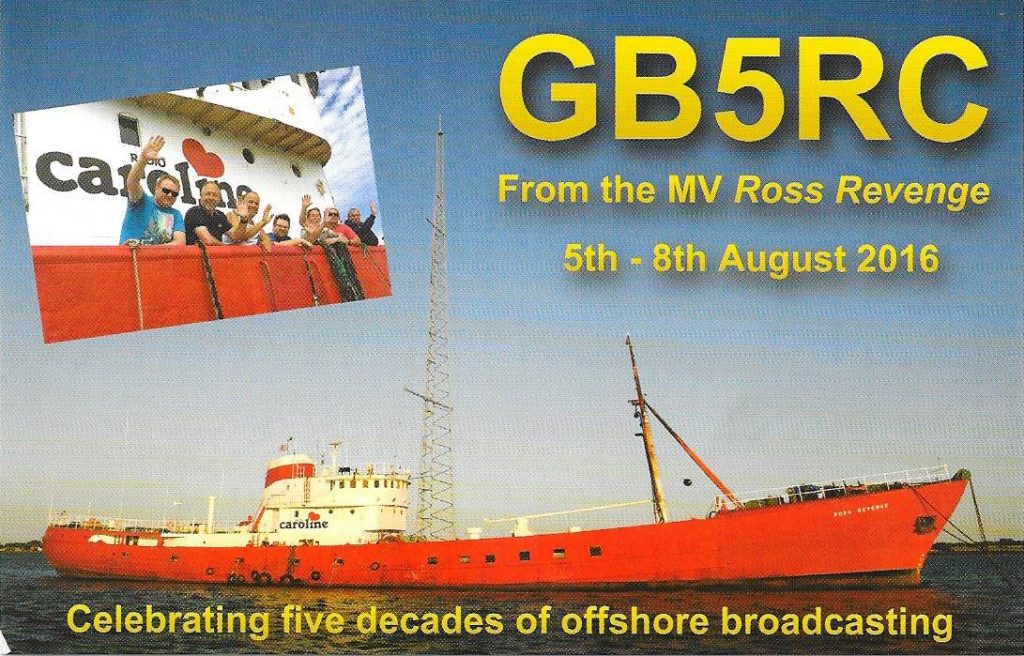 Many thanks to SWLing Post contributor, Harald Kuhl (DL1AX), who writes:
At the beginning of August there will be two special event amateur radio stations active on shortwave, celebrating anniversaries of famous European pirate stations Radio North Sea International and Radio Caroline:

Radio Northsea International PA45RNI

from 01-08-2019 to 31-08-2019

email: [email protected]

[source: https://www.qrz.com/db/pa45rni]

and

GB55RC will be active from the Ross Revenge: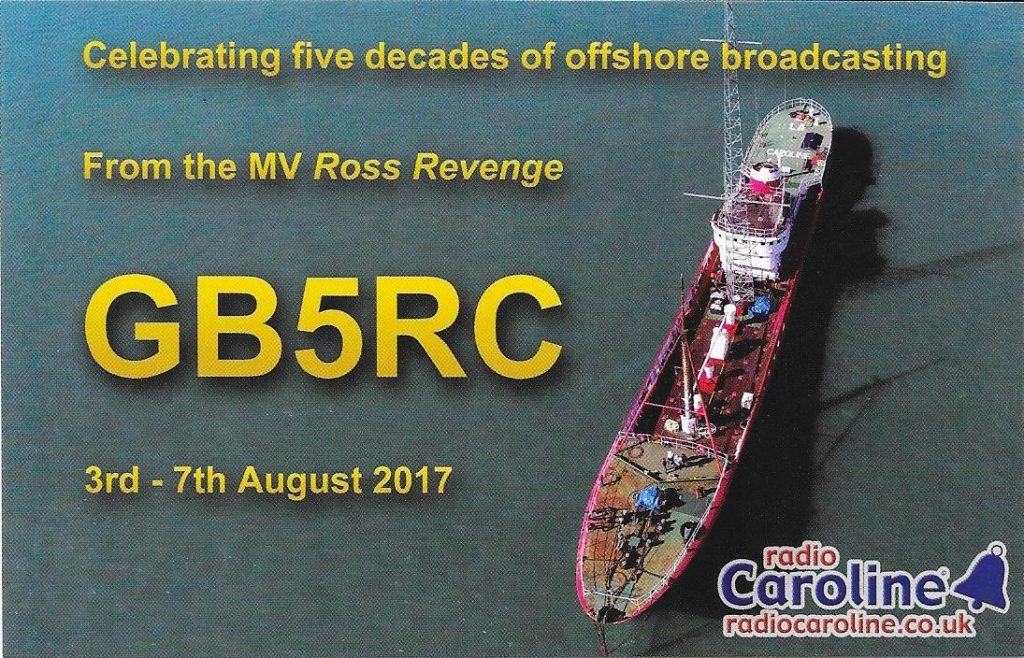 Celebrating fifty five years of Radio Caroline

Thursday 1st – Monday 5th August 2019

2019 is the fifty fifth anniversary of Radio Caroline and the Martello Tower Group are pleased to be able to activate the world famous MV Ross Revenge again in August. This year we have been granted the 'special' special callsign of GB55RC. […]

[source: https://www.qrz.com/db/gb55rc]

Special QSLs will be available.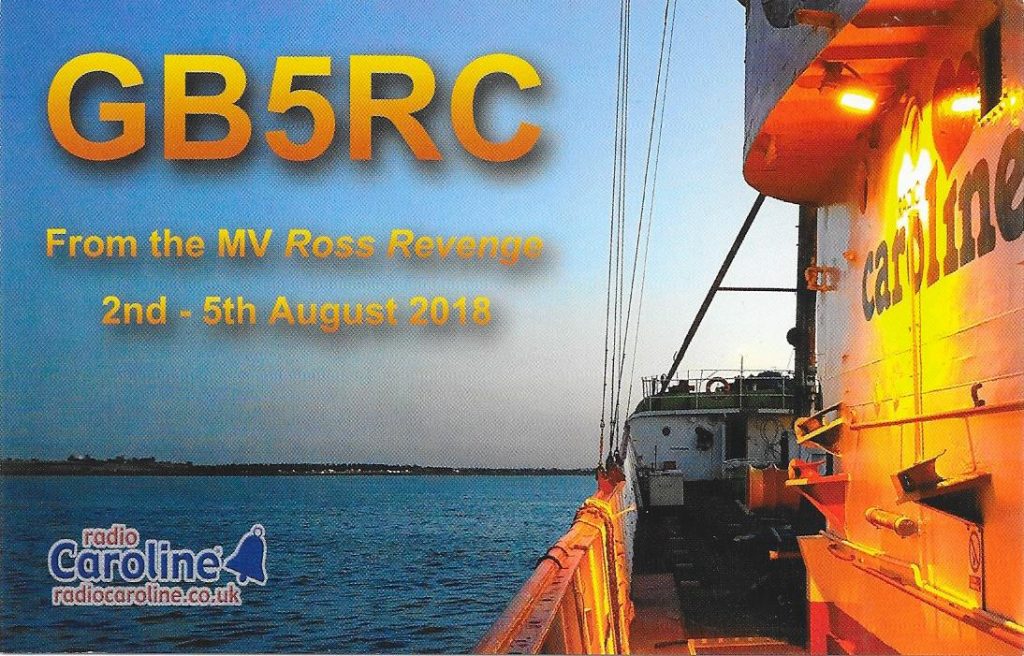 [The QSLs above are] from previous GB5RC activities.
Thank you for the tip, Harald! I'd love to grab one of those QSLs!