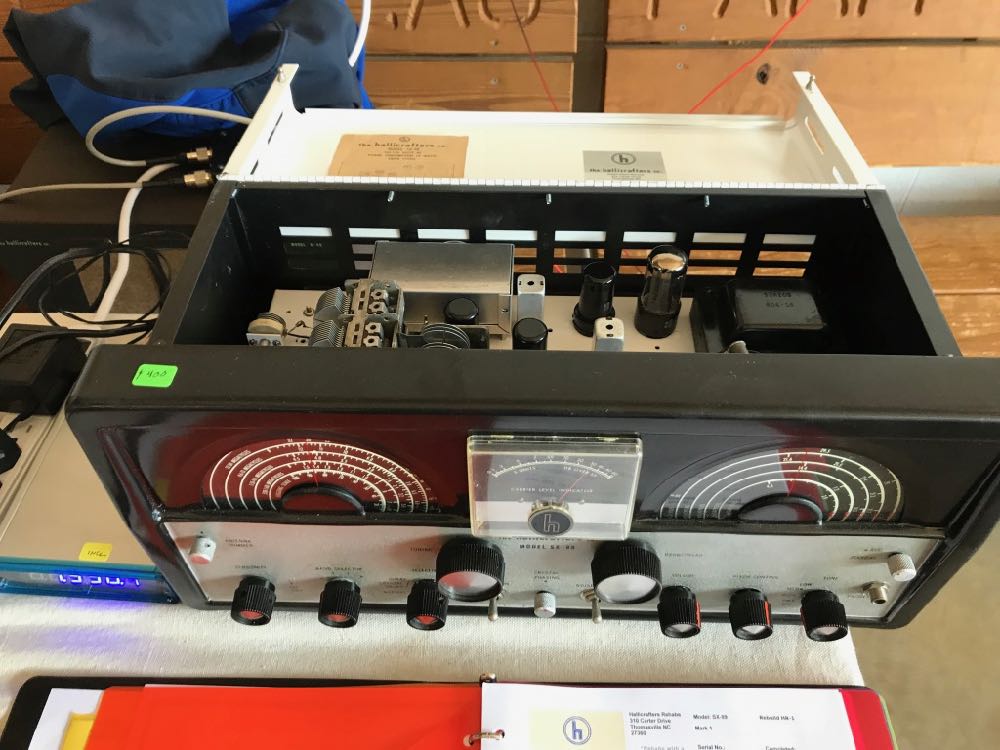 Yesterday, I attended the WCARS hamfest in Waynesville, North Carolina, with my friend Sébastien (VA2SLW) who is currently on vacation in the area.
The WCARS hamfest is a smaller regional hamfest, but it attracts a lot of folks from the mountain regions of north Georgia, Tennessee, South Carolina, North Carolina, and beyond.
The WCARS hamfest flea market always has quite a variety of radios, including a number of great vintage models. I've been very lucky in the past finding excellent deals, too. This year, I (reluctantly) passed up a few deals knowing I'm also attending the Huntsville Hamfest in August and the Shelby Hamfest in September.
Below, you'll find a selection of photos from the hamfest. Note that you can click on the image to enlarge it and I attempted to include price tags when possible:
---
Do you enjoy the SWLing Post?
Please consider supporting us via Patreon or our Coffee Fund!
Your support makes articles like this one possible. Thank you!