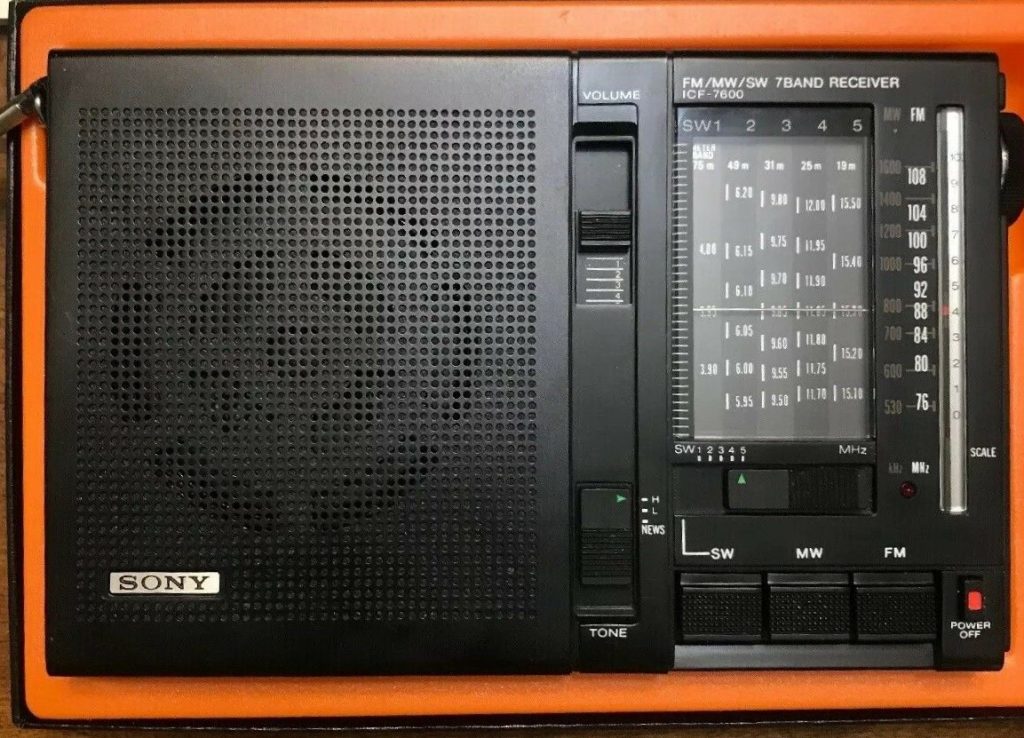 Many thanks to SWLing Post contributor, Julian Stargardt, who writes:
I was just browsing through eBay when I stumbled on this listing that may interest some SWLing readers: An excellent condition SONY ICF-7600A.

The listing is for a Sony ICF 7600 [with box and accessories] – the original ICF 7600, a very different beast from the still in production ICF 7600GR.

Must be over 40 years old and looks like it's just left the shop.
Click here to view on eBay (partner link supports the SWLing Post).
Thanks for the tip, Julian. For someone seeking a complete ICF-7600A in great shape, this would be a good choice. The price is a bit steep compared to other 7600A's on the market, but few come with a box, earpiece, and packing. I notice that the seller is accepting offers (that's the route I'd go!). The ICF-7600A is a cool analog portable and one I've thought about acquiring at some point.