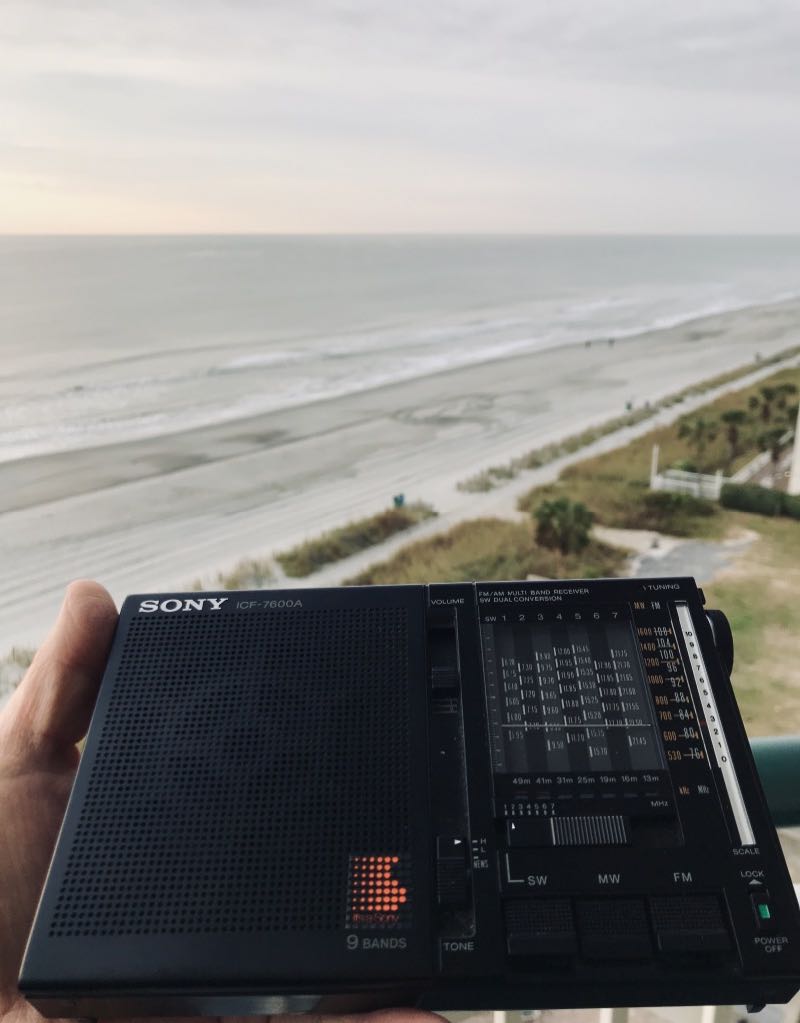 I mentioned in a previous post that SWLing Post contributor, Ed Earps, recently gifted me his Sony ICF-7600A.
I've been having a field day with this radio!
Well, many field days, in fact. Early on, I packed the '7600A in my Red Oxx Hound EDC pack–it fits in the Hound's interior pocket perfectly and is well-protected on all sides. The radio has pretty much lived in my car and truck since then, thus has gotten a lot of air time when I take short breaks throughout the day.
In November, I took the '7600A to Mount Mitchell (6,684 feet/2,037 meters above sea level) and to coastal South Carolina (sea level). It's been a great radio companion and has given me an excuse to go "old school" and do a little analog band-scanning.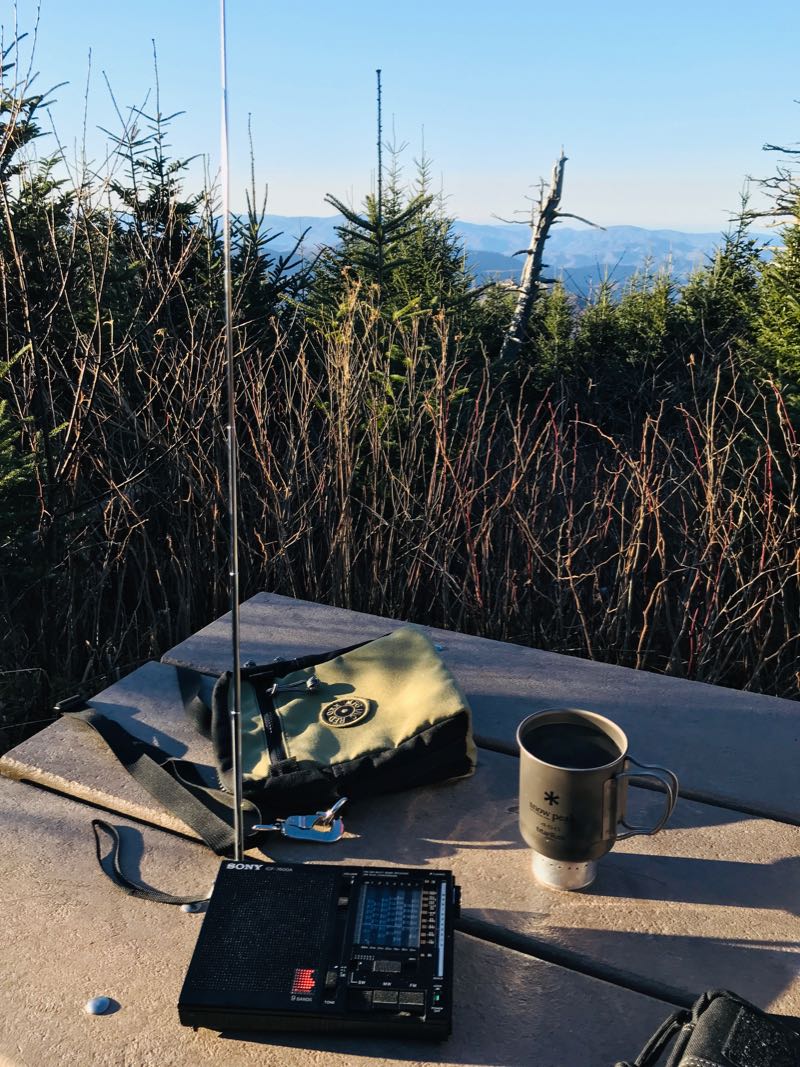 The ICF-7600A certainly has some strengths.
For one thing, although I've let this radio on for extended listening sessions, I've yet to deplete the eneloop rechargeable batteries (Amazon affiliate link) I originally installed in October. Obviously, this radio will run for days on batteries–a serious plus if DXing off-grid.
The '7600A is a fantastic portable for mediumwave DXing. Although it's also a very sensitive and selective shortwave receiver–especially in this class and era of analog portable–I think mediumwave may be its strong suit.
On the negative side, some of the shortwave band selections are truncated and for some reason, it doesn't have a back stand (quite an odd omission). Still, these are pretty minor cons.
Obviously, the pros outweigh the cons on this brilliant vintage portable that seems to have held up very well over the years.
To ensure its longevity–and as a precaution–I do think I'll take it to Dr. Vlado to have all of the caps replaced soon.
My thoughts? If you ever stumble across an ICF-7600A at a hamfest or on eBay, I say grab it!
Post readers: Anyone else love the ICF-7600A? Did I miss any major pros or cons? Please comment!
---
Do you enjoy the SWLing Post?
Please consider supporting us via Patreon or our Coffee Fund!
Your support makes articles like this one possible. Thank you!