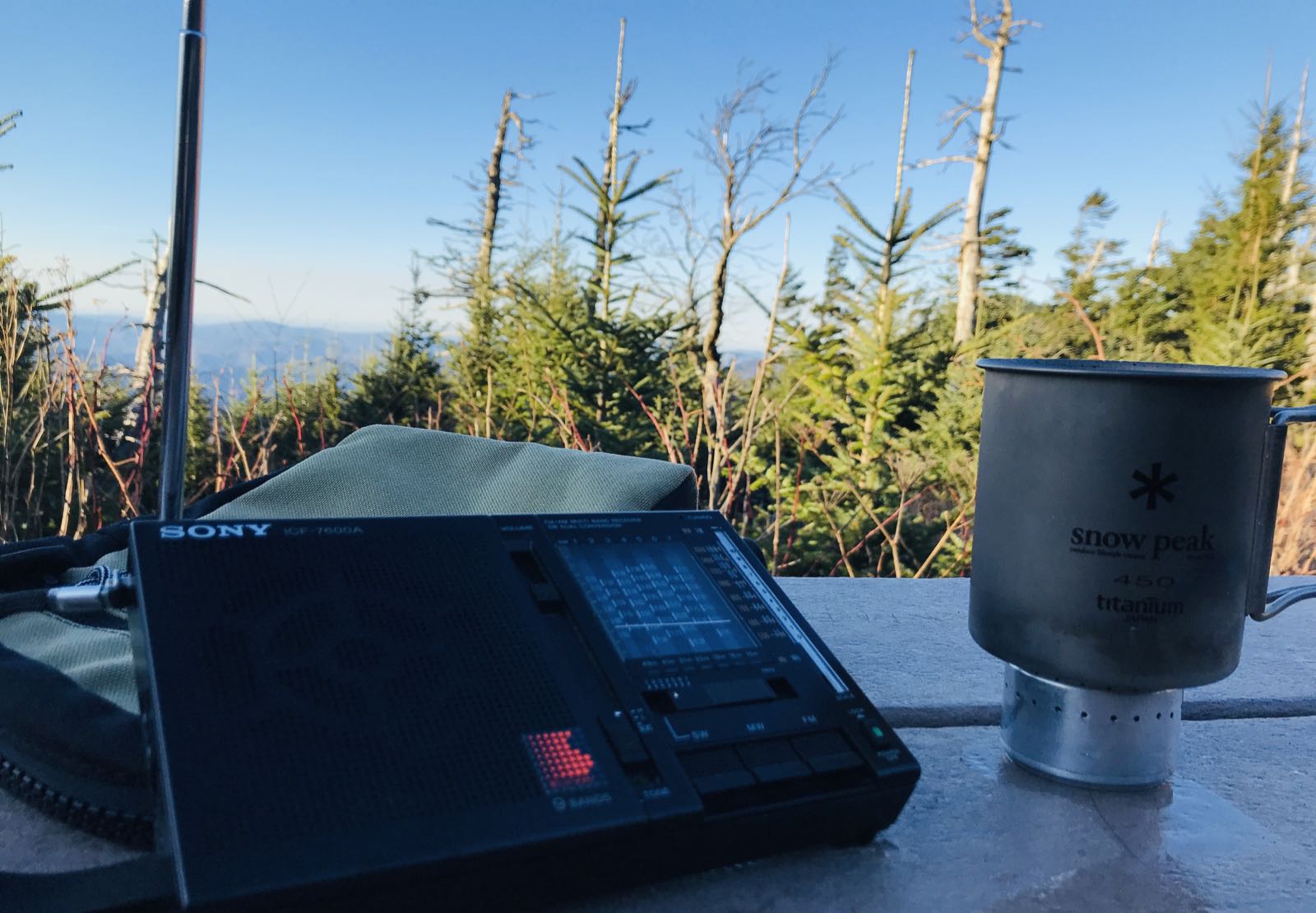 Yesterday afternoon, the family and I spent some time at my happy place: Mount Mitchell State Park. This might be our last visit there until spring of 2020 since the Blue Ridge Parkway is often closed during the winter.
Yesterday was unseasonably warm at 48F (9C)–a shot of warm weather before an Arctic front moves in tonight dropping temps to about 10F (-12C) and, likely, dropping 1-3″ of snow as well.
The afternoon at Mount Mitchell gave me a little time to play radio, of course, and put my recently acquired Sony ICF-7600A on the air.
How did I acquire the Sony ICF-7600A? Via the generosity of SWLing Post reader, Ed Earps.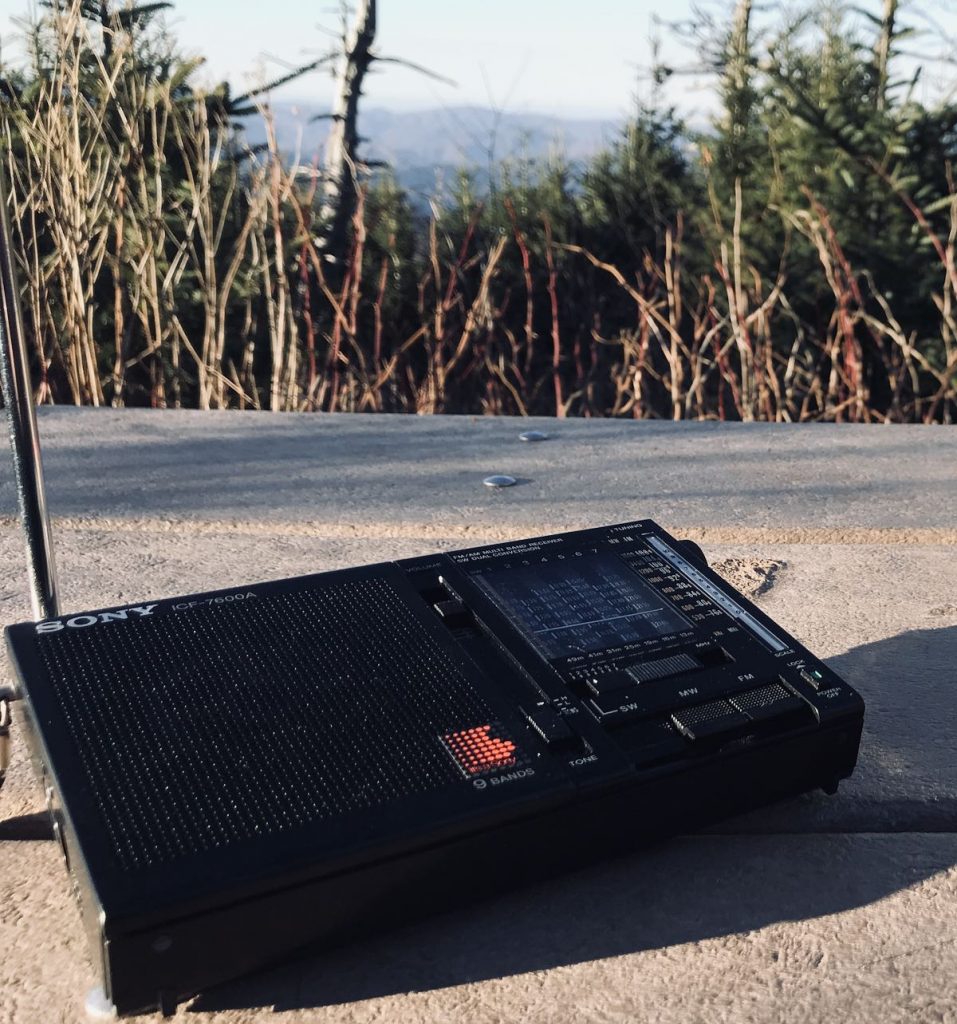 Ed reached out to me after I made the following comment in a recent post:
"The ICF-7600A is a cool analog portable and one I've thought about acquiring at some point."
Ed contacted me immediately:
"Thomas, if you would still like to acquire a ICF-7600A, I have one I would give you. This would be in appreciation of all the work you do in writing the SWLing Post blog."
A few days later, the ICF-7600A with original box and accessories arrived. Wow!
Thank you so much, Ed! Over the years, members of the SWLing Post community have been so kind and so generous, it makes a guy feel humbled and appreciated. Thank you!
I'm loving the ICF-7600A.
There's something so authentic about tuning a good analog portable. It's hard for me to describe, but I can certainly say it always takes me back to my radio roots.
The ICF-7600A has a low noise floor and seems to be incredibly sensitive. I easily snagged several stations on 31 meters, but ended up enjoying music via All India Radio while brewing a little coffee with my alcohol stove (handmade by my buddy, Greg–thanks, Greg!).
Hey, when you're a coffee snob, you brew where you are!
But I digress…
I'm especially impressed with the ICF-7600A's mediumwave performance. I logged a number of benchmark daytime and greyline stations yesterday. I haven't opened the '7600A, but I imagine it has a decent ferrite bar inside based on its overall performance on the AM broadcast band and its nulling capabilities.
Next time, I'll bring the AN200 mag loop and couple it with the '7600A. I'm pretty sure that'll make for a winning combo.
All-in-all, I couldn't have asked for a better day: the weather was wonderful, the coffee freshly-brewed, and the gifted ICF-7600A was the perfect radio companion as our family soaked in the scenery after a hike to the summit.
I couldn't ask for a better happy place!
---
Do you enjoy the SWLing Post?
Please consider supporting us via Patreon or our Coffee Fund!
Your support makes articles like this one possible. Thank you!