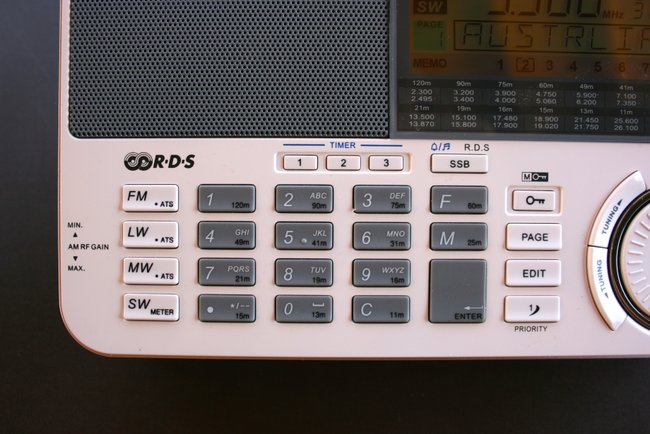 Many thanks to SWLing Post contributor, Mark Fahey, who left the following comment on our PL-880 review:
I'm reading this old post as I am a new user of the PL-880. I have it as my bedside and coffee table receiver in my house up in the Indonesian jungle.

I love it! Wished I purchased it months ago.

Until the PL-880 arrived I was using an ATS-909X up here – and seeing Thomas mention it here I thought I would ask about it.

I have owned 3 x ATS-909X over the years, two white and my most recent (about 2 years ago) is the black model. Every single one of them has the most frustrating key not functioning as you would expect bug. It like the keys are "sticking", it's not a mechanical problem, but something with the keyboard electronics. The 1st one I brought when the ATS-909X was basically unusable due the keyboard. The later purchases somewhat better, and the last Black one the best of the bunch with a software version that was supposed to fix the problem. All that said even the Black one is pretty crappy with unresponsive keys (unless you press hard and slowly – ie not rapid and fast sequences of key pressing).

Am I just suffering the effects of bad karma, or is everyone's experience of the ATS-909X the same.

I'm so pleased I'm now using the PL-880. No problems, no crappy keyboard, just a great experience!

Cheers,
Mark
I'm glad you're enjoying the PL-880, Mark. You're right: it's a brilliant portable.
Post readers: Have other ATS-909X owners experienced this problem with unresponsive keys? Please comment!
And Mark, we're overdue an update on your Radio Seribatu stations!