(Source: Pete Madtone)
The last transmission of 2019 from DJ Frederick's Free Radio Skybird will be on Tuesday December 31st at 0900 UTC on 6070 kHz shortwave via Channel 292. The show will be rebroadcast on Sunday 5th January at 1100 UTC/UK on 7440 kHz. If you haven't got a suitable shortwave set it can also be heard on the SDR link on Channel 292's site here.
The programme will feature Justin Patrick Moore's Radiophonic Laboratory and One Deck Pete (from Weeds up to me knees) presenting the Skybird Mailbag. There'll also be an airing of Pete's "Nine and a half minutes at ninety BPM" that has new tunes from: Frapp, Blundetto, Lama's Dream and Mario Pinosa Trio. Mixes from previous shows are available at our audio podcast page here.
The programme will be available on DJ Frederick's Soundcloud page a day or so before transmission date if you want to hear it in true stereo but we here prefer the show via the ionosphere. Tune in and turn on! #shortwavesnotdead #madtone #freeradioskybird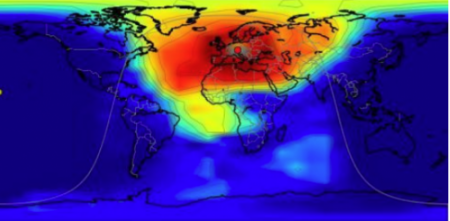 By the way we're always looking for decent tunes to play on our spot on Free Radio Skybird. If you know of anything "up our street" so to speak, do contact us via the blog or at onedeckpete (at) gmail (dot) com and if we like it we'll play it. Free Radio Skybird is now available via 5 FM stations in the USA WSCS, WMNB, KBOG, KOWS and WEJP as well as good old shortwave via Channel 292 and the above is the transmission zone when the conditions are good.