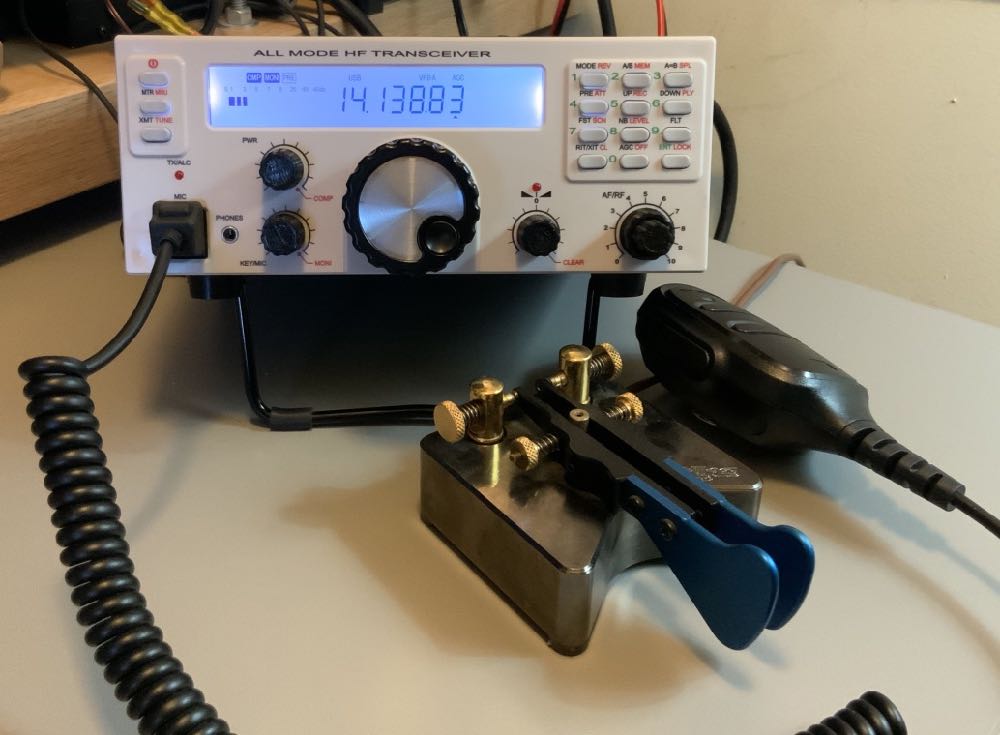 Readers might recall that I picked up a Mission RGO One 50 watt transceiver from Boris (LZ2JR) at the 2019 Hamvention. I've been helping Boris and his team evaluate this Bulgarian-manufactured general coverage transceiver since then.
I'll be writing a comprehensive review of the Mission RGO One for The Spectrum Monitor magazine later this year, but in the meantime I thought I'd post a quick update.
I've gotten a number of emails from readers asking specific questions about this transceiver and its availability/pricing. Here are a few answers to your questions:
Is it a good one?
This is the most common question, of course.
In short: the Mission RGO One has exceeded my expectations. The RGO's noise floor is low, the dynamic range high, the audio pleasant, and the ergonomics are top-notch. As I said in a previous post, you can tell the RGO One was designed by an active ham radio operator. The radio is a pleasure to use and harkens back to the days of benchmark pre-SDR transceivers.
Keep in mind I have a very early evaluation model and it's due a firmware upgrade. The only negatives I've experienced are ones I would expect as we flesh out minor firmware bugs. Indeed, most all of these have been sorted already.
I've used the RGO One in both the shack and in the field and find it's a capable radio in both situations.
In fact, last year I taught a ham radio class to a group of home-schooled high school students. Of course, I wanted to offer them proper on-the-air time so they could experience a little HF radio magic. My radio of choice was the RGO One for its ease of use and excellent built-in audio.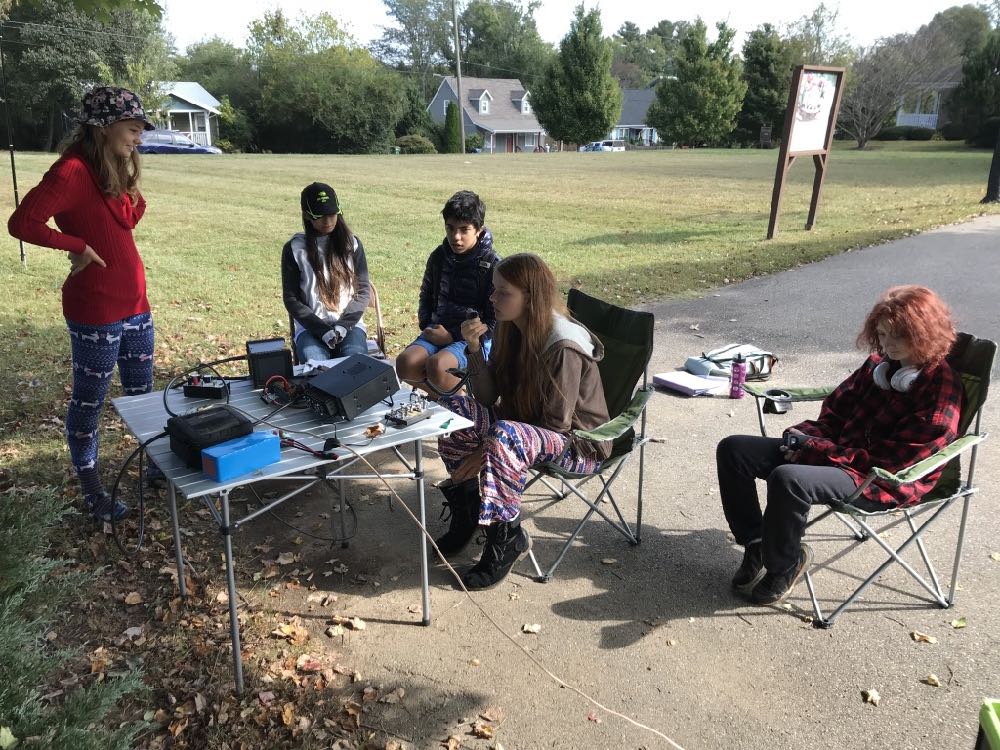 I took the class outside and we connected the RGO One to a resonant portable 20 meter vertical. One of the very first SSB contacts we made was with a ham radio operator in Slovenia–with solid 5 by 9 reports on both ends. After that, my students were hooked! (In fact, four of my seven students have since passed their ham radio license exam! I'm incredibly proud of them.)
If you're curious how well the RGO One holds up during contest conditions in CW, I highly recommend checking out this CQWW report by John (AE5X).
Market niche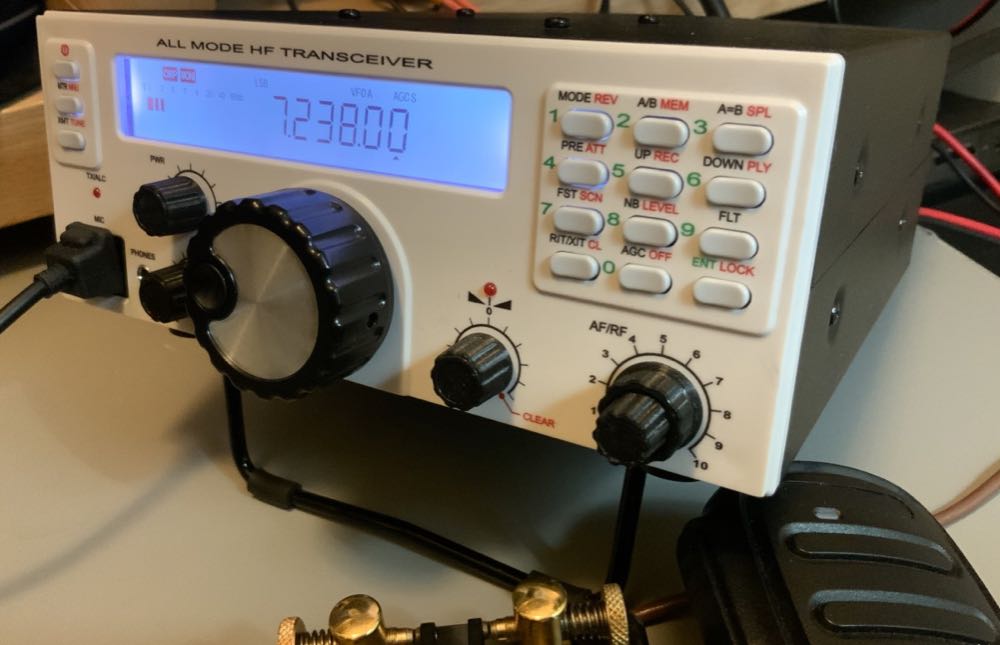 With a large number of QRP and 100 watt sub-$1000 transceivers on the market–including the Elecraft KX2, Yaesu FT-818/FT-891, Icom IC-718/IC-7300, to name only a few–where does the Mission RGO One fit in?
Good question.
In my mind, what makes the RGO One unique is the fact that it has the price, weight, and form factor of a field-portable, front-panel QRP transceiver, but is capable of pumping out a full 50 watts of power without an external amplifier.
The RGO one is lighter (about 5 lbs) and draws less current on receive than most comparable 100 watt general coverage transceivers.
I see the RGO One becoming my choice radio for most Parks On The Air (POTA) field activations this year. In the past, I've used my beloved Elecraft KX2 for NPOTA and POTA activations because it's extremely portable and incredibly versatile. I'll still use the KX2 for activations that require hiking or in situations where I can't easily set up a tabletop radio, but I can't tell you how many times I wish I had a little more TX output Since the RGO One can provide up to 50 watts out, it'll give me a little more "juice" when conditions demand.
Availability and pricing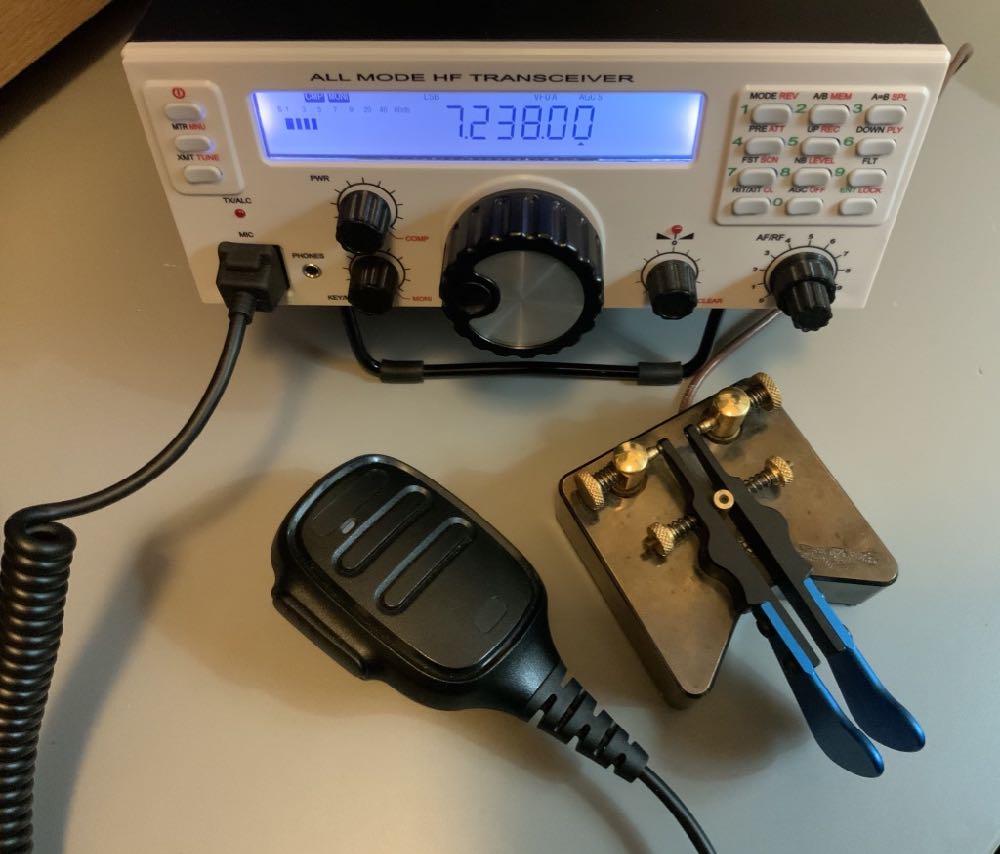 At present, there are a limited number of early production Mission RGO One transceivers in the wild. The company is in the process of scaling up production.
To that end, you will now find a Mission RGO One pre-order form on their website.
The price is 790 Euro (roughly $880 US) plus shipping. There will be two shipping options: directly from Bulgaria, and from the USA in mid-May 2020. These units will all be fully factory assembled and aligned.
It's my understanding that eventually there will be a modular kit version of the RGO One and the price will be much less than that of the assembled unit.
Internal ATU option
The RGO Team is also in the final stages of producing an optional high-performance internal ATU.
I have no details about pricing or availability yet, but I will be testing this ATU in the shack and in the field later this year. After I've evaluated the ATU, I will publish my full review of the RGO One in The Spectrum Monitor magazine.
Other Questions?
As you might have gathered, I've really been enjoying my time with the Mission RGO One transceiver. Lately, it's even taken the place of my beloved KX3 in the radio shack.
Please comment if you have other questions and I'll do my best to answer them.
---
Do you enjoy the SWLing Post?
Please consider supporting us via Patreon or our Coffee Fund!
Your support makes articles like this one possible. Thank you!