(Source: Pete Madtone)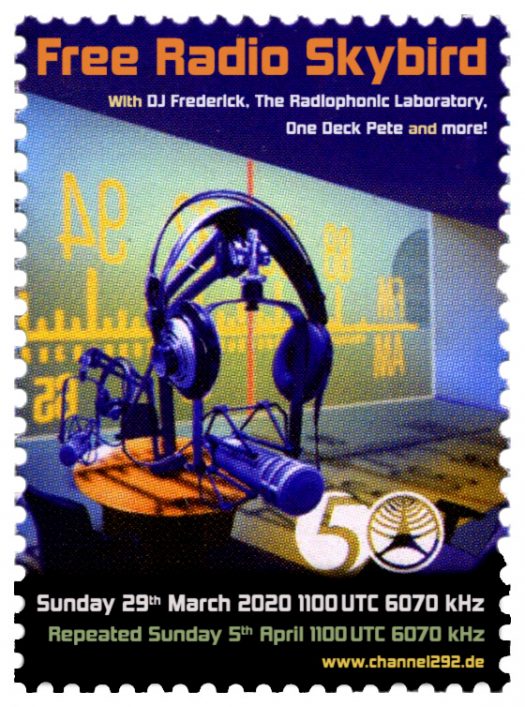 We may be locked out from the outside world for a short while but don't worry, that interesting thing called radio will help us through this mad time.
The next episode of DJ Frederick's Free Radio Skybird will be aired on Sunday 29th March at 1100 UTC (1200 UK) on 6070 kHz via Channel 292. The show will be rebroadcast on Sunday 5th April at 1100 UTC (1200 UK) on 6070 kHz also. If you haven't got a shortwave radio it can also be heard on the SDR link on Channel 292's site here.
The programme will feature Justin Patrick Moore's Radiophonic Laboratory and One Deck Pete presenting the Skybird Mailbag. There'll also be an airing of Pete's "Radio fanatics of the world unite" mix that has tunes from Nadezha Orlova, Duce Haus and Yemanjo and the Monarch Duo. Also in the next couple of months Free Radio Skybird will take to the air a little bit more. We will keep you posted!
And further radio help can be obtained from this week's instalment of This is a music show available below. As usual there's a mix of excellent music in a cross genre style, image data and a corker of a dub track. Our kind of radio show!