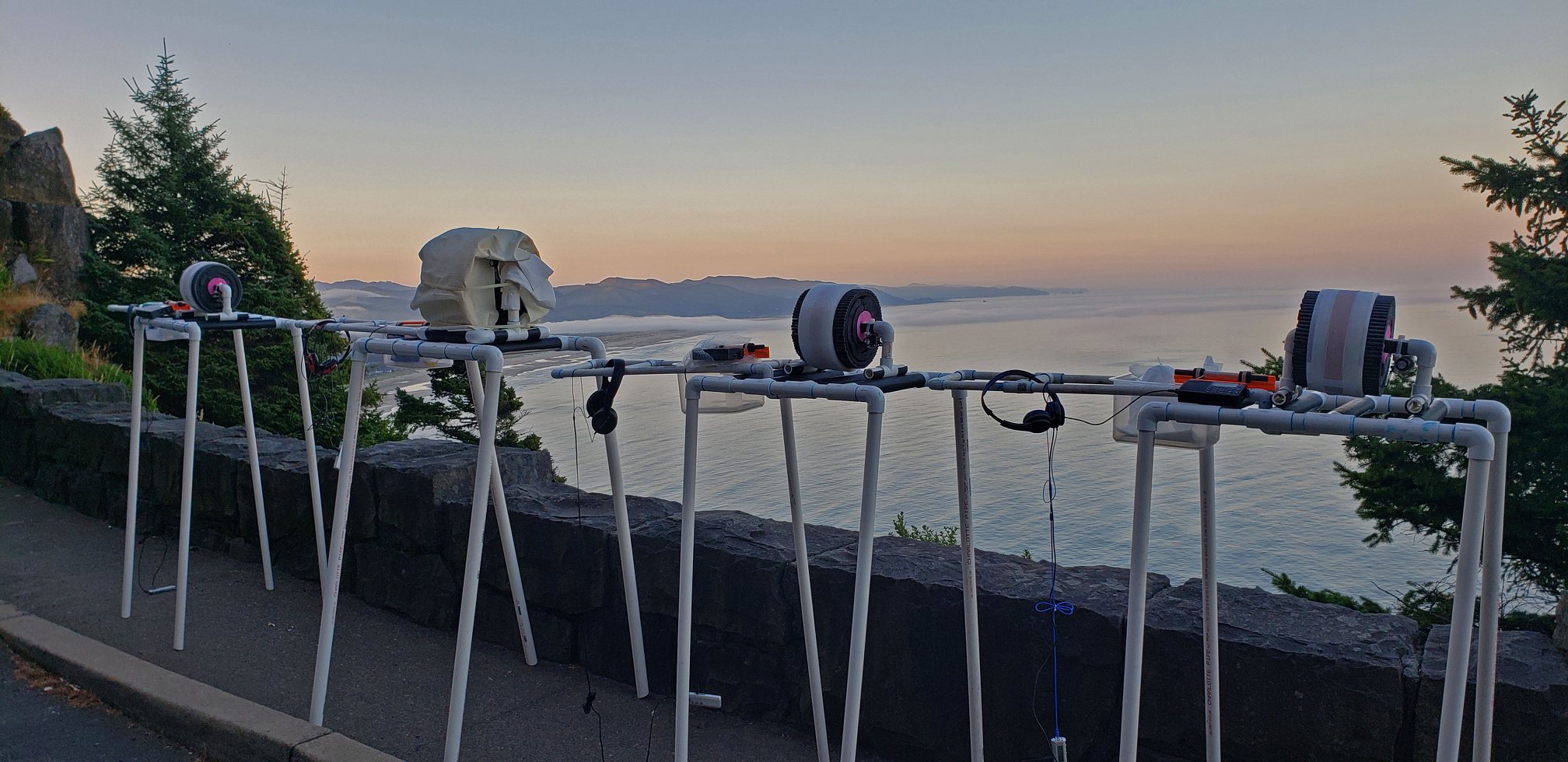 Many thanks to SWLing Post contributor, Gary Debock, who shares a short report he originally posted on Facebook from the Rockwork 2020 Ultralight DXpedition:
---

Rockwork 2020 started off with a monster session, with S9 signals from the likes of 320-AI (Aitutaki, Cook Islands), 352-RG (Rarotonga, Cook Islands), 558-Radio Fiji One, 603-Radio Waatea, 1017-Tonga, 1107-Magic Talk and the new 1503-Gold.
The session was kind of wild, with three different sets of visitors asking about my gear setup at Rockwork 4 (typically during critical moments of live DXing, of course :-). Despite this both Longwave and Medium Wave featured great propagation to New Zealand, with the long range beacon 238-KT (Kaitaia) opening up the fun around 1225. Switching back and forth between Longwave and MW in a live DXing format wasn't exactly ideal, and no doubt my long time DXpedition partner Tom R. could have really cleaned up on the South Pacific beacons this morning with his SDR and broadband loop setup. As it was I came away with 238-KT, 320-AI (a monster signal), 352-RG and 366-PNI from across the equator, with 558-Radio Fiji One probably having its best session ever at the awesome ocean side cliff (extended S9+ periods between 1300-1330).
I promised long term "Cliffhanger DX" partner Craig Barnes that I would go all-out to receive some exotic DX in his honor, and the Cliff more than cooperated.
The Longwave and Medium Wave DX this morning [Auguest 5, 2020] was phenomenal, and there are still two more days before Tom gets here. Hopefully these conditions will stick around!
Audio samples
320 AI Aitutaki, Cook Islands Great signal but shaky sounding CW tone at 1239– best signal ever at the Cliff:
352 RG Rarotonga, Cook Islands In an S9 snarl with 353-LLD (Hawaiian mega-beacon) at 1256:
558 Radio Fiji One Suva, Fiji Overwhelming S9 signal and ID's both before and after an island music song at 1312:
1017 A3Z Nuku'alofa, Tonga Female Tongan in an S9 snarl with DU sports co-channel (2KY?) at 1253: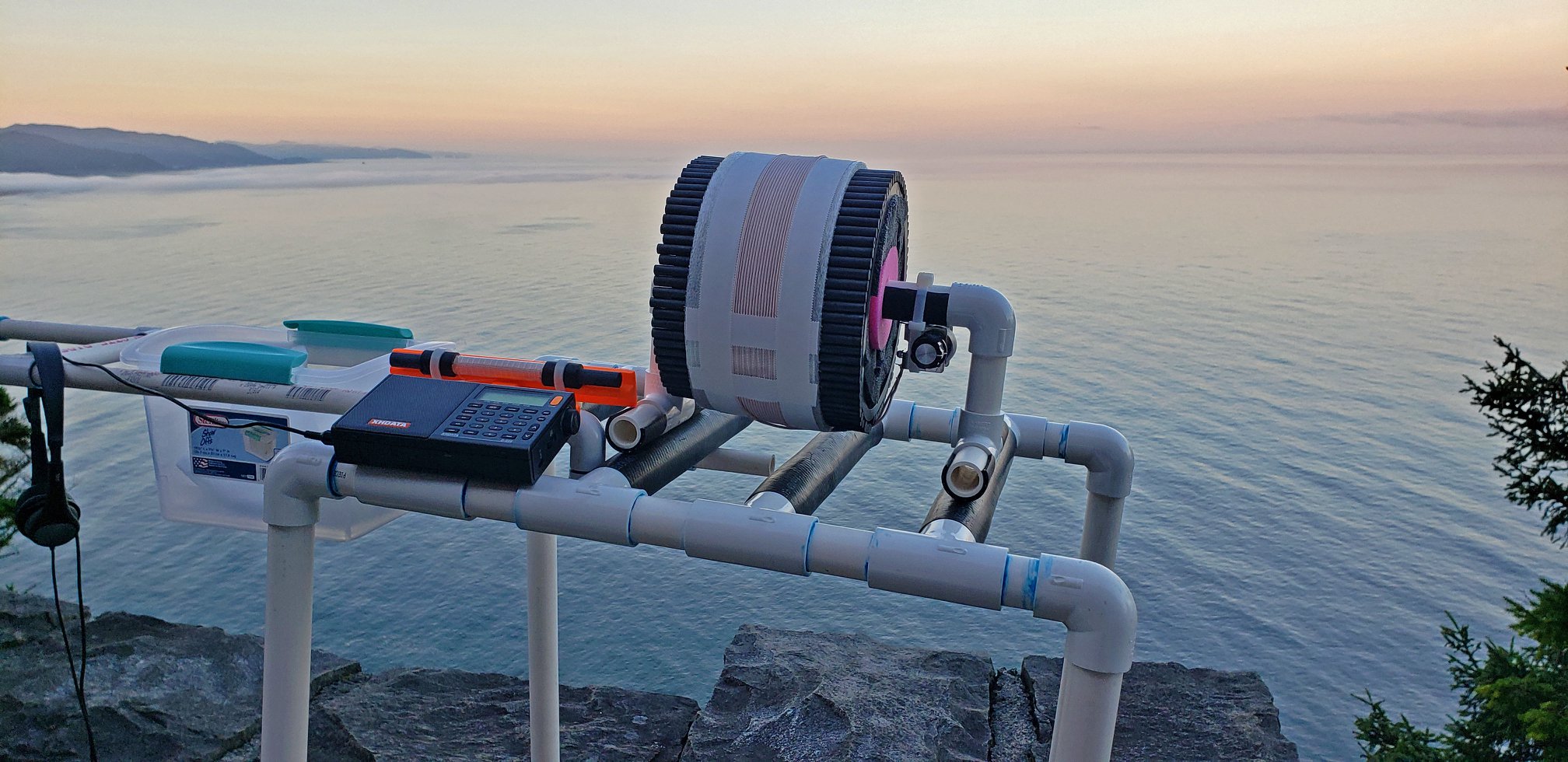 More New Zealand monster signals from yesterday morning, courtesy of the "Kiwi Cliff." This place's preference for New Zealand signals is wacky to the extreme!
603 Radio Waatea Auckland, NZ 5 kW S9 Maori island music // 765 followed by a female Maori chant at 1309:
1107 Magic Talk Tauranga, NZ 10 kW Meltdown level Kiwi conversation between host and lady caller at 1255:
1503 Gold Wellington/ Christchurch, NZ 5/ 2.5 kW The old Radio Sports' Yankee-accented English (from Fox Sports Network) has now been replaced by rocking oldies, such as Phil Collins with powerful strength at 1307:
73 and Good DX,
Gary DeBock (DXing at the Rockwork Ocean Cliff near Manzanita, OR, USA)
7.5″ loopstick CC Skywaves, PL-380 & XHDATA D-808
12″ Longwave FSL + three new 8″ Medium Wave FSL's
---
Thank you so much, Gary, for allowing me to share your reports on the SWLing Post. Many of us would love to experience mediumwave DXing from your Rockwood perch, but we'll have to live it vicariously through your excellent reports! We wish you excellent DX!