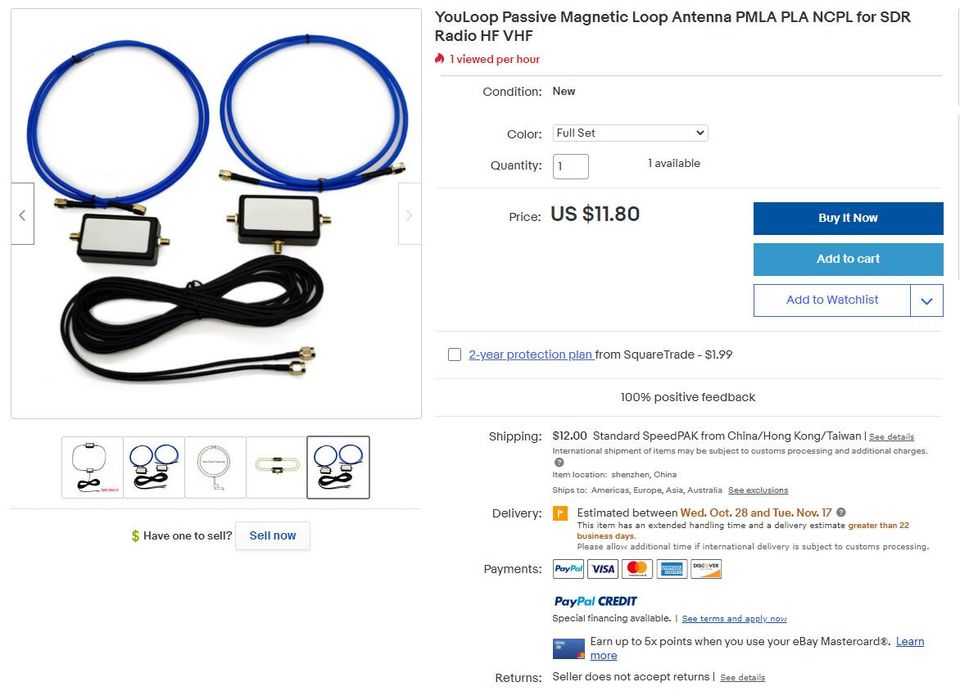 Many thanks to SWLing Post contributor, Chris Smolinski, who shared the screen shot above of a "YouLoop" being sold by a vendor on eBay.
While the Airspy YouLoop is based on a public domain noise-cancelling passive loop design that dates back decades (a.k.a. the Moebius loop antenna) buyers should note that many of the "YouLoop" antennas on eBay are not manufactured by Airspy. The product titles are misleading in this regard: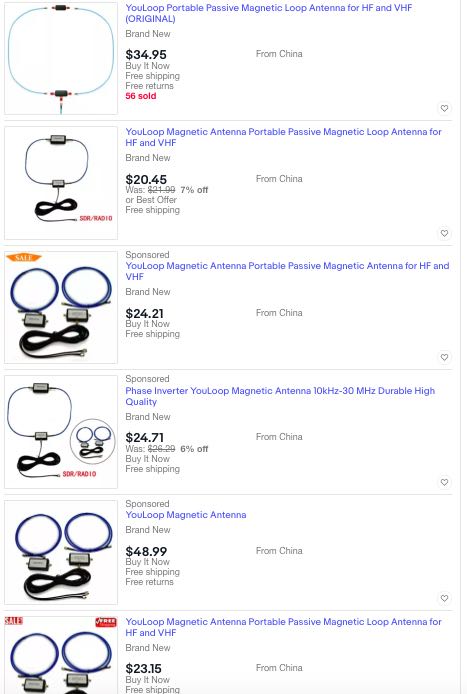 The RTL-SDR Blog does sell the original Airspy YouLoops on eBay for $34.95 shipped (and, as you can see above, they seem to pop up first in the search results).
Many of the other loops being marketed as "YouLoops" on eBay cost around $23.00-25.00 shipped. About $10 less, but there's no guarantee the toroid windings, for example, will have the same specs as the original YouLoop.
It's easy to spot the YouLoop copies because the cross over and toroid enclosures are much larger than those of the authentic AirSpy YouLoop: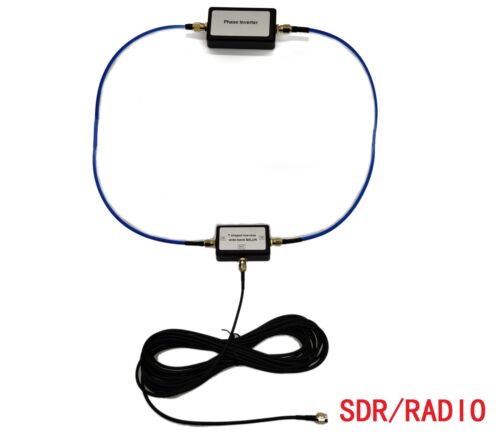 Compared with the Airspy YouLoop: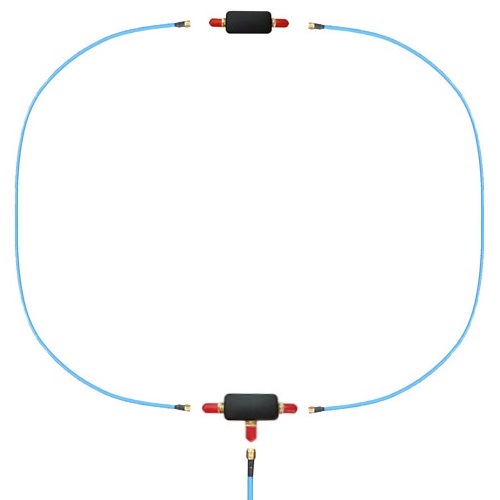 Airspy doesn't own a patent for the YouLoop (indeed, they even suggest homebrewing one) so this isn't a clone. Rather, buyers should simply be aware that, as far as I know, the only authentic new YouLoops are being sold on eBay by the RTL-SDR blog.