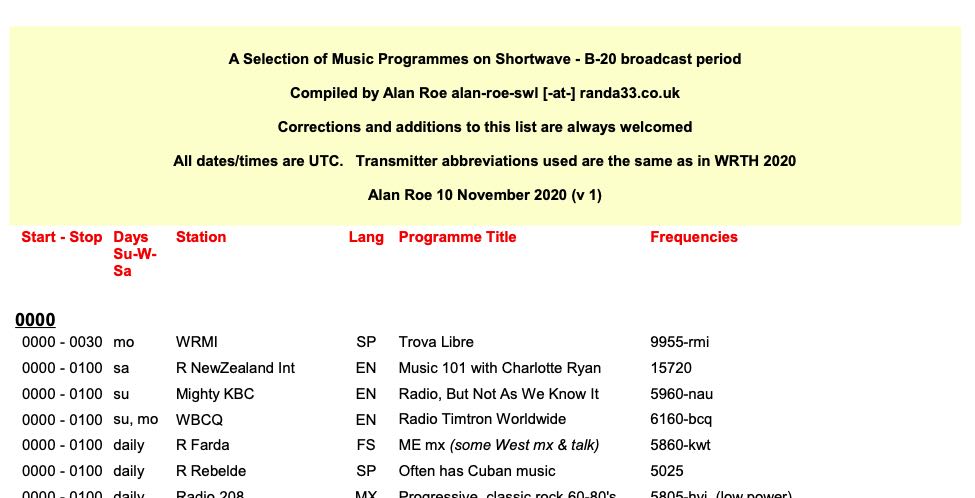 Many thanks to SWLing Post contributor, Alan Roe, who shares his much anticipated B20 broadcast season guide to music on shortwave.
Each time Alan releases a new guide, I print it and keep it and keep a copy in the shack–a valuable resource indeed!
Click here to download a PDF copy of Alan Roe's Music on Shortwave A20.
Alan, thanks so much for keeping this brilliant guide updated each broadcast season and for sharing it here with the community.