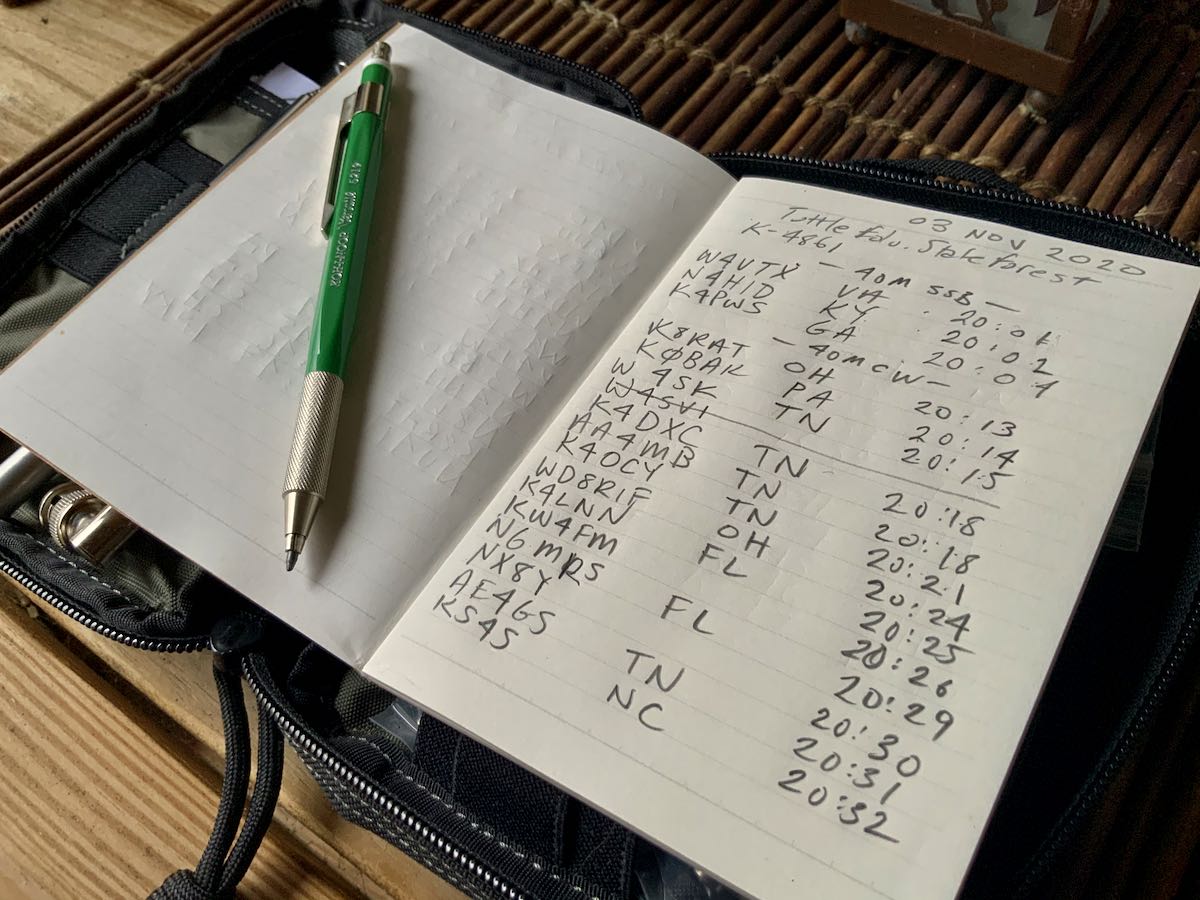 In many ways, I'm old school. While I love leveraging technology to make the most of my radio world, I also have a sincere appreciation for simple "analog world" solutions to my needs.
I'm a notepad guy.
When I moved to France to do undergraduate studies in the early 90s, I became reliant on small notepads to keep my brain organized and maintain some sense of sanity. I kept one in my pocket, my backpack, and had larger notepads for each one of my classes. It was in France I discovered the amazingly wide variety of notepads that could be found in a Papeterie or stationery store. While I could hardly afford notepads and pens/pencils I found in those stores, I did occasionally splurge.
To this day, I keep notepads in my EDC bag and near my radio desk. I find that the act of writing something down–pen to paper–locks thoughts/memos in my memory much better than taking notes on a digital device.
Paper Logging
If you've followed any of my field reports for Parks On The Air (POTA) here on the SWLing Post  or on QRPer.com, you've probably seen me employ a wide variety of note pads and logging sheets.
While I often do live logging with my Microsoft Surface Go tablet to speed up log submissions, I always log on paper first. Always.
For one thing, when I'm copying a callsign in Morse Code (CW), I prefer writing down the call as it's being sent. Regardless if a contact is in CW or phone, I copy the callsign and exchange information on paper first, then immediately transfer it to my logging software on the tablet. I carry the Surface Go tablet with me on about 75% of my field activations, but leave it at home if I'm doing a substantial amount of hiking.
Not only do I find it easier to log on paper first, but by having a full set of logs in notebooks, I know I've got a proper archive of the activation if my tablet fails me.
Plus–if I'm being completely honest here–I love seeing my handwritten logs after an activation. It gives me more of a sense of accomplishment for some reason. Don't ask me why.
Muji A6 Notebooks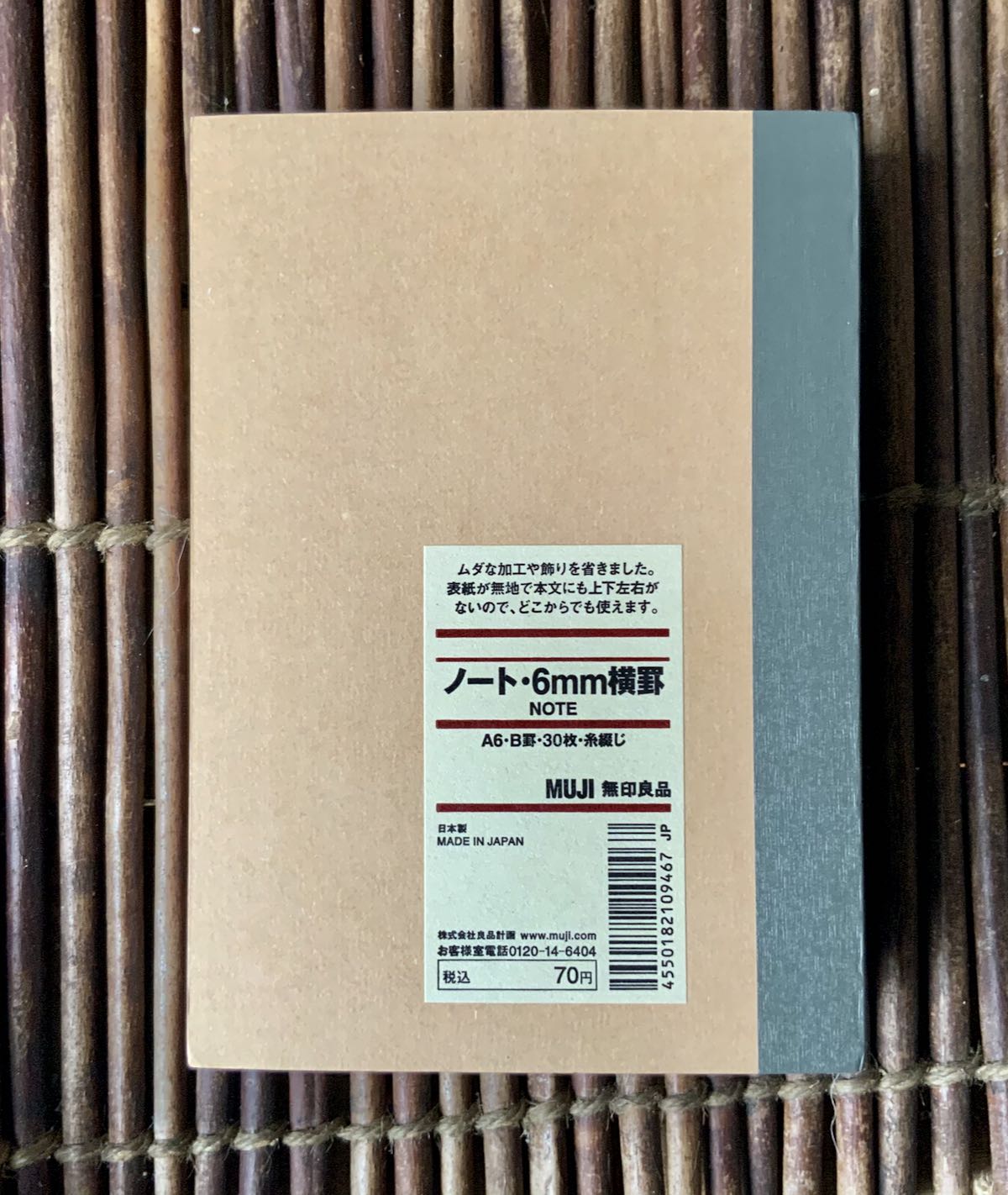 A couple months ago, I was searching for a notepad that could easily fit in one of my compact field radio kits.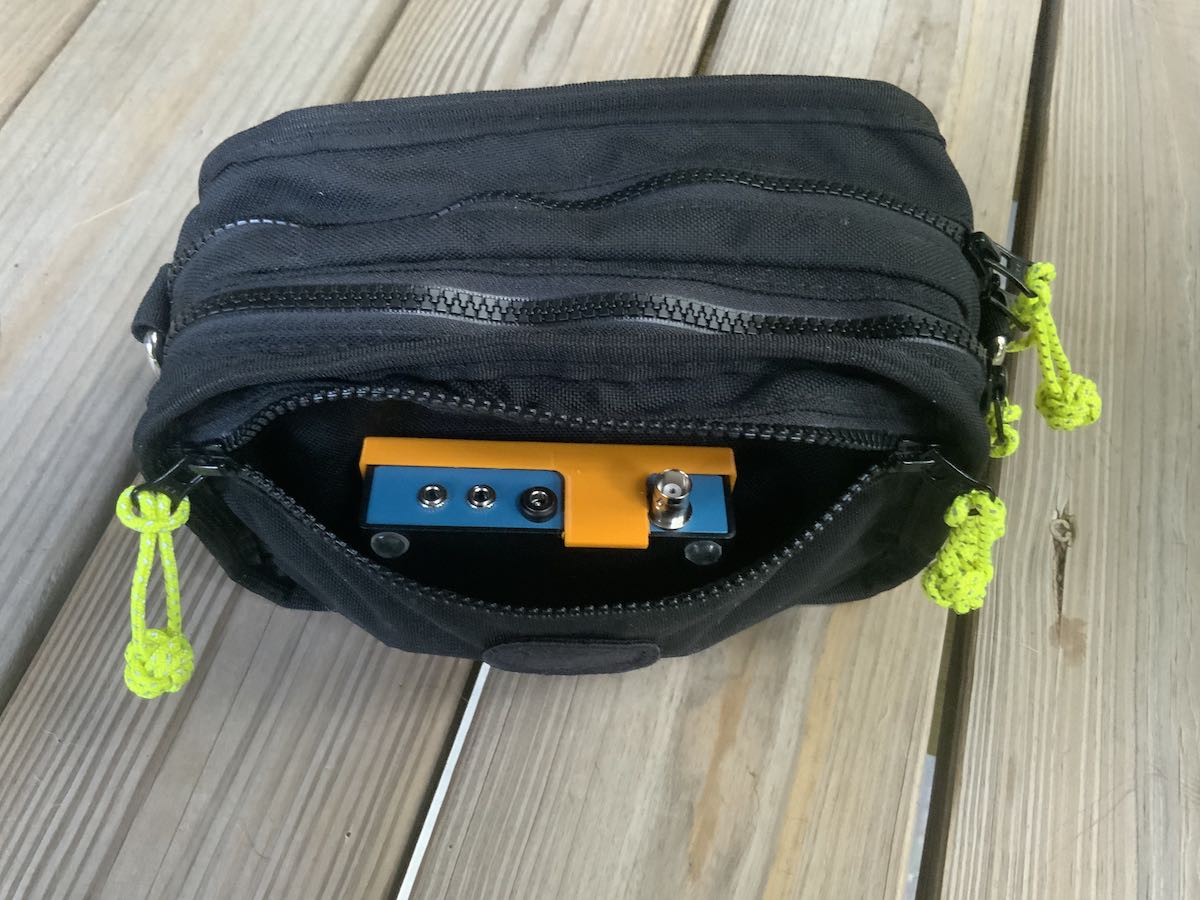 My wife (an artist) suggested I check out Muji Notepads of Japan because she's both pleased with the quality and price as compared with other quality notebooks. She measured my field kit pack and suggested the Muji A6 lined notebook. On Amazon, they're sold in packs of 5 books for $12.00 US. I was skeptical about the size, but placed an order anyway.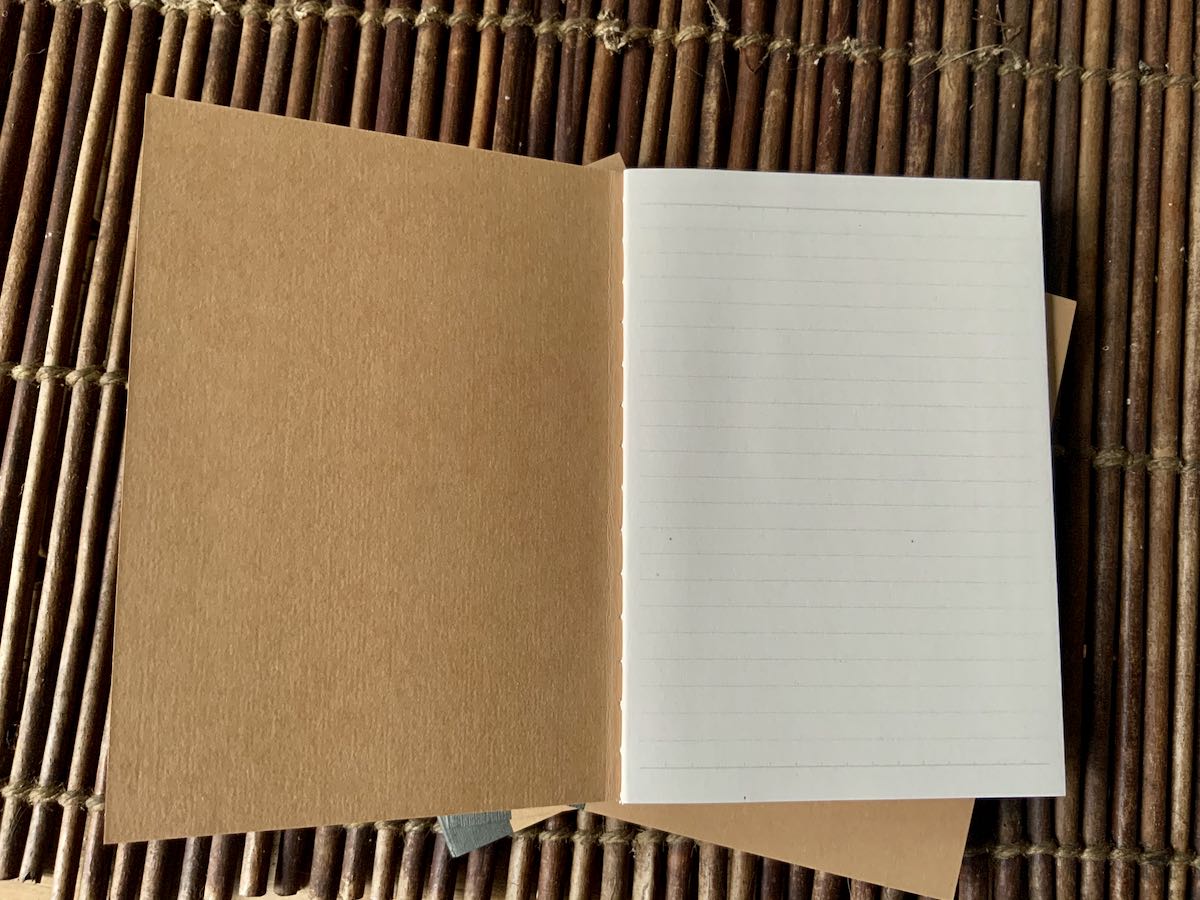 Each book has 30 pages which means if I write on the front and back of each sheet, it should last me up to 30 average park activations (assuming roughly 25-40 contacts per activation). Since my activations tend to be short, it's rare that I exceed 40 contacts.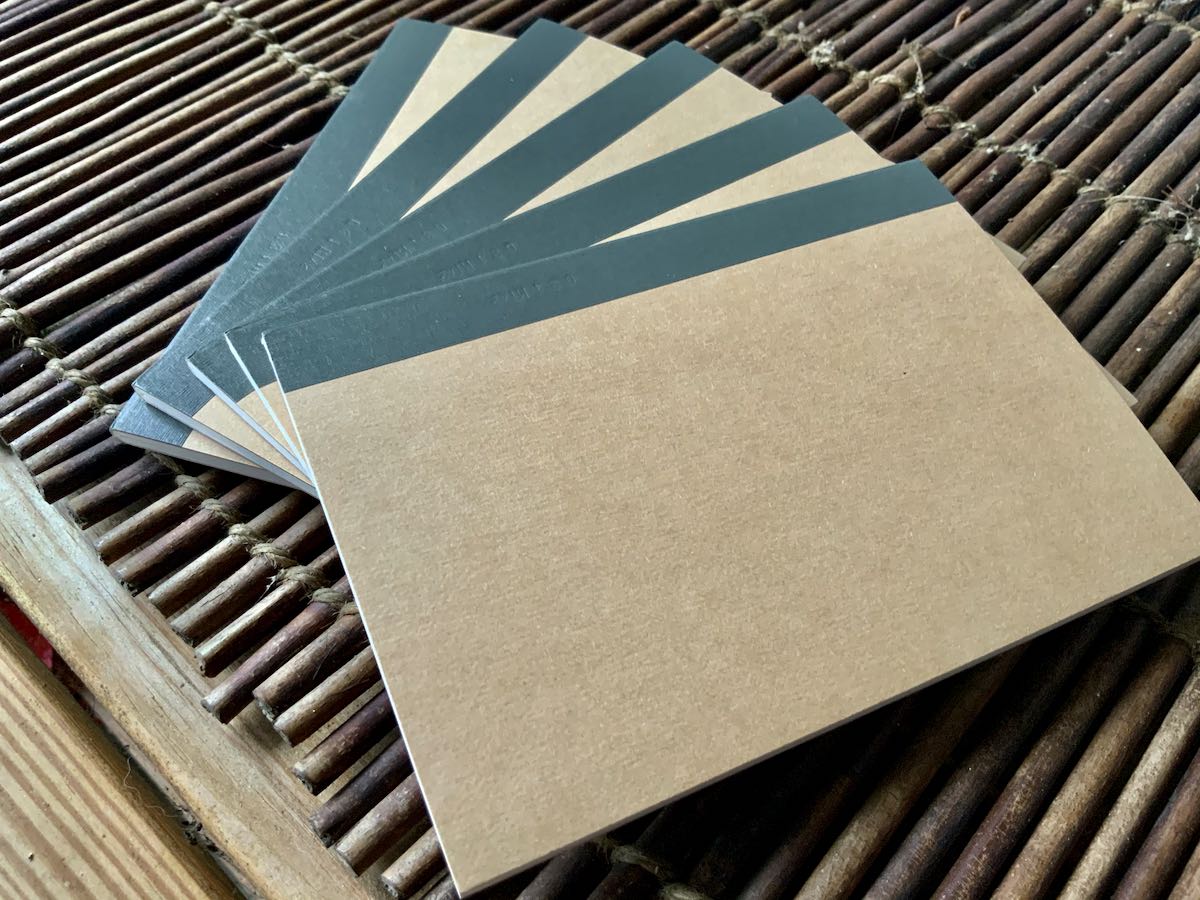 I purchased a pack of five notebooks and put one notebook in each of my radio field kits. I even dedicate one for my Elecraft AX1 antenna kit.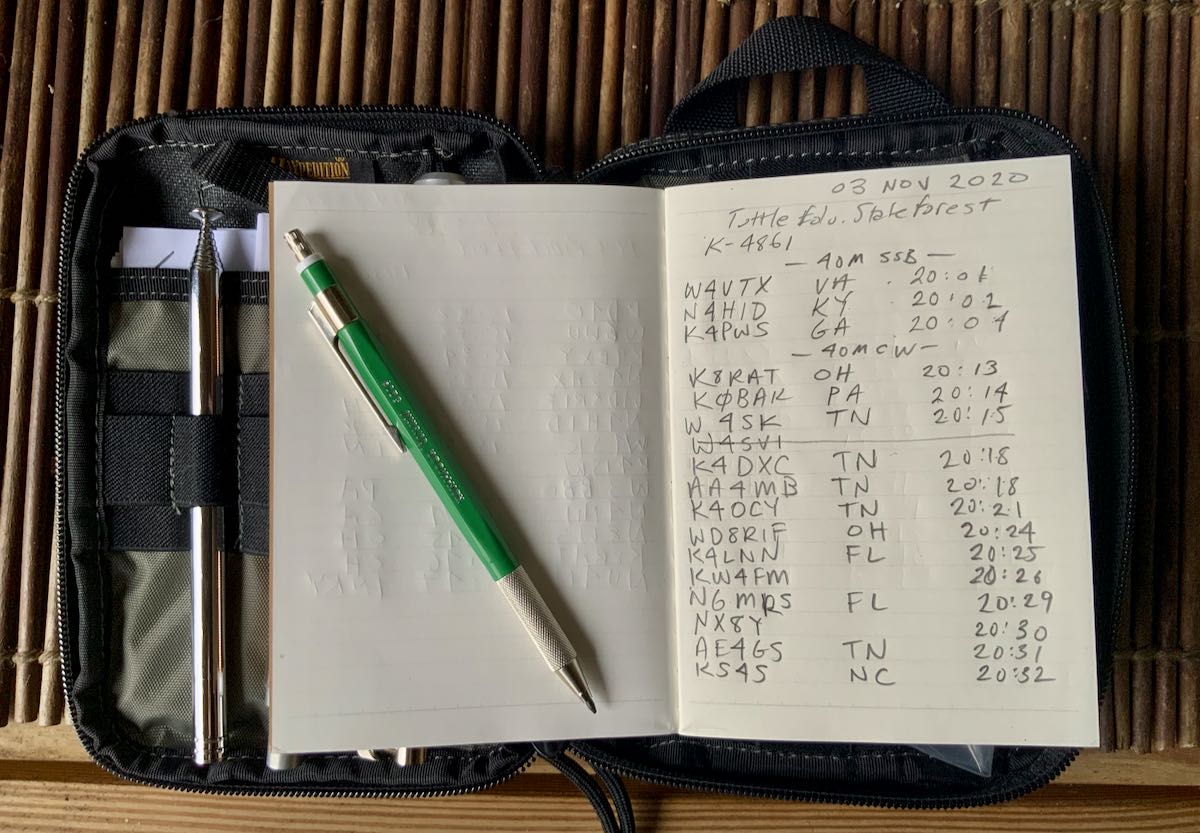 I love these Muji notepads–they're compact and thin, but the paper quality is nice and it's large enough I can use "normal" hand writing. While I tend to prefer spiral-bound notebooks for logging, I like the binding on these notebooks because it doesn't catch on anything and keeps the profile super thin which is perfect for small packs and cases. The pages lay flat once open, too.
For the record, I also keep a few Rite in the Rain weatherproof notebooks handy if I'm heading to a park or summit after heavy rainfall, if there's the possibility of rain in the forecast, or if I'm camping. They're also indispensable. The Muji Noteboooks aren't designed to handle water, but in truth it's very rare that I'm playing radio in the rain. I prefer the slim profile of the Muji Notebooks for day-to-day field work.
I just ordered another pack of five this Muji A6 Notebooks this week and plan to put one in my portable SDR kit, and two of my portable receiver kits. In truth, my shortwave radio logs are less organized than my ham radio logs, but I'm constantly jotting down broadcasters, times, frequencies and receiver performance notes.
Click here to check out Muji A6 Notebooks on Amazon (affiliate link supports the SWLing Post).