Many thanks to SWLing Post contributor, Paul Rawdon, who writes:
Hi Thomas

I was browsing through AliExpress and came across a cloned version of the SDRplay RSP1A, the price being asked is slightly lower than the genuine version from SDRplay. I notified SDRplay of what I found. They pointed out that as it is a clone it is unlikely to work with any of their software.

You may like to notify readers of this because it really amounts to a scam.

The AliExpress advert can be seen here: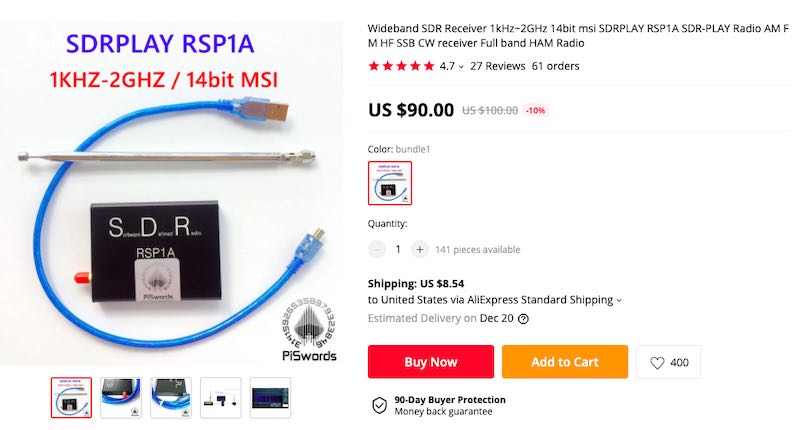 I do own the genuine RSP1A and yes it lives up to the positive reviews out in internet land.

Thanks for the work you put in to SWLing.com there's always something interesting to read.

73s

Paul Rawdon
Thank you for bringing this to our attention, Paul! Yes, this is a blatant fake RSP1A clone and, as you say, only a few dollars cheaper than the real thing. I suppose the manufacturer is simply hoping the buyer doesn't realize it's fake.
If you're interested in purchasing an SDRplay product, go directly to their website and purchase from an authorized distributor. Not only will it carry a warranty, but you'll know it will work with SDRplay's SDRuno app.