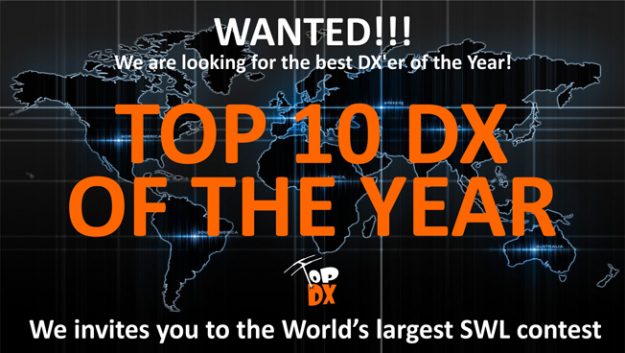 Many thanks to SWLing Post contributor, Istvan Biliczky, who writes:
We would like to remind you that the TOP 10 DX OF THE YEAR contest will start soon.

From 1 December 2020. 00:00 UTC to 31 December 2020 24:00 UTC The contest is open for all shortwave listeners and free of charge.

All the information is available on our website: www.topdx-radioclub.com/top10dx.html

It is our pleasure to welcome you among the competitors so we are expecting you.

Best of luck and outstanding DX receptions to you.

Very best wishes,

Istvan Biliczky
Contest Manager
Top DX Radioclub
Thanks for the reminder, Istvan!