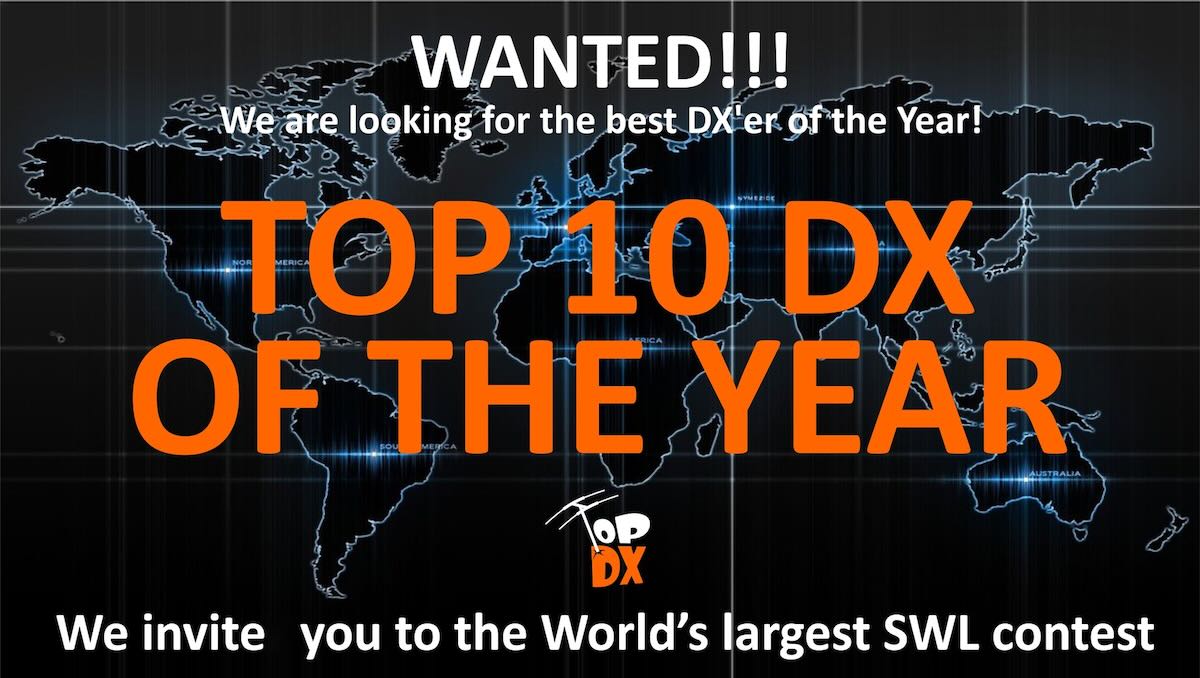 Many thanks to SWLing Post contributor, Istvan Biliczky, who shares the following announcement:
COMING SOON!
The TOP DX Radioclub invites you to the annual TOP 10 DX OF THE YEAR contest.
From 1 December 2022, 00:00 UTC to 31 December 2022, 24:00 UTC.
GOOD NEWS: Now you can get higher score! We've changed some of the rules from this year. The changes are highlighted in orange.
All details can be found on our website.
Thanks for sharing, Istvan! A number of SWLs here in the SWLing Post community truly enjoyed participating in the past! Click here for all contest details.