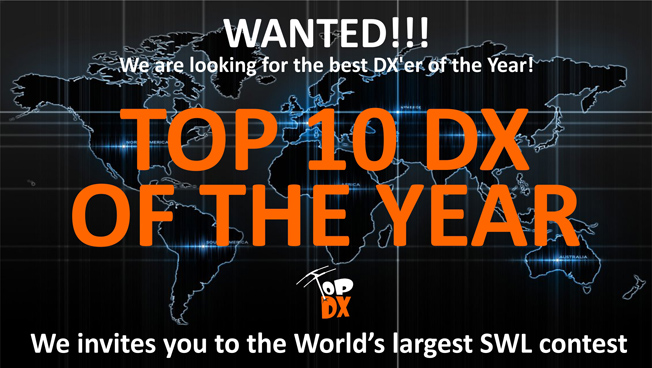 Many thanks to SWLing Post contributor, Istvan Biliczky, who shares the following announcement:
The annual TOP 10 DX OF THE YEAR contest will start soon.
From 1 December 2021. 00:00 UTC to 31 December 2021 24:00 UTC.
The contest is open for all shortwave listeners and free of charge.
All the information is available on our website: www.topdx-radioclub.com/top10dx.html
Thanks for sharing, Istvan! A number of SWLs here in the SWLing Post community truly enjoyed participating in the past! Click here for all contest details.