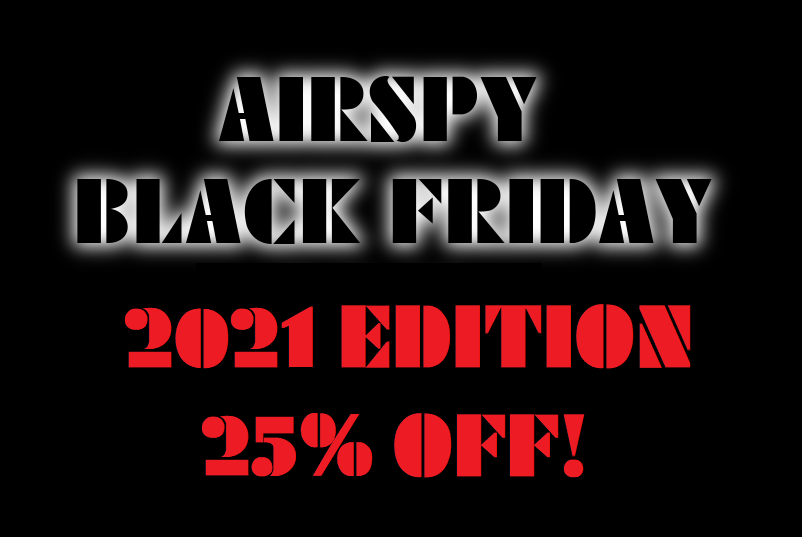 Many thanks to the folks at Airspy who shares the following announcement:
It's that time of the year again! This year we offer a generous 25% Black Friday discount on all our Airspy products though our network of distributors.
Check: https://airspy.com/purchase
Click here to view their announcement on Twitter.
If you've been considering the Airspy HF+ Discovery–which is one of my choice HF SDRs–I would suggest you bite the bullet during this sale. The price via Airspy.us, for example, is $126.75; a proper bargain for a benchmark budget SDR! Of course, all international Airspy distributors are offering equivalent discounts.