While I'm not exactly in the market for anything other than a few radio accessories, I have been checking out some Black Friday Deals online. I must admit that there seems to be even more deals this year than there were last year.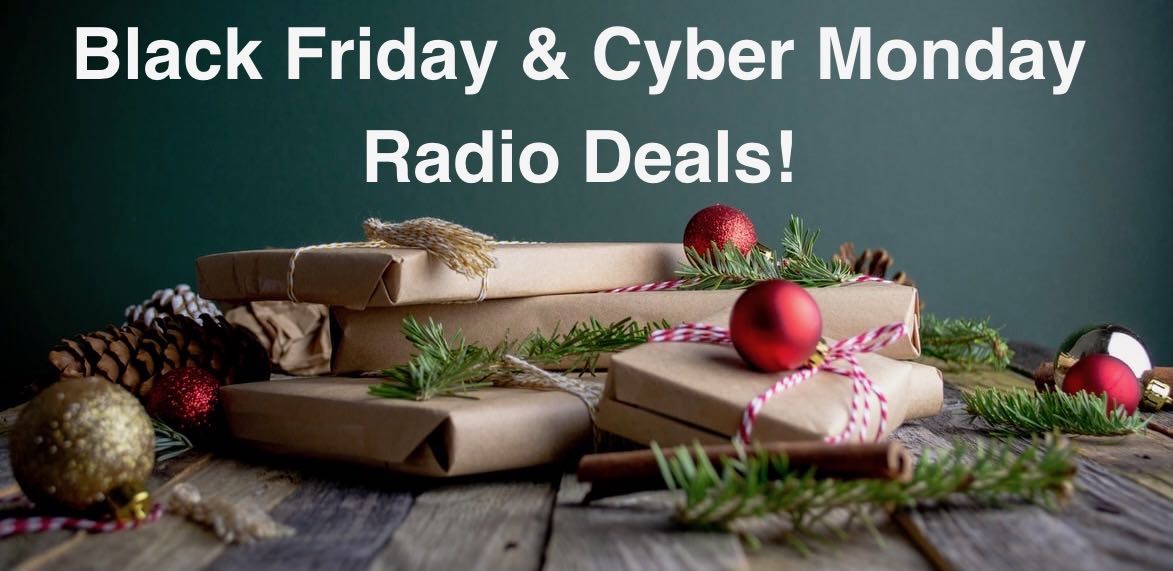 A few retailers worth checking out (in alphabetical order):
Airspy
As we mentioned in a previous post, AirSpy is once again offering huge discounts via their international distributors. This is a great time to snag the HF+ Discovery.
C.Crane
C.Crane has a small selection of items on deep discount for Black Friday including two of their popular SoftSpeaker pillow speakers and an LED flashlight. Click here to check out their deals.
Elecraft
US manufacturer, Elecraft, has included a number of products in their Black Friday sale. Note that some items may have a 6-8 week lead time. I'm a massive fan of their KX2 and KX3 transceivers–they currently have shack-in-a-box KX2/KX3 packages in their promotion. Click here to check out their sale.
GigaParts
GigaParts always has an impressive number of items in their Black Friday/Cyber Monday sales. They have the super popular Yaesu FT-891–which is a great general coverage transceiver for broadcast band listening–for $629.95. I also noticed they have the Icom IC-R6 wideband handheld receiver in stock for $185.95. Click here to check out all of their deals.
Ham Radio Outlet
HRO has a number of radio items in their Black Friday sale. In particular, they have the SDRplay RSP1A wideband SDR for $99.95. They also have the Yaesu FT-891 for $629.95. They've many more deals, so check out their homepage for details.
Ham Test Online
Ham Test Online is offering a sale on their online license self-paced programs. Everyone in my family used this system for at least one license level and it worked brilliantly. From their newsletter:
Take advantage of our Black Friday Cyber Weekend Sale from Black Friday through Cyber Monday (November 26-29). If you've been wanting to get your license or upgrade, do it now and save $10 on each of our courses and $35 on the FCC fee:
Technician — $19.95 (33% off the $29.95 list price).
General — $24.95 (29% off the $34.95 list price).
Extra — $29.95 (25% off the $39.95 list price).
Renewal — $14.95 (50% off the $29.95 list price).
Click here to check it out at Ham Test Online.
Main Trading Company (MTC)
Two readers note that MTC is having a year sale which includes a Tecsun PL-880 for $169 and a number of radios and accessories.
Click here to check out their home page.
Radioddity
Radioddity's Black Friday sale includes 15% off site-wide. They're one of the biggest Xiegu retailers, so if you've been considering a G90, X5105, or the new X6100 for example, this would be a great time to purchase. Click here to check out their deals (use the discount code BFCM).
Any others–?
Please comment with any special deals you've found and I'll add them to this post!