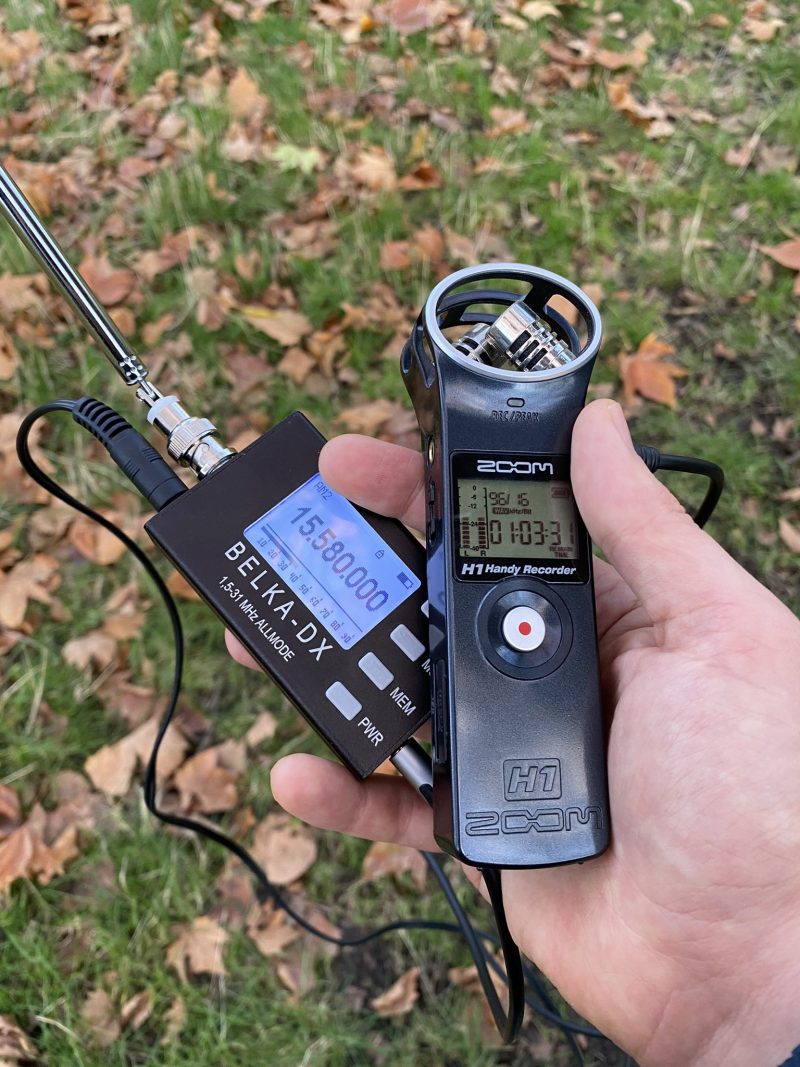 I'm so pleased to see a fascinating new post from our friend London Shortwave this morning.
In his latest article, London Shortwave demonstrates how he has been making super simple spectrum recordings by pairing the new Belka-DX receiver (which has an I/Q out port) with a Zoom H1 handheld digital recorder. The recorded I/Q files are then imported into SDR# for tuning and listening.
The process is quite easy to follow and he includes a number of examples–a highly-recommended read!