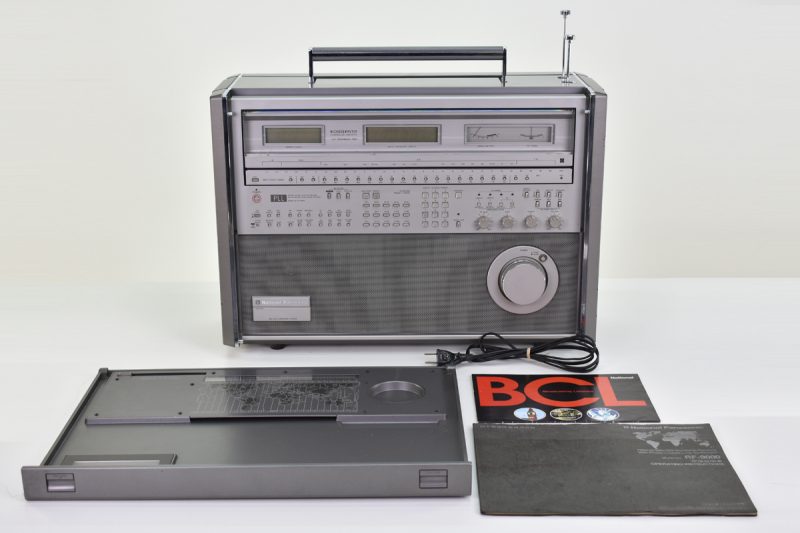 Many thanks to SWLing Post contributor, Dan Robinson, who writes:
Appearing on the Japanese Buyee website is this RF-9000, which was the "King of Radios" of the heavy multiband "portable" era.

In recent years, RF-9000s in excellent to LNIB condition have sold for $10,000 or more.

A tour d'force of technology in its day, the 9000 featured room-filling main speakers and PLL technology that was advanced for its time.

The shortwave receiver section of the 9000 was plagued by PLL artifacts which prevented the radio from achieving what it could have had this problem not been solved in advance by Panasonic engineers.

A LNIB RF-9000 that I purchased for near $5,000 sold to a Hong Kong collector for $10,000 a few years ago. While I do miss its amazing FM quality and looks, the receiver ultimately lagged behind others, such as the SONY CRF-330K and 320 in performance.

The asking price for this 9000, which appears to have cosmetic issues, is in my view high.
Click here to view the RF-9000 auction.
Thank you for your insights, Dan!