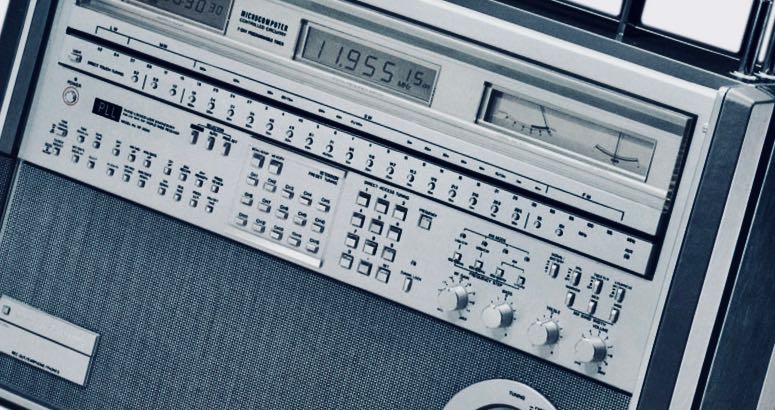 Many thanks to SWLing Post contributor, Dan Robinson, for the following guest post:
---
Premium Receiver Scammer(s) Back
by Dan Robinson
From time to time here on SWLing Post, we have alerted readers to scammers using multiple eBay addresses to attempt to rip off unsuspecting potential buyers and using old photographs of usually premium receivers to do so.
Well, whether this is one scammer or many, he is back. See the photos attached here, which show what is surely a fictitious eBay ID and what appear to be legitimate photos of a Panasonic RF-8000, one of the most sought after of the large portables from decades ago.
It's not until the 4th photograph that this person provides that you see what's involved in the scam, which is the scammer noting that he is "selling this on behalf of my company" and that the radio can be purchased "at the buy it now price only" The scammer then provides an email address to get around the standard eBay auction process, adding that he does not respond via Ebay messaging.
I have continued to alert eBay to these scams, and to their credit eBay has taken down many of these items in recent weeks and months, though occasionally eBay does miss these. eBay also does not make it immediately clear as to how to report items like this (HINT: you have to scroll down the page until you see a tiny REPORT link on the right side which takes you to multiple categories. These scam items fall under "LISTING PRACTICES" "FRAUDULENT LISTING ACTIVITIES" and "YOU SUSPECT THAT A LISTING IS FRAUDULENT"
If eBay has successfully already taken a scam item down, you will then see a confirmation page saying the item could not be found after refreshing the page. Very often, even after reporting an item, the identical item will show up within seconds or minutes under a completely different eBay ID (see the 2nd photo here on the Panasonic RF-8000 which shows a changed eBay ID)
Receivers most often seen on these scams include: AEG 1800A, Panasonic RF-8000, and usually other premium sets, and the tip off to the scam is that the seller/scammer usually always starts the price at $1.00 or $34.00 or similar level. In the case of the AEG 1800A, the scammer consistently uses the exact same photo of this rare receiver, from a sale that completed years ago.
I would encourage eBay users to join me in reporting scams like this — eBay certainly appreciates it and if you have eBay "Concierge" level service, which I do, it's sometimes a help to them to get online and chat with eBay about the item and your report, especially if the eBay algorithms have failed to spot and take down a particular scam.
---
Thank you for sharing this, Dan. We appreciate insight from radio enthusiasts like you and Paolo.  As Dan suggested, I encourage you to report listings that are obviously fraudulent to eBay. They will investigate the case and take action if it is a scam.