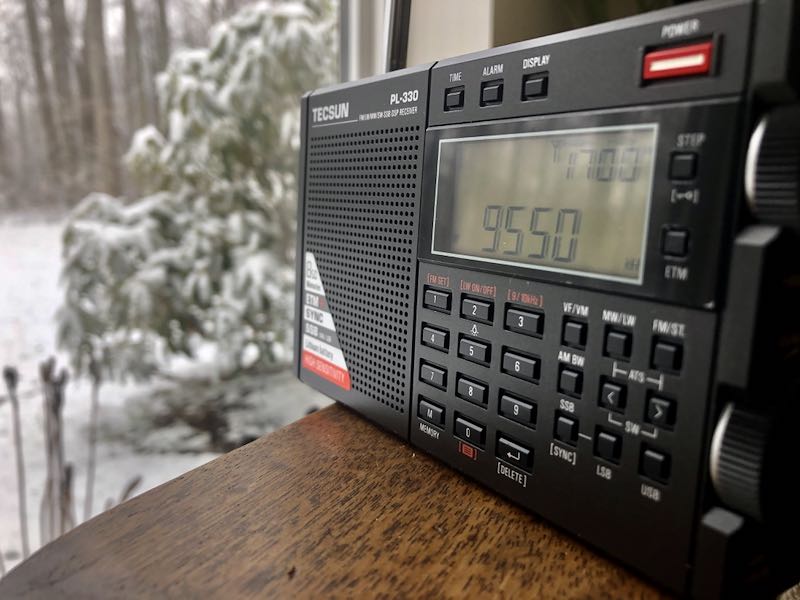 Many thanks to SWLing Post contributor, Mad Radio DXer, who writes:
Hi,

I want to let you & your readers know of a Tecsun PL-330 trick that I saw mentioned in the comments section of your blog some time ago which does not seem to have a lot of awareness. This is for using the telescopic antenna for the LW & MW bands, & it works for the 3305 version of the PL-330 which I understand is the export version. The original comment I saw said this also works for the Chinese version of the PL-330, before firmware 3305.
It is very easy to do & instructions are the following…

1. Turn on the radio.
2. Select either the MW or LW band.
3. Press the number 3 key down for a few seconds, until the display shows "CH-S".
This means the MW & LW bands can now be received with the telescopic antenna.
4. To use the ferrite bar again, press the number 3 key until "CH-A" appears on screen.

I also did a YouTube video showing this trick in action…
This reminds me of the trick used for the Degen DE1103 PLL version which allows reception of the telescopic antenna for the MW band. However, in my opinion this is much easier to use on the PL-330 than the DE1103 PLL which could be very fiddly. Also this trick is most effective on the LW band, as I find Chinese portables are usually very weak on this part of the band which is good news for LW DXers. I hope you & everyone reading find this trick very useful & that it works.
Thank you so much for the excellent tip!