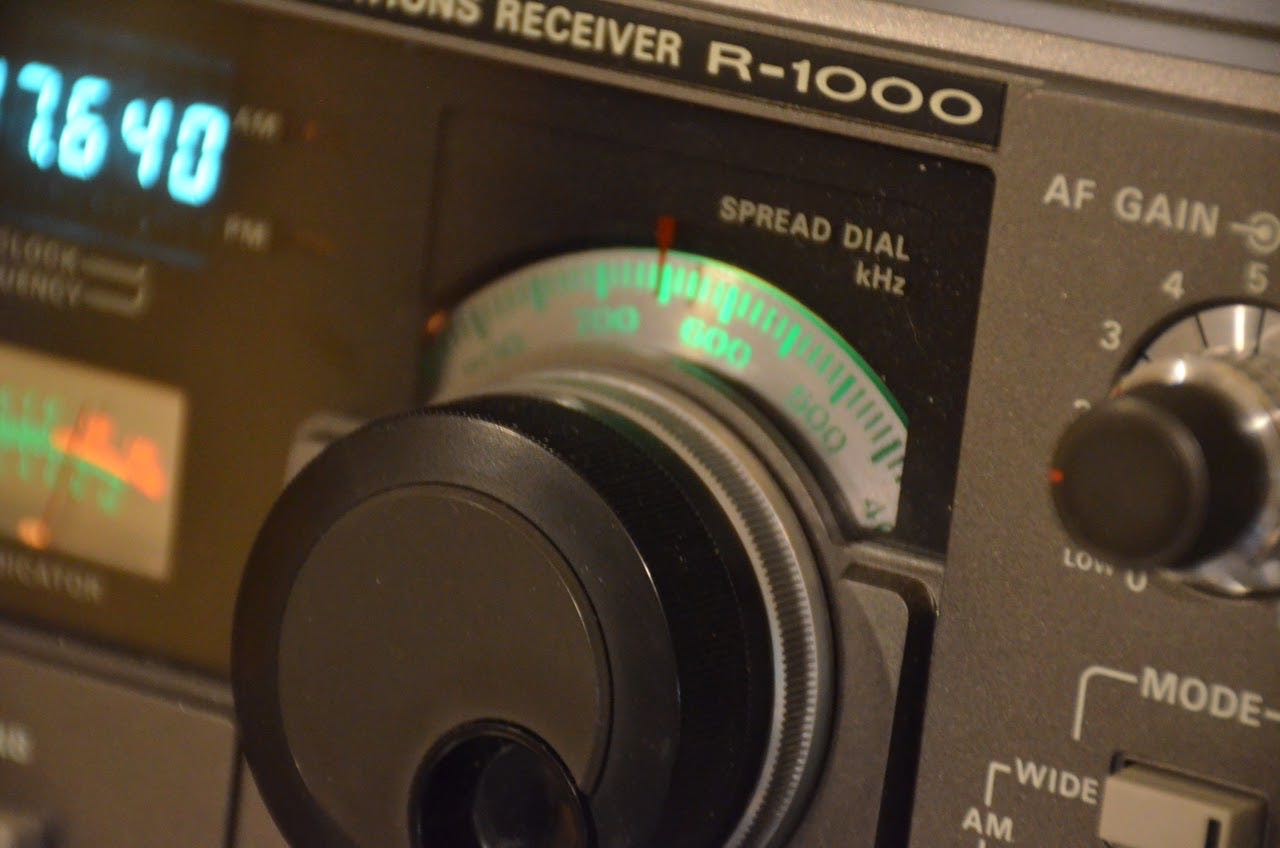 Yesterday, I got two tips from readers regarding deals on some used radios.
First off, Richard Stahl, noted this Panasonic RF-2600 being sold on QTH.com for $110.00.  The photo is a little blurry, but the seller notes:
A nice condition looking and playing radio that has no damage or smoke smell etc. The only item not working is the dial lamp went south, an easy replacement. Battery box is clean and runs off ac power as well.(cord included) I am asking $110.00 and will help some on the shipping costs, Pay Pal is ok I will eat the fee. Tnx & 73
That is not a bad deal for a working RF-2600. Of course, you'd need to assume if the capacitors have never been replaced, that might need to be done in the near future. Recapped? This would be a superb receiver. I know Vlado has re-capped and restored these before.
Speaking of Vlado, the second tip is that he is selling a number of used radios from his own collection. All are in good working condition–he would provide photos with cosmetic condition. He claims on the site that they're for local pickup only, but I'm betting he would quote a shipping price if you ask nicely.
Here's the list at time of posting:
ICOM IC-746PRO in a box, with microphone.
Kenwood R-1000 Shortwave receiver with power cord.
Kenwood TS-50 HF transceiver with DC power cord and mic.
ICOM IC-271H with built in power supply, microphone included.
Kenwood TS-870S with microphone and DC power cord.
Kenwood HF Transceiver TS-850S with 2 CW filters (455KHz/8.8MHz IF filters), desk microphone MC-50, DC power cord, voice recording unit, remote memory control unit RM-1. Great condition. Note: My DX companion since the days of ZS6MG.
ICOM IC-7000 with microphone and DC power cord (Note: Minor issue with the Band Down button cover missing, otherwise great condition).
Sony ICF 2010 AM/FM/SSB Medium wave, SW, FM and Airband receiver with AC/DC adapter. Few available.
Sony ICF SW-100, Shortwave and FM pocket receiver, AM, FM, SSB. Few available.
Kenwood TS-2000X transceiver, HF/VHF/UHF and 1.2GHz, DRU-3 digital voice recording unit, VS-3 voice synthesizer unit, microphone and DC power cord.
 ICOM IC-745 with FM unit, fully loaded with filters, keyer board, microphone and DC power cord.
He hasn't listed prices on these, but if you're interested, just inquire. His email is vlado -at- hamradio.repair. Click here to view his rigs for sale. If you buy from Vlado, you'll know that the radio will work as it should.