Many thanks to SWLing Post contributor, John (G3VUO), who shares the following:
Hi Tomas,
Seeing [the] article about RCI prompted me to remember the halcyon days of SW Listening.
I still have my RCI Shortwave Club certificate issued in 1965 when I was only 14 years old!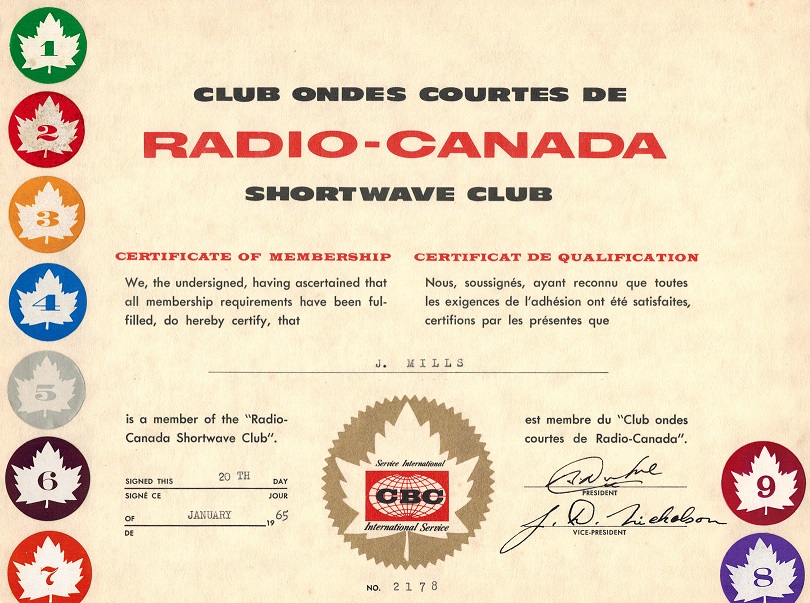 In those days you had to monitor their broadcasts regularly and send listening reports on (if I remember correctly) green airmail reception forms every month.
Hope the attached may give other readers some memories.
73
John G3VUO
Wow! Thank you for sharing this, John. Those were, indeed, the halcyon days of shortwave radio listening!
Post readers: Please comment if you've also received a certificate from RCI!