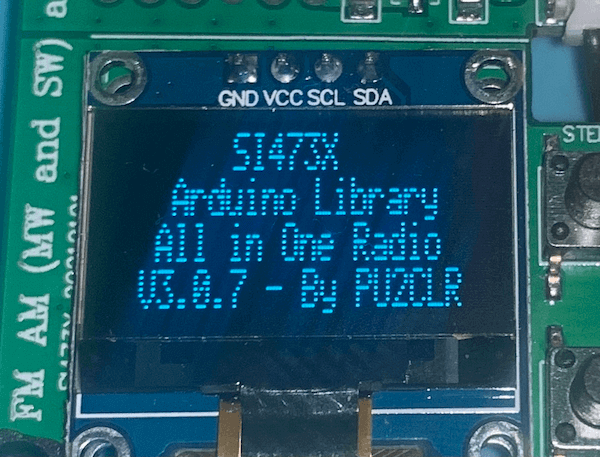 Many thanks to SWLing Post contributor, Robert Richmond, who writes:
Hi Tom,
Ricardo (PC2CLR) recently published an excellent firmware update for the SI473x kit-based receivers flooding AliExpress, eBay, etc.
I purchased a preassembled SI473x model, and it has a much better user interface following the update IMO. Other changes include being able to tweak or disable soft mute, finer grained attenuation, and a few options being moved to the encoder instead of multiple button presses.
The update including directions and a list of features can be found here:
https://github.com/pu2clr/SI4735/tree/master/examples/SI47XX_KITS/AliExpress
Best Regards,
Robert Richmond
Internal Photos
Robert also kindly shared the following internal photos of the SI473x receiver:
Robert, thank you so much for sharing the information and your SI473x photos/mods!