Many thanks to SWLing Post contributor, Dean Bonanno, who writes: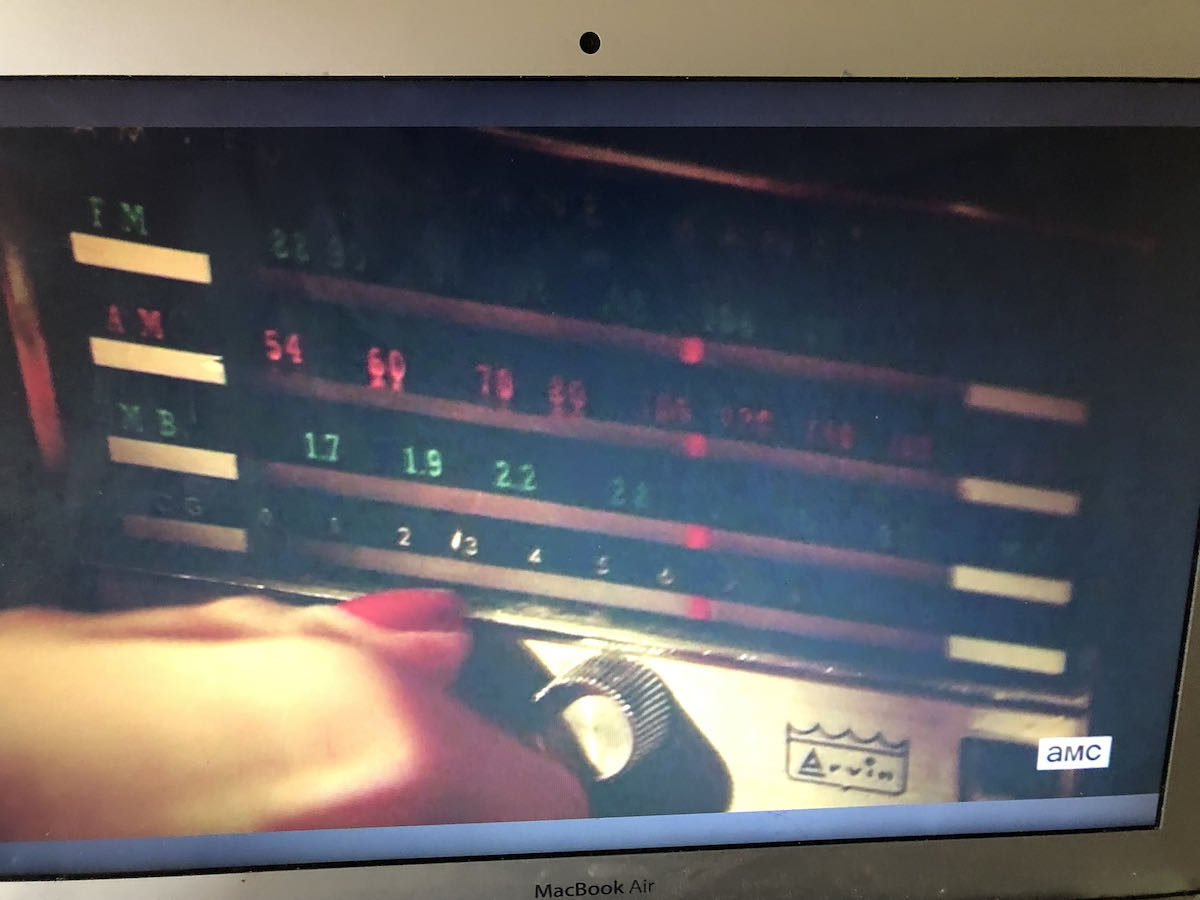 Hi Thomas –
I was re-watching one of my all time favorite movies yesterday, Pulp Fiction, and noticed a radio in a scene for a second or two [see image above]. It went by so fast I thought it might have been a Trans Oceanic 7000 at first but upon looking backing and stopping film, it is an Arvin Radio. I was wondering if anyone knew model/year.
I also included a video clip of Radio Tumbril Encore from aboard Amtrak's Capitol Limited for exactly a week ago. I did some DXing while crossing the country by train. The video is near Pennsylvania/Maryland border (near you perhaps) on WRMI 15770 in 1300utc hour (enlarge video you can red it on PL 880 screen). I have another video while pulling into Cumberland, MD.
Love your blog!
My Best and 73 –
Dean Bonanno
Thank you, Dean! 
Readers, if you can help Dean ID the Arvin radio from the image provided, please comment.
Also, Dean, I love your portable setup for DXing on the train! In the US, I've had few opportunities to take the train, but I always bring a radio along for the trip. Thank you for sharing!