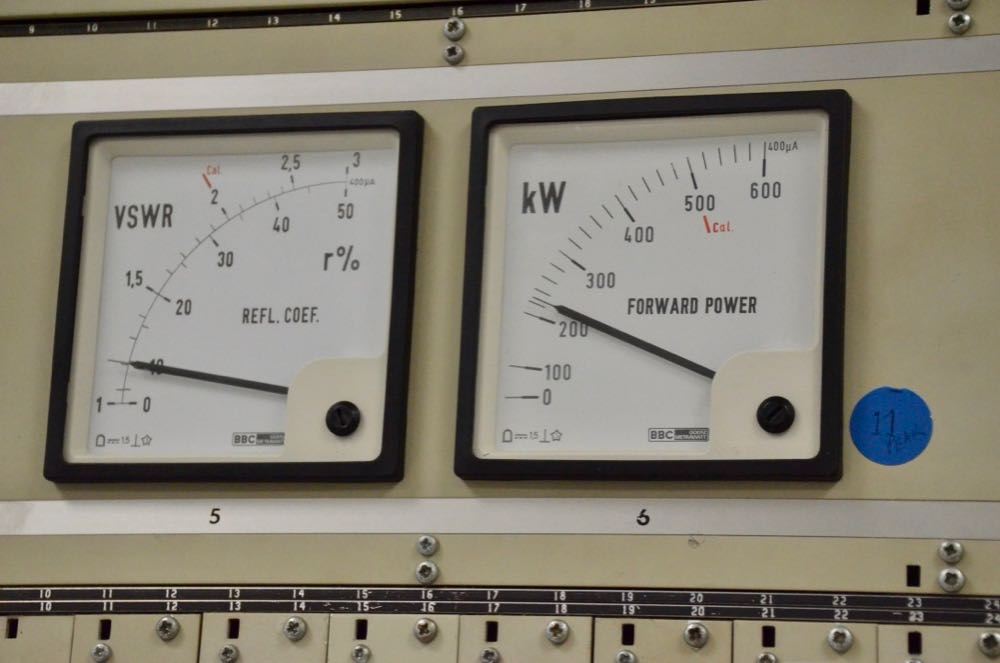 Radio Waves:  Stories Making Waves in the World of Radio
Because I keep my ear to the waves, as well as receive many tips from others who do the same, I find myself privy to radio-related stories that might interest SWLing Post readers.  To that end: Welcome to the SWLing Post's Radio Waves, a collection of links to interesting stories making waves in the world of radio. Enjoy!
Many thanks to SWLing Post contributors Paul, Dave Zantow, Mark Fahey, Jerome van der Linden, and Phil Brennan for the following tips:
---
It was 1979 and Jian Guo was stationed at a military camp in Yunnan, a province in south-western China bordering Vietnam, when he listened to Radio Australia for the first time.
The then-17-year-old was patrolling the base one night when he saw a group of fellow People's Liberation Army (PLA) soldiers tuning radio equipment on the back of a truck.
He initially thought they were intercepting enemy signals, but, as he got closer, he realised they were listening to a radio broadcast.
It was the ABC's international broadcasting service, which was considered an "enemy channel" at the time.
"The so-called 'enemy channels' included almost every station outside mainland China," Guo told the ABC.
"The biggest ones were the VOA [Voice of America] from the US, Voice of Free China from Taiwan, and Radio Australia."
Guo had joined the PLA in 1979 during the peak of the Sino-Vietnamese War but, thanks to his talent in the arts, he was chosen to be a secretary of his company, so he could avoid fighting on the battlefield.
Apart from painting propaganda materials, he also looked after weapons and communication equipment like the radios, which was an extraordinary privilege.
He was not supposed to use the equipment he maintained, and was fearful of breaking the rules, but after seeing his comrades listening to the Australian broadcast the curiosity grew inside him.
One night, alone in his room, he turned on a radio.
It took a while for him to find the right frequency, because of the interference put out by China, but then suddenly he was listening to Radio Australia and the song that would change his life.
"It was broadcasting The Moon Represents My Heart by Teresa Teng," Guo said.
"That was the first time I knew such music existed in the world." [Continue reading…]
Kia ora koutou k?toa. Thank you to RNZ and National Library for organising this celebration of the start of radio in New Zealand, 100 years ago tonight.
Tonight is something of a game of two halves: first I will talk about the first broadcast of voice and music by radio and the start of radio broadcasting in this country – and then I'm also going speak about a research project I am working on, radio recordings made of New Zealand's forces overseas during World War II.
I have always been a huge fan of radio, ever since childhood listening to the Weekend children's request sessions, and then as a teenager, eating my breakfast with Morning Report coming out of the family transistor beside me. As a radio journalist I became one of those voices and worked for RNZ and Deutsche Welle in Germany, where I experienced the power of voices coming out of the air from the other side of the world. And as a sound archivist working with the Radio New Zealand archives, I learnt that that power of the voice doesn't diminish with time – listening to a voice from 80 years ago can transport you not just through space but also time. Sound to me, has a power that in many ways seems different to that of visual images.
100 years ago tonight, an experimental radio broadcast took place which signaled the arrival of this brand new technology, radio broadcasting, in Aotearoa. In time, radio would transform many aspects of New Zealand society and usher in many changes, which have included competing media such as television and now the internet. But radio has adapted and survived.
So this evening we are going to listen to the past. But I should start with a disclaimer – that there is no recording of that first broadcast from November 17, 1921. In fact, there are no known recordings of any radio broadcasts in New Zealand until 1935. [Continue reading…]
NIST, the National Institute of Science and Technology, is currently announcing an upcoming broadcast of a special test modulation signal to help with ionospheric research coordinated by HamSCI, the Ham Radio Science Citizen Investigation.
The WWV and WWVH on-air announcement reads:
Beginning November 15, 2021, NIST will be broadcasting a test signal on minute 8 of each hour on WWV, and minute 48 on WWVH.  This signal has been created to assist in ionospheric research and is a joint effort of the Ham Radio Citizen Science Investigation (Ham Radio Science Citizen Investigation or HamSCI) and NIST.  The signal consists of various tones, chirps, and noise bursts.  The signal will be broadcast for several weeks.  For more information on HamSCI and the WWV/WWVH project, please visit www.hamsci.org/wwv
The announcement started on Monday, November 1, 2021 approximately 2108UTC, and can be heard on WWV on minute 8 and WWVH on minute 48.
NIST has the following statement on a separate webpage reached from the WWV main web page:
NIST is participating in a new project to study the ionosphere and its effects on high frequency (HF) radio propagation. As part of the WWV/WWVH Scientific Modulation Working Group, radio stations WWV and WWVH will each broadcast test signals once per hour that will allow operators using a type of software defined receiver (SDR) to record the signal data at their location and upload it to a central server for analysis. [Continue reading…]
In the summer of 1987, a group of pirates aboard a ship three miles off the coast of Long Island infiltrated the New York City radio airwaves. They hijacked the frequencies in the name of free speech and better music, they said. In 1980s New York City, this might seem like a minor infraction, but their actions were highly illegal. "New York Gritty" host Sal Bono introduces you to the mastermind behind it all and the story of how they fought the law, but the law won.
---
Do you enjoy the SWLing Post?
Please consider supporting us via Patreon or our Coffee Fund!
Your support makes articles like this one possible. Thank you!