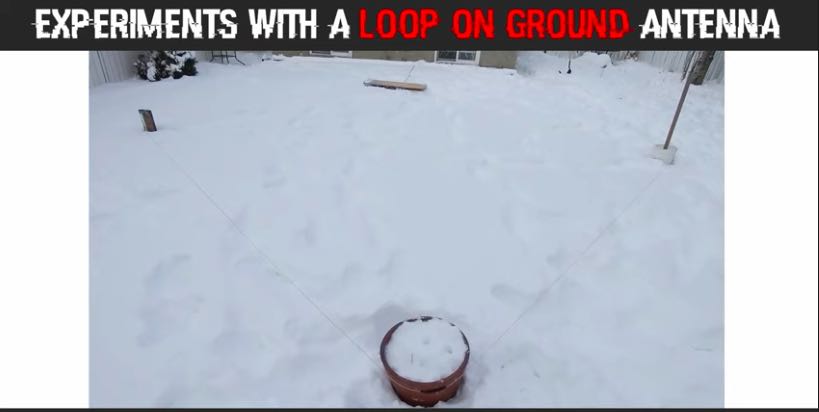 Many thanks to SWLing Post contributor Rob, with Frugal Radio, who writes:
On New Year's Day I decided to spend some time make a Loop on the Ground HF antenna. It had been a project I had wanted to undertake for a while, after seeing the KK5JY web site.
The LoG is supposed to work fairly well in noisy RF environments, and with my house being in suburbia,I thought it would be worth a shot.
I use some old speaker wire, RG6, some connectors I had lying around, and some random items from the back yard (old tyre, flower pot etc). It only took about 30 minutes to build with the stuff I already had lying around. I used a NooElec balun as my transformer.
Despite the snow on the ground, it all worked.
I made a video showing the construction and initial testing which your readers may enjoy.
As you mention, Rob, the LoG has become a very popular antenna for folks living in an urban RFI jungle. Paired with a nice high dynamic range SDR, the results are quite impressive and the noise floor much lower than it would be with a traditional wire antenna or even a sky loop. I am curious how it compares with any other antennas as your home. Thanks for sharing!