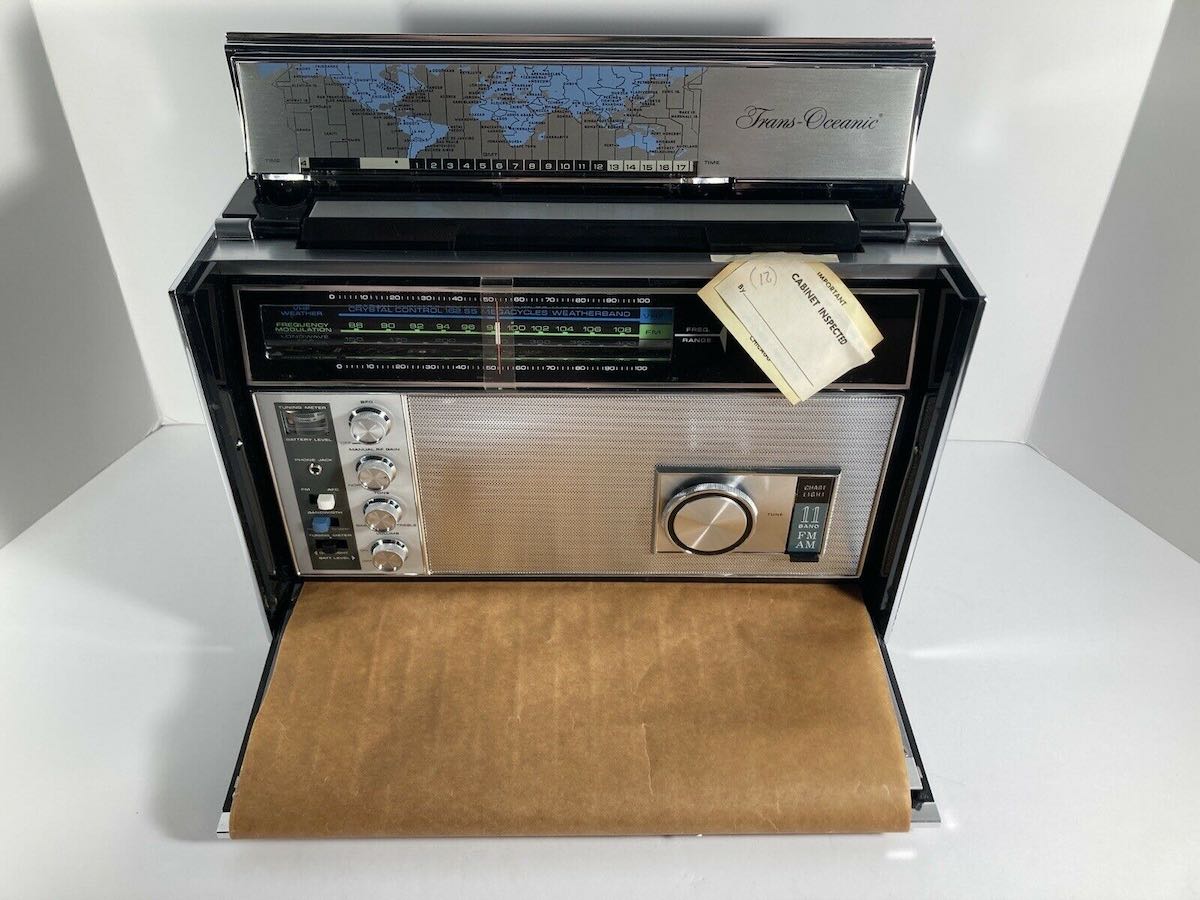 Many thanks to SWLing Post contributor, Dan Robinson, who shares a link to this recent listing of an NIB (New In Box) Zenith Trans-Oceanic Royal 7000Y R-7000-1 that fetched $3.050 on eBay. Dan believes this may be a record price for this model.
Admittedly, it's not often you see a Trans-Oceanic in this pristine condition:
Many thanks for sharing this, Dan!
I'm curious: How many here would fork out several thousand dollars for a vintage portable like the Trans-Oceanic–? This is truly a museum piece and I would love it, of course, but that's a lot more money than I could allocate and stay happily married. 🙂